Brandy Norwood Says She Is Tough about Her Daughter Sy'Rai's Dating Life
Brandy Norwood recently opened up about being a mother to her seventeen-year-old daughter Sy'rai and her opinion when it comes to dating.
Every parent wants the best for their child. While there are various parenting styles, knowing one's child and developing a friendship is key to helping them make great life decisions.
In a recent chat with People, sensational singer Brandy opened up about her new song that recently dropped, her life as a mother and sister, and her take on Sy'rai's dating life.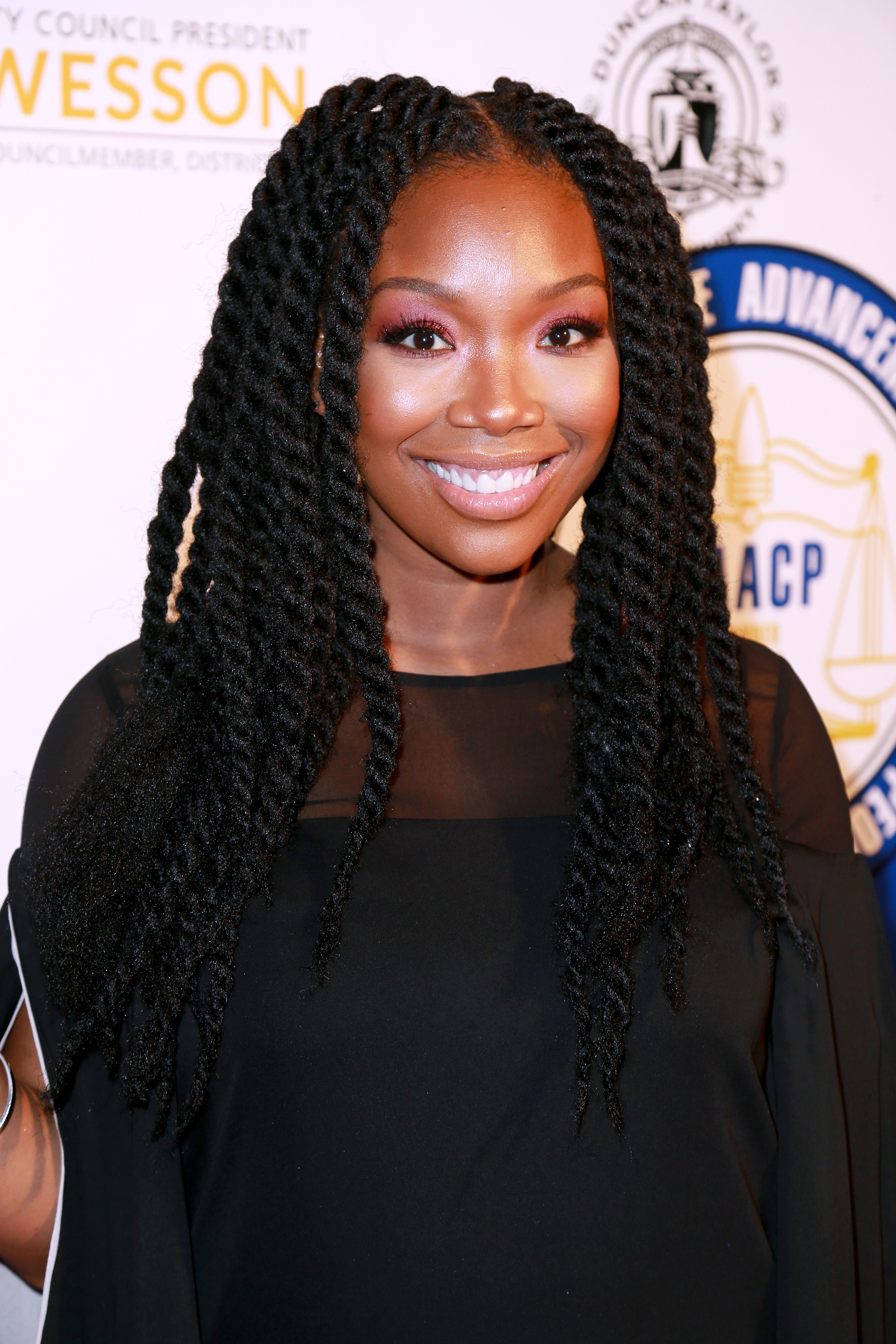 Brandy expressed that while she is glad her daughter is growing up to be an independent young woman, there are certain aspects of her life she is tough on — one of them is dating.
When asked her views on her daughter's dating life, Brandy mentioned that although Sy'rai herself was not actively dating, there were certain things she expects as her mother. On her stance, Brandy revealed:
"I am very tough when it comes to her dating...I don't think anybody is good for her just yet. But you know, she is not out there like that."
The "Baby Mama" singer revealed that although Sy'rai had a few interests, she was not dating a lot, and that was something she loved because she wanted her to grow a little bit more, before dating.
The "Moesha" star also admitted that she and Sy' rai never got to watch the series together. According to Brandy, Sy' rai had done her search on who her mother was, and she enjoys just being a mom to her.
Sy' rai is growing to be a talented vocalist.
The mother of one expressed that while she is content in what she had been able to achieve in her life, now, her focus is on helping Sy'rai navigate her way in the world and accomplish her dreams.
When asked what her favorite thing about motherhood was, Brandy revealed that seeing herself in her daughter was enough for her. She also said:
"Our personalities are the same. We share so much of the same likes, and she loves music..."
Brandy welcomed daughter Sy'rai, in November 2002, with former partner Robert "Big Bert" Smith and filmed the birth for an MTV special.
Although she and Sy' rai's father parted ways, the two try to remain in touch to help raise the teenager, and the mother-daughter duo is often seen encouraging and cheering for each other.
Just like her mother, Sy'rai is growing to be a talented vocalist as she shares her mother's love for singing while coming up with fun and creative ways to enjoy life as a teenager.
In all, Brandy has come a long way from being the naive actress who almost lost her shot at "Moesha" to being a brilliant singer and fantastic mother to Sy'rai.