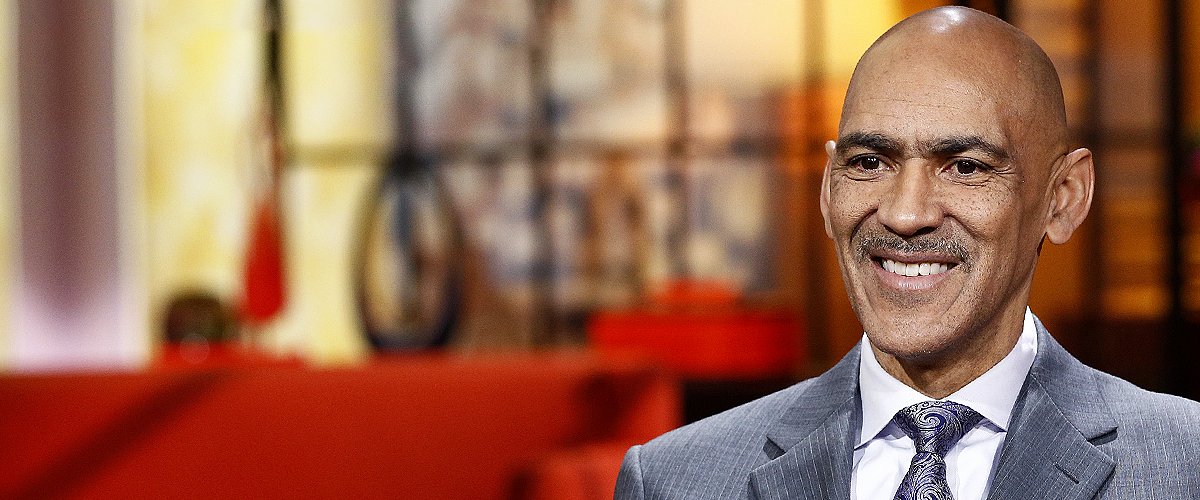 GettyImages
Tony Dungy's Marriage to Wife Lauren with Whom He Shares Seven Adopted Kids — inside Their Love
Former professional football player and retired NFL coach Tony Dungy has been married to his lovely wife Lauren for over 30 years now, and they're the proud parents of seven adopted kids.
The couple has written a book to share their experience with marriage and how faith has played an essential role in their life.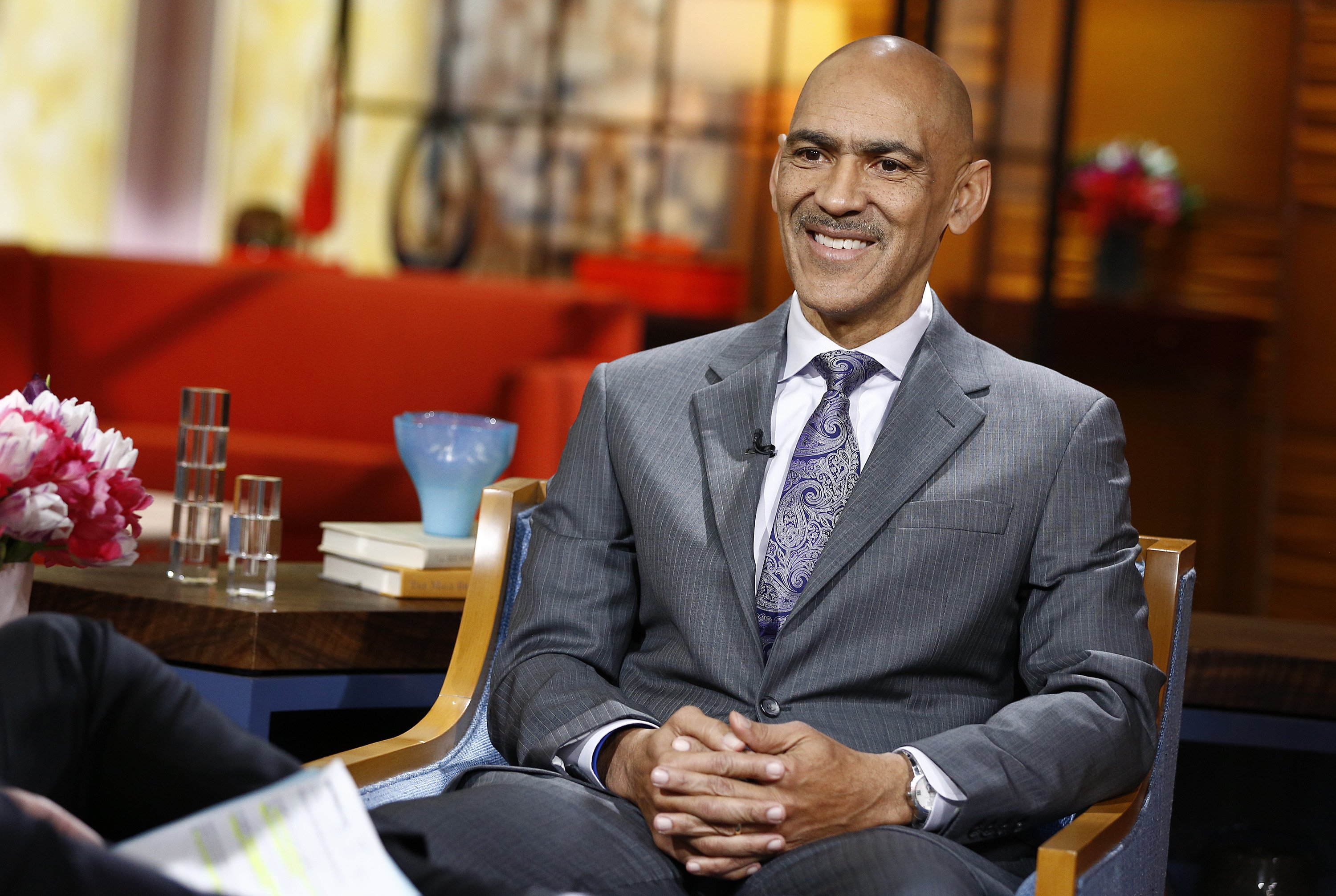 TODAY -- Pictured: Tony Dungy appears on NBC News' "Today" show, January 29, 2014 | Photo: GettyImages
MEET TONY DUNGY
Tony Dungy played for the University of Minnesota and then played three seasons in the NFL after signing as a free agent with the Pittsburgh Steelers in 1977.
He was traded to the San Francisco 49ers in 1979, and retired from the NFL in the training camp of the New York Giants in 1980.
Although they stopped adopting, Lauren and Dingy found in the foster care another way to be helpful.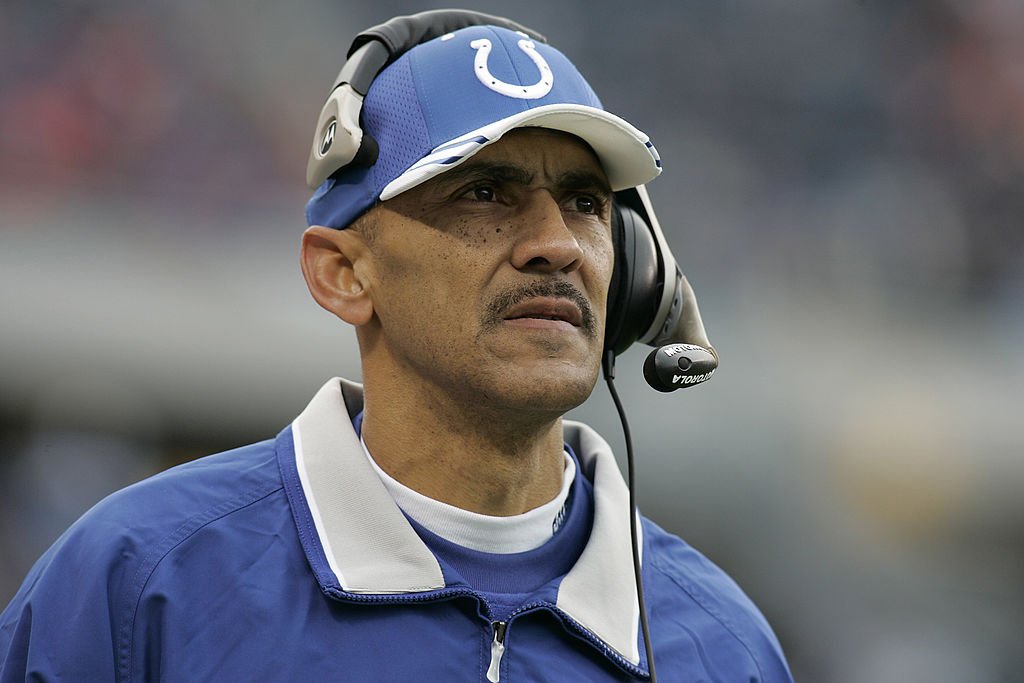 Tony Dungy head coach of the Indianapolis Colts looks on from the sideline against the Chicago Bears at Soldier Field on November 21, 2004 in Chicago, Illinois | Photo: GettyImages
Following his experience in the professional football setting, Dungy returned to his alma mater to work as an assistant coach, and in 1981, he was called back to the NFL, this time as a defensive backs coach for the Steelers.
He was then promoted to defensive coordinator in 1984 and left the team in 1988 and joined the Kansas City Chiefs. He spent three years with the team and later moved to the Minnesota Vikings until 1995.
Dungy first became a head coach in 1996 for the Tampa Bay Buccaneers. He was fired after the 2001 season, and one year later, the Indianapolis Colts hired him as head coach.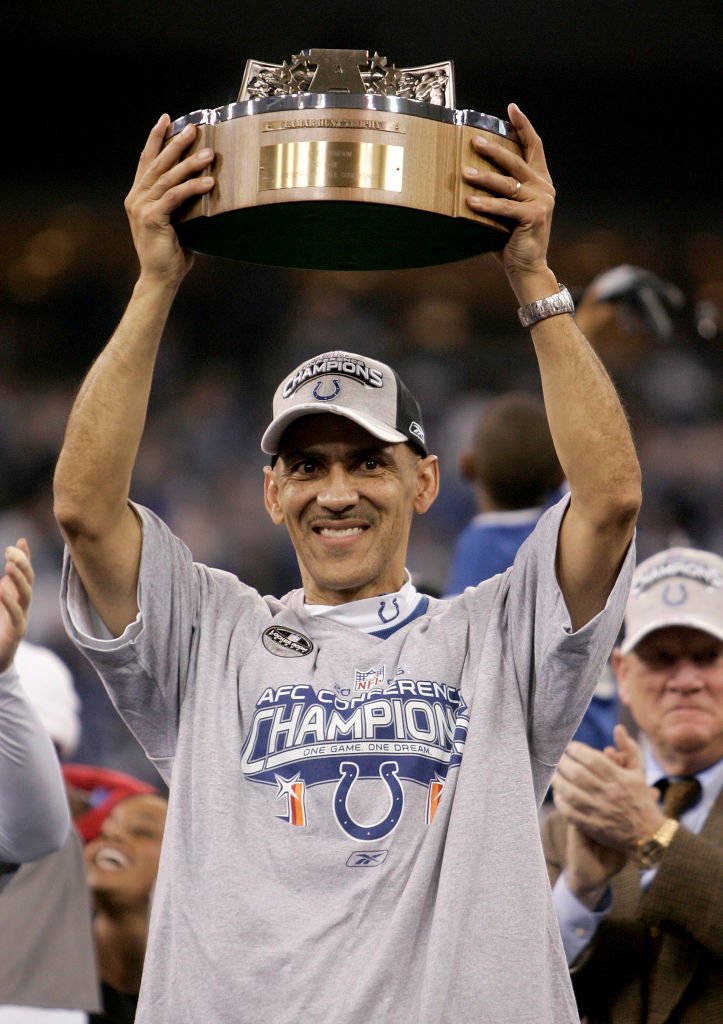 Tony Dungy raises the AFC Championship trophy after the Colts defeated the New England Patriots 38-34 during the AFC Championship game in Indianapolis, Indiana, Sunday, January 21, 2007 | Photo: GettyImages
During his seven-year run with the Colts, Dungy became the first black head coach to led his team to a Super Bowl victory when the Colts defeated the Chicago Bears in Super Bowl XLI in 2006 with Marvin Harrison and Peyton Manning on the lead.
Dungy retired in 2008 after 38 seasons in the NFL. He was inducted to the Pro Football Hall of Fame on February 6, 2016.
TONY DUNGY'S WIFE
Dungy has been married to Lauren Harris Dungy for 37 years. She's a former elementary school teacher turned best-selling author and Sunday school teacher.
Both Dungy and Lauren are heavily involved in their church and work closely with their community to educate children and families. They are also advocates for the foster care system.
Together, they created the Dungy Family Foundation, an organization that "looks to help meet the physical, educational and spiritual needs of those in her community." Lauren is the Vice-president.
Lauren and Dungy first met at church when their pastor introduced them, trying to be a matchmaker. However, Lauren wasn't sure about pursuing a relationship with an athlete because she believed they were all players.
Still, Lauren realized Dungy was not like the other football players, and he was a man devoted to God and with morals. They married in 1982.
THE SECRET TO A HAPPY MARRIAGE
Dungy and Lauren co-authored the book "Uncommon Marriage" in 2014. In it, they share their love story, the struggles they have faced in their marriage, and everything they learned through 30 years together.
In an interview with CBN, Dungy said the purpose of the book was to let people know that marriage can be tough but still doable. He added:
"I think we've taken marriage way too lightly in our country. It is important. It is God's plan. And we've got to do it God's way."
Lauren, on the other hand, highlighted the importance of staying together and working together through the difficulties in a marriage instead of throwing the towel at the first bump on the road.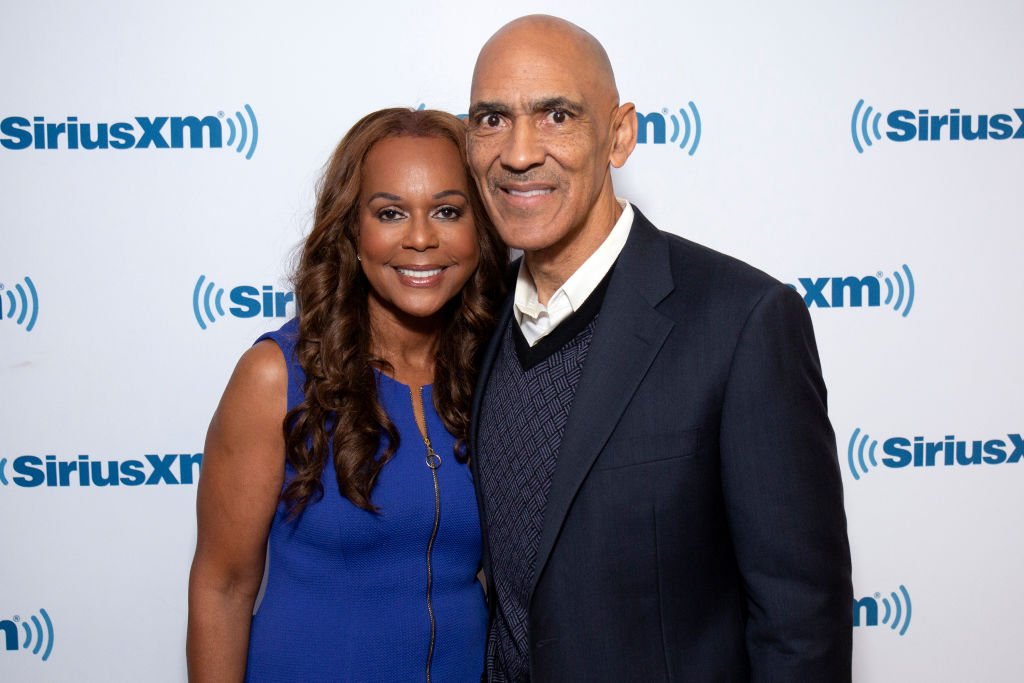 Lauren and Tony Dungy visit SiriusXM Studios on April 16, 2019 in New York City | Photo: GettyImages
"Marriage is a commitment. God intended it to be long-lasting," she said. "And when we encounter difficulties or challenges, then we work closely together."
For the couple, the first key to any successful relationship is communication and always being on the same page. And the second, they said, is prayer.
"If you ask us, one key to having that uncommon marriage, I really do think it is praying together, praying for your spouse all the time," said Dungy.
The couple has also joined forces to release a series of children's books in which they tackle different problems that kids can encounter in life and their moral solutions.
TONY DUNGY'S CHILDREN
Dungy and Lauren are the proud parents of ten children, seven of them are adopted. The biological children are Eric, Tiara, and James, and the adopted ones are Jordan, Jade, Justin, Jason, Jalen, Jaden, and Jaela.
Sadly, one of their biological sons, James, died in 2005 at age 18. According to the police reports, his death was ruled as suicide.
James's girlfriend found him in his home and called an ambulance. However, James was declared dead upon his arrival at the hospital.
Despite their tremendous loss, Dungy and Lauren managed to move forward by relying on their faith and putting their other kids' necessities first.
Adoption, Lauren once said, was never a foreign concept for her because people in her church always encouraged adoption. On top of that, she always wanted a big family, and she added:
"We felt that God had blessed us in so many ways with good health, and with resources that we could have a big family."
"Adopting children was a way for us to pass on some of those blessings," Lauren continued.
Although they stopped adopting, Lauren and Dingy found in the foster care system another way to be helpful and give love to more children. So, they usually have one or two more kids if they're fostering.
Please fill in your e-mail so we can share with you our top stories!