Marvin Harrison Is a Proud Father of Two Sons and One of Them Follows in His Footsteps
Former NFL wide receiver Marvin Harrison, who spent his entire career the Indianapolis Colts, is a father of two sons. The eldest one, Marvin Harrison Jr., is following his steps into the football field.
Marvin Harrison is considered one of the best wide receivers in NFL history, right on top with Jerry Rice, Randy Moss, and Don Hutson.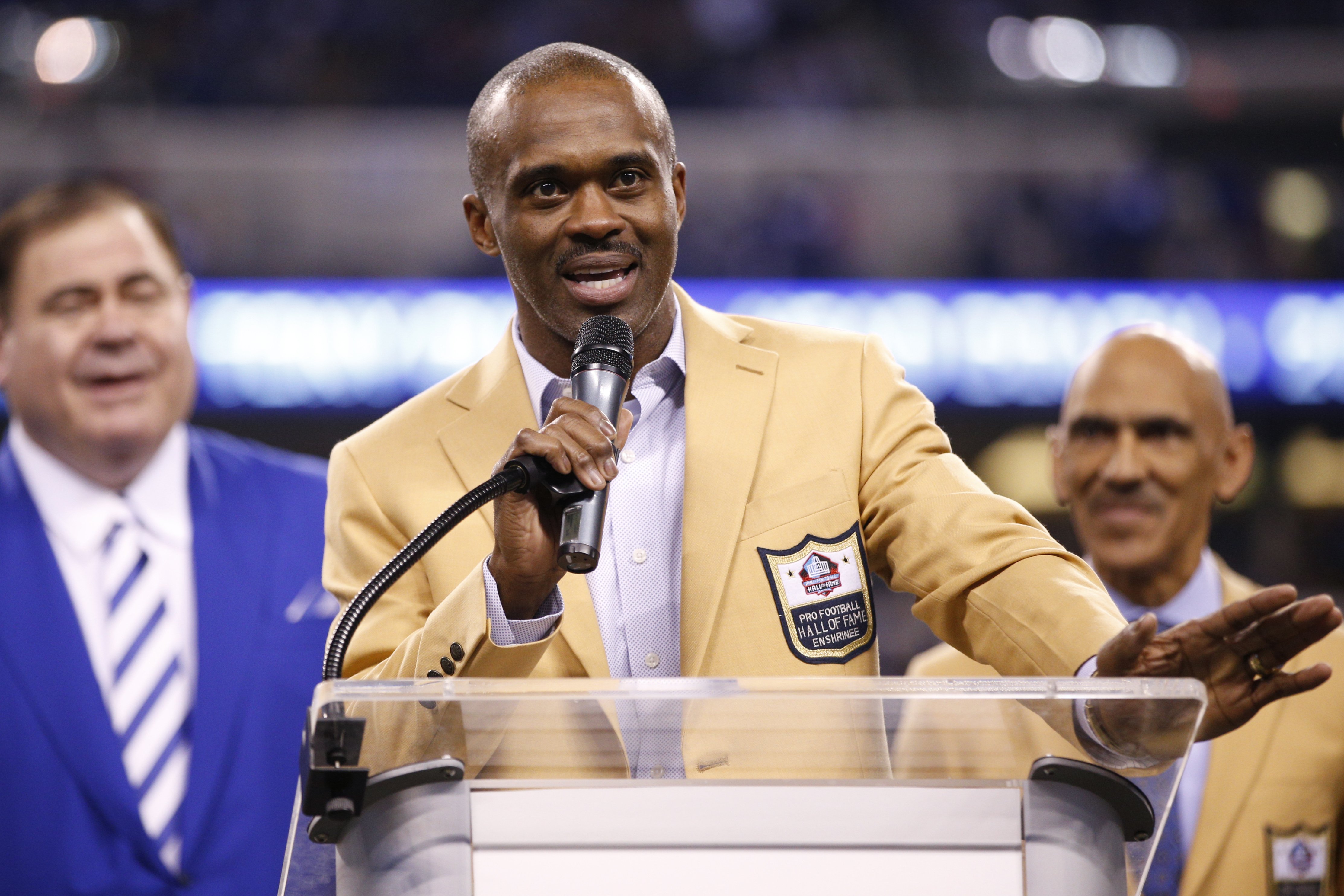 Now, Harrison's eldest son is creating a name for himself on the field, and he's already one of the top-ranked recruits of the 2021 class.
MARVIN HARRISON'S STATS AND CAREER
Harrison attended Syracuse University, where he obtained a degree in retail management, and made history as the second-ranking school player with 20 receiving touchdowns, only behind Rob Moore.
Just like Harrison and Manning, Marvin Jr. and Kyle are the perfect combinations of quarterback and wide receiver.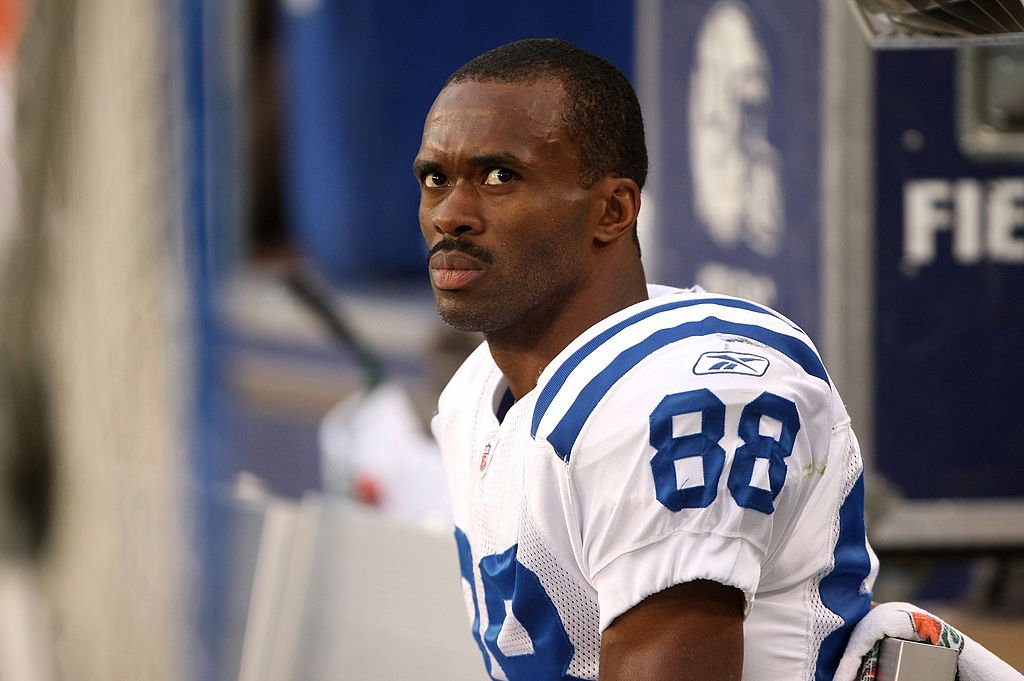 Harrison was the 19th overall pick of the Indianapolis Colts in the 1996 NFL Draft, and Harrison didn't take long to start showing off his skills on the field.
During his rookie season, he led the Colts in receptions, receiving yards, and total touchdowns, and received All-Rookie honors.
Then, in 1999, Harrison established himself as one of the NFL's elite receivers when, teamed with quarterback Peyton Manning, he racked up 115 receptions,1,663 yards, and 12 touchdowns.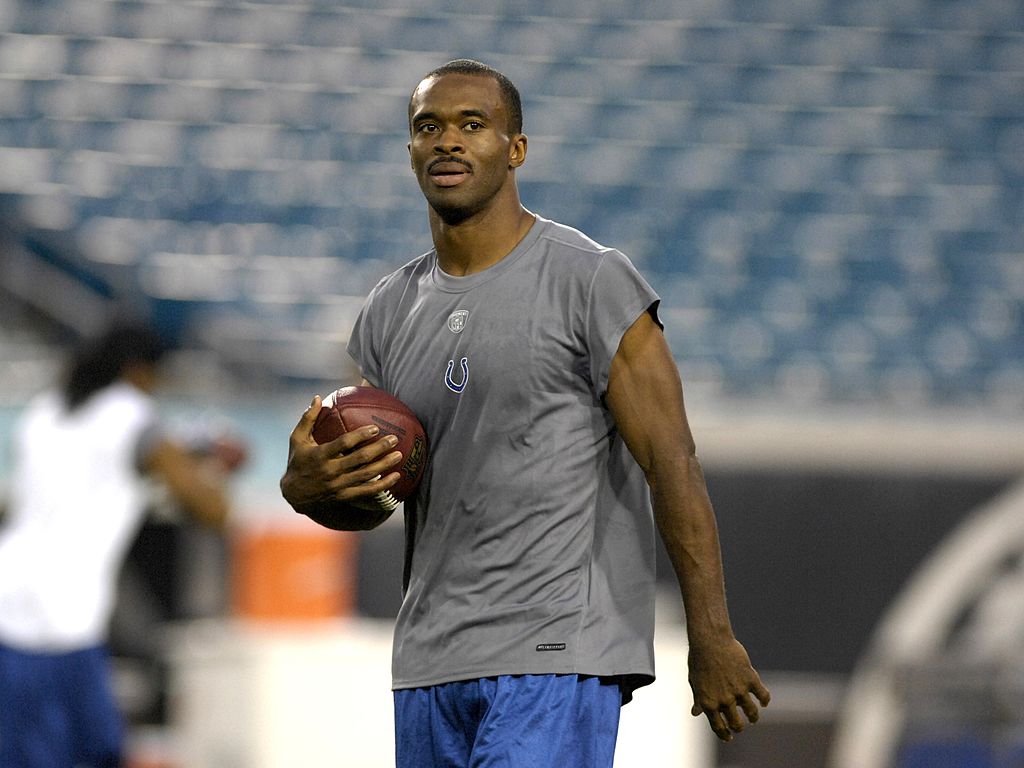 Harrison holds the record for most consecutive seasons of 1,000 or more yards receiving and ten or more touchdown receptions with a string of eight years from 1999 to 2006.
In 2002, Harrison broke the NFL single-season record for receptions with 143 catches and had a career-high of 1,722 yards and 11 touchdowns. He held the record until 2019 when Michael Thomas of the New Orleans Saints broke it with 144 catches.
The eight-time Pro Bowler and six-time All-Pro was a key factor in the victory of the Colts over the Chicago Bears in the Super Bowl XLI in 2006.
Following the 2008 season, Harrison asked the Colts for his release and, after spending the 2009 season on the bench, he quietly retired from football amassing 1,102 receptions, 14,580 yards and 128 touchdowns in his career.
THE HALL OF FAME SPEECH
Harrison was made eligible for the Hall of Fame in 2014 and was elected two years later, and he made quite a few headlines thanks to his speech and the induction ceremony.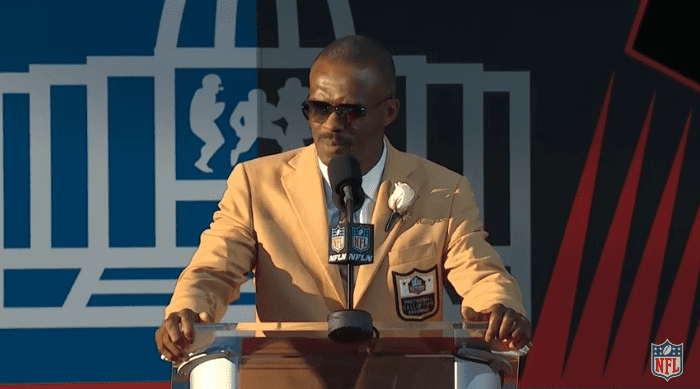 Throughout his twelve-year-long career, Harrison was often known as a private person who rarely conceded interviews and didn't stay behind after practices or games.
However, in the weeks leading up to the Hall of Fame ceremony, Harrison started to show a different side of himself, one relaxed and funny, and determined to deliver the best speech of his career.
He went first and talked for eleven minutes, taking the chance to thank his high school and college teachers, his teammate and coaches, and even the guy who created his bronze bust.
The former wide receiver also thanked his grandmother, whom he deemed "the most important person in the crowd," for being an example of hard work and dedication.
He also thanked his sons, Jett and Marvin Jr., saying that they made retirement easy because he was "able to come home, be your coach, be your father and be your friend. … You have made life what it's worth."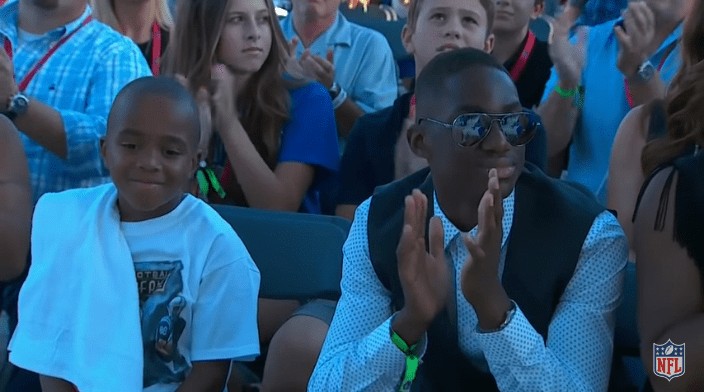 MARVIN HARRISON JR. ON THE RISE
Marvin Jr. is a wide receiver like his father. The 6-foot-4, 174-pound is a top-ranked recruit out of St. Joseph's Prep School in Philadelphia.
Last year, he committed to the Ohio State Buckeyes football team on their 2021 recruiting class after receiving offers from all over the country, including Florida, Michigan, Penn State, LSU, and Texas A&M.
In an interview with the Philadelphia  Inquirer, Marvin Jr. revealed that in part, he chose Ohio State because his fellow St. Joseph's classmate and quarterback, Kyle McCord, also committed to the university.
Just like Harrison and Manning, Marvin Jr. and Kyle are the perfect combinations of quarterback and wide receiver. Together, they led St. Joseph's Prep to win a PIAA Class 6A state title last year.
"I felt like it was a place where I could develop, not just as an athlete but also as a person," Harrison said of Ohio State, and continued:
"Good academics. The coaching is great. [They] will help me develop into the best player I can be and reach my full potential."
He also admitted that Kyle's decision to go for Ohio State had an impact because they had talked about going to the same college before.
"You see a lot of quarterbacks and receivers that have a great relationship on the field. But it's off the field where me and Kyle separate," Harrison explained.
Kyle claimed he's excited to know he has more years ahead playing with his friend and receiver because not many people have that opportunity.