Glimpse into Randy Moss' Bright Career and Exemplary Parenthood — Meet the Former NFL Player
Retired National Football League star Randy Moss is one of the most decorated players of his generation. The wide receiver enjoyed 14 successful seasons in the NFL breaking several records. 
Randy is a known children lover, and he is the proud father of five kids. Here is an inside look at his career and personal life. 
Randy Gene Moss is an American former professional football player and was born on February 13, 1977. He played as a wide receiver for 14 seasons in the National Football League (NFL).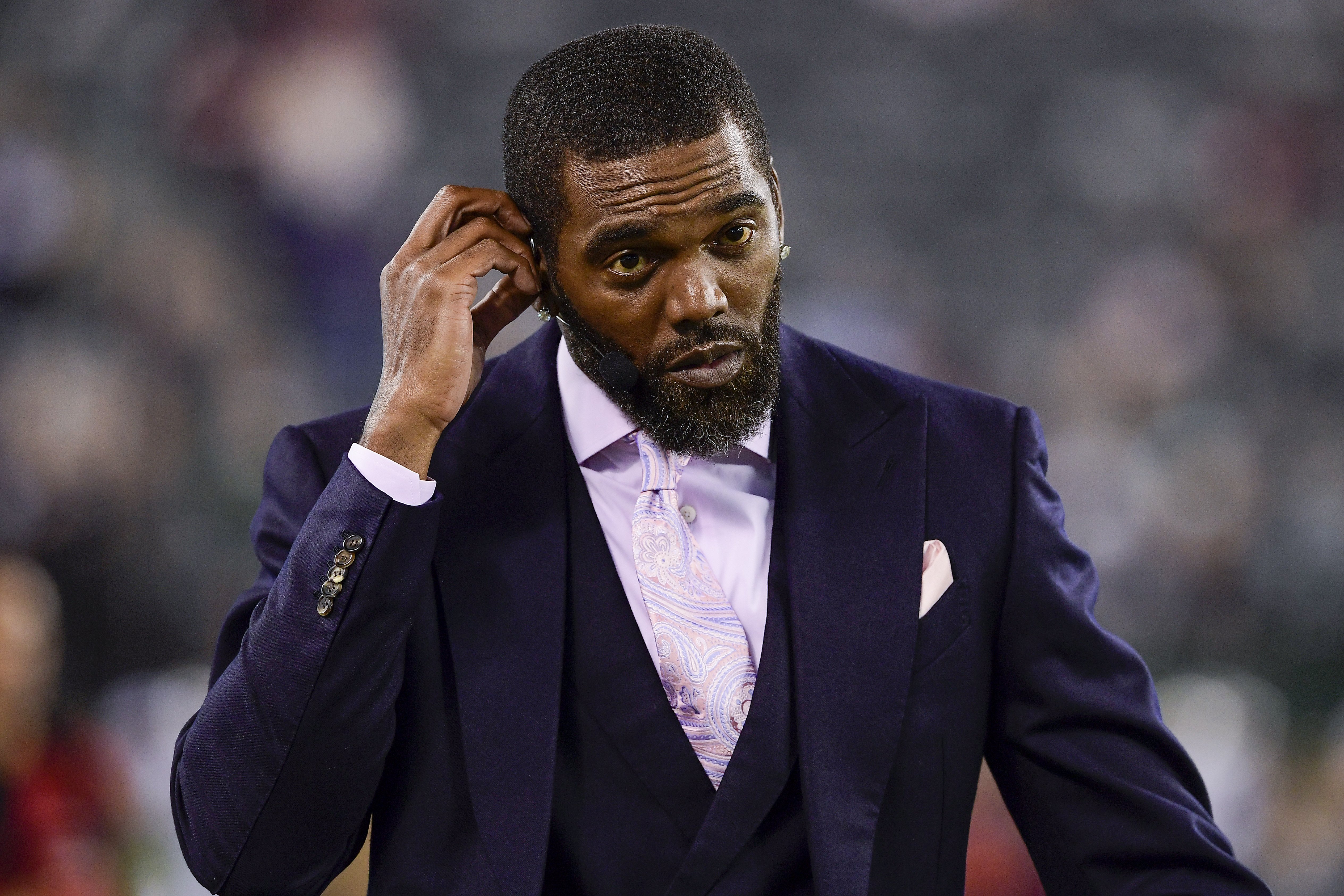 Moss broke the NFL single-season touchdown reception record with 23 touchdowns in 2007. He also holds the NFL single-season touchdown reception record for a rookie, with 17 touchdowns during his rookie season in 1998. 
With 156 touchdowns, the iconic player is second on the NFL all-time regular season touchdown reception list. After retiring from active football, he got a job with ESPN as a studio analyst for their Sunday NFL Countdown and Monday Night Countdown programs.
RANDY MOSS CAREER
Moss was born in Charleston, West Virginia, and moved to Rand, West Virginia, as a young boy. He attended DuPont High School and was outstanding in football, basketball, baseball, and track. 
Randy Moss was drafted in the first round of the 1998 NFL Draft by the Minnesota Vikings. Moss, a dynamic wide receiver from Marshall University where he was two times All-American between 1996 to 1997, played 14 seasons in the NFL. 
His career included playing stints with the Vikings (1998-2004, 2010), Oakland Raiders (2005-06), New England Patriots (2007-2010), Tennessee Titans (2010), and the San Francisco 49ers (2012).
After breaking the then-NFL record for the most touchdown receptions by a rookie with 17 touchdowns, Moss continued to lead the league during his career in that category. Moss received numerous accolades during his rookie season, including AP Offensive Rookie of the Year.
Earlier in the year, Moss took to Twitter to remind everyone about his impressive touchdown record. Sharing an image showing the single-season touchdown reception leaders, he wrote:
"Yards and receptions are good, but......Scoring tds is what wrs get paid 2 do!!GET IN DA BOX!!#facts."
For much of his playing days, Moss remained the focal point of the Vikings' offense for many years and was ranked second in the team's record book for receptions (587), receiving yards (9,316), and touchdowns (93). 
He was second only to Hall of Famer Cris Carter after his final season with the team in 2010. In 2007, while playing for New England Patriots, Moss set the NFL single-season record for touchdown receptions with 23 TDs. 
His exploits on the field helped the Patriots become the only team to finish a regular season with a perfect 16-0 record. Moss also made two appearances at the Super Bowl – Super Bowl XLII with the New England Patriots and XLVII with the San Francisco 49ers.
He finished his career with 982 receptions for 15,292 yards and 156 touchdowns. Moss was awarded first-team All-Pro honors four times. 
On August 4, 2018, at the Tom Benson Hall of Fame Stadium, Canton, Ohio, Randy Moss unveiled his bust with the help of his son Thaddeus at the 2018 Hall of Fame Enshrinement Ceremony.
During the Pro Football Hall of Fame induction, Moss, who is a member of 2018's eight-man class, made a statement with his dressing. He wore a black tie that had printed on it the names of 12 African-American men and women, most of whom had been killed by police or died in police custody. 
The action drew a lot of praise, mostly from the Black community, who applauded him for making a stand at such a momentous occasion. Some others sent racist and hateful remarks towards the former NFL player. Speaking about the drama surrounding his actions, Moss said:
"My intention was not to divide. We're divided enough. My intention was to love. I just wanted to show those families that they're not alone..."
RANDY MOSS' PERSONAL LIFE 
Moss has five children, Lexi Adkins Moss, Sydney Moss, Senali Moss, Thaddeus Moss, and Montigo Moss.
During a 2018 interview with vikings.com's Mike Wobschall, the former Vikings wide receiver talked about his NFL career, and what motivated him to succeed in the game. 
Moss revealed that all his accomplishments during his playing career weren't about him but his family and fans. 
He explained that he pushed himself to go the extra mile to put a smile on the faces of his family members and fans because they believed in him.
Back in January, Thaddeus Moss was the star of the show during LSU's College Football Playoff National Championship Game win over Clemson. Thaddeus received five passes for 36 yards with a pair of TDs at the Mercedes-Benz Superdome. 
Reacting to LSU's 42-25 victory, the proud father took to his official Twitter account to express his joy. Moss wrote:
"Full of joy!"
While many onlookers might see a self-absorbed, cocky, superstar whenever they come across Randy Moss, to family and friends, he has a big heart and has a soft spot for children.
Tyrone Carter, Moss' best friend, and a former Minnesota Vikings teammate, had this to say about Moss and why he is so fond of kids:
"But he loves kids and would give the shirt off his back for them. He doesn't want them to make the same mistakes we made. He's really a humble kid."