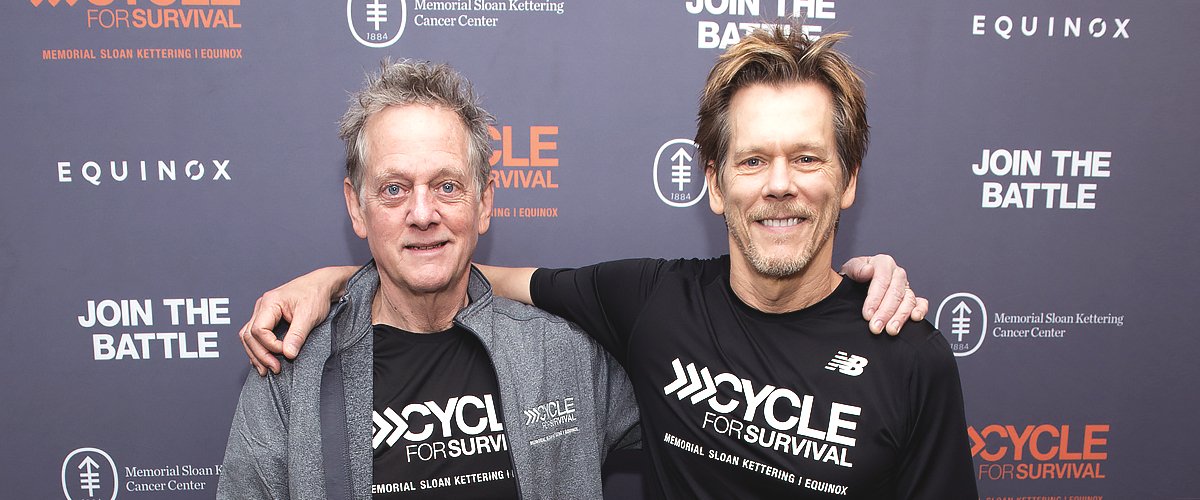 GettyImages
Michael Bacon Is Actor Kevin Bacon's Older Brother Who Is a Gifted Musician and Father
Michael Bacon is an Emmy-Award winner music composer with over three decades of experience. He's also Kevin Bacon's older brother, and his right hand in The Bacon Brothers, a band the siblings formed in the '90s.
Kevin Bacon is not a stranger to the spotlight. He's been in Hollywood since the '80s, and his resume includes some hit films like" Footloose," "Mystic River," "Apollo 13," and more.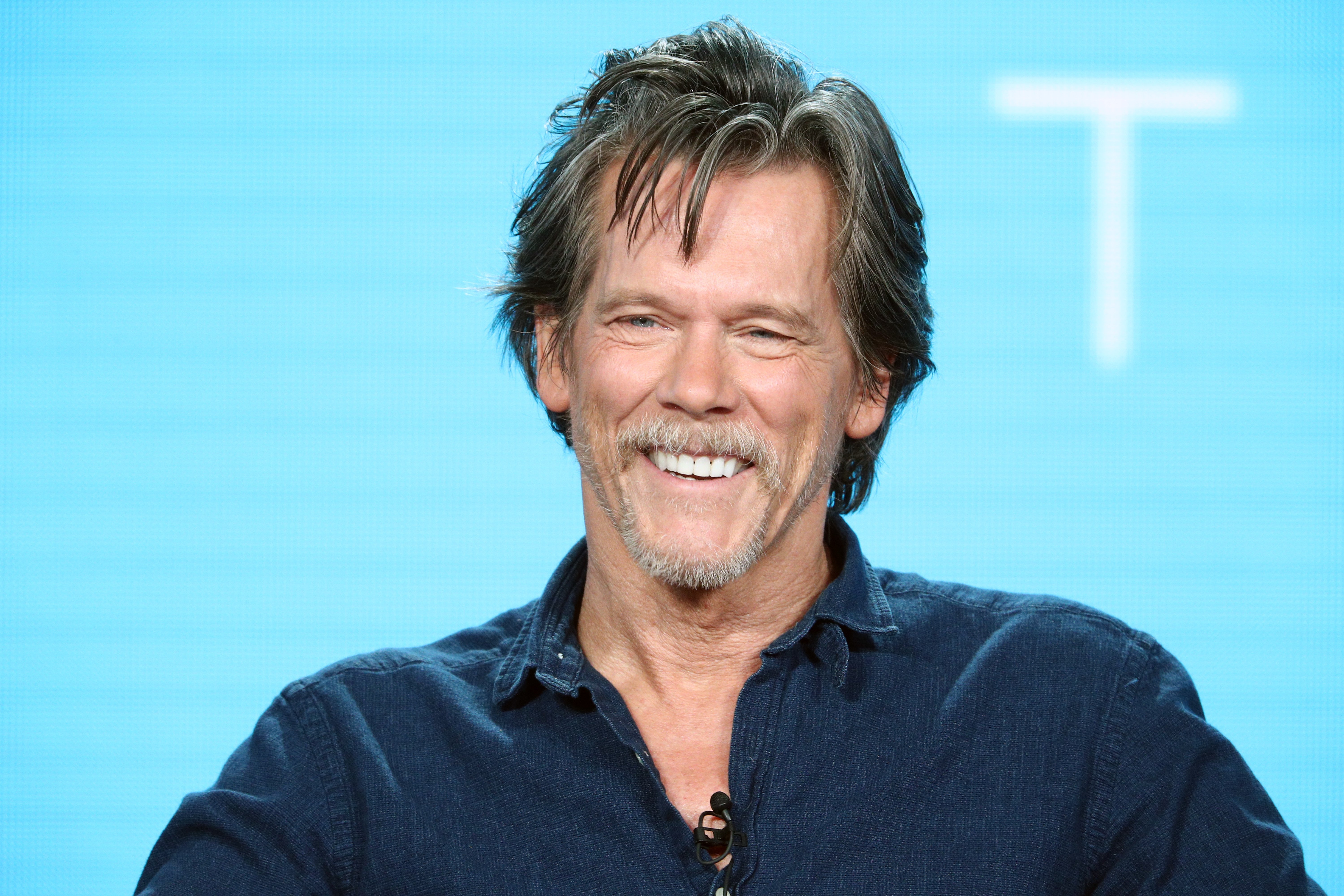 Kevin Bacon speaks during the Showtime segment of the 2019 Winter Television Critics Association Press Tour at The Langham Huntington, Pasadena on January 31, 2019 | Photo: GettyImages
His older brother, Michael, has also been working on the entertainment industry since the '80s, only he creates magic behind the scenes by composing music scores for films, documentaries, and series.
The Bacon siblings' shared love for music led them to create a band that has been around for over two decades, and in that time, they have learned how to balance their respective careers with their music career.
MEET MICHAEL BACON
Michael Bacon was born on December 22, 1949, in Philadelphia. He's one of six children born to Ruth Hilda, and elementary school teacher, and Edmund Bacon, an accomplished architect.
Michael is not embarrassed to admit that, although he has formal training, Kevin is a better singer and guitar player.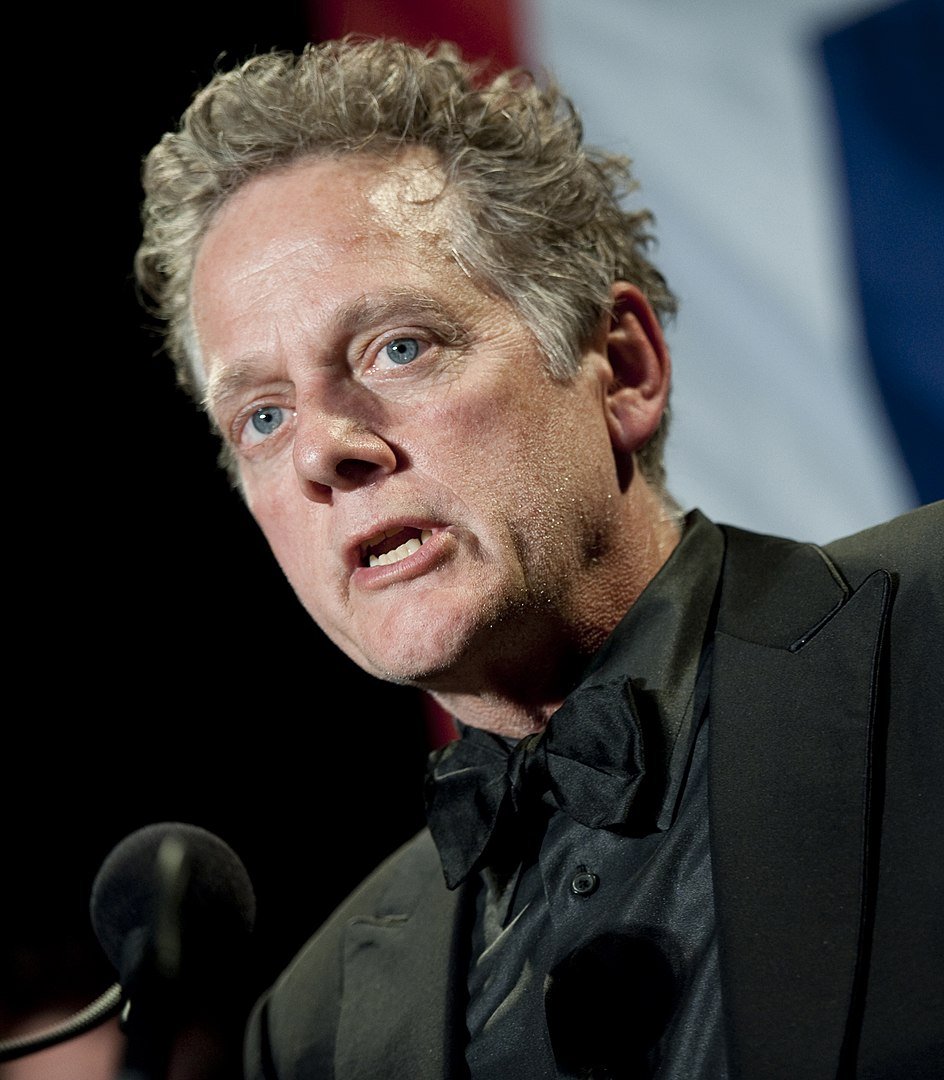 Michael Bacon at the annual USO Gala at the Ritz Carlton in Arlington, Virginia on April 14, 2010 | Photo: Wikimedia Commons Images
Michael has four sisters, whom he calls "the blonds," and a younger brother, Kevin. Growing up, Michael and his siblings were exposed to their parents' culturally and socially conscious nature.
Instead of worrying about their kids' grades in school, Michael said that Ruth and Edmund made sure to instill a creative environment in their home. They encouraged their kids to find their passion for the arts.
Michael learned how to play the cello, and soon after, his sister Hilda taught him drums, banjo, and guitar, which led them to create the Quandary Quintet while they were in high school.
He went on to enroll at Lehman College in New York, and during his time there, he played with a band called Peter and the Wolves and discovered he wanted to be a full-time musician.
"I made it through 3 years of college until my old friend, cellist Larry Gold, asked me to join his group Good News as singer and guitarist," Michael recalled on his website.
He then moved back to Philadelphia, and they signed a contract with Columbia Records and soon started touring all over the country.
THE COMPOSER LIFE
After Good News separated, Michael went on to perform occasionally, sometimes including his little brother in the drums.
In 1972, he moved to Nashville to try his luck as a songwriter and started working for Combine Music Publishing. He recorded two solo LPs, but it didn't take long for him to move back to Philadelphia.
At home, Michael started performing at schools and colleges while he studied composition on the side and built a studio in his garage where he began practicing his composing skills.
Eventually, he started landing jobs on the music team of some series, documentaries, and films for TV. Then, he decided to stop performing and move to New York to get serious about film scores.
It took him almost a year of sending out demos and being rejected, until 1993, when documentary filmmaker David Grubin hired him to compose the score of PBS's "Degenerate Art."
"Everyone needs a prime mover, and David was that for me," Michael said. "Every job I do, I can trace back through the tangled freelance network to this first job in NYC."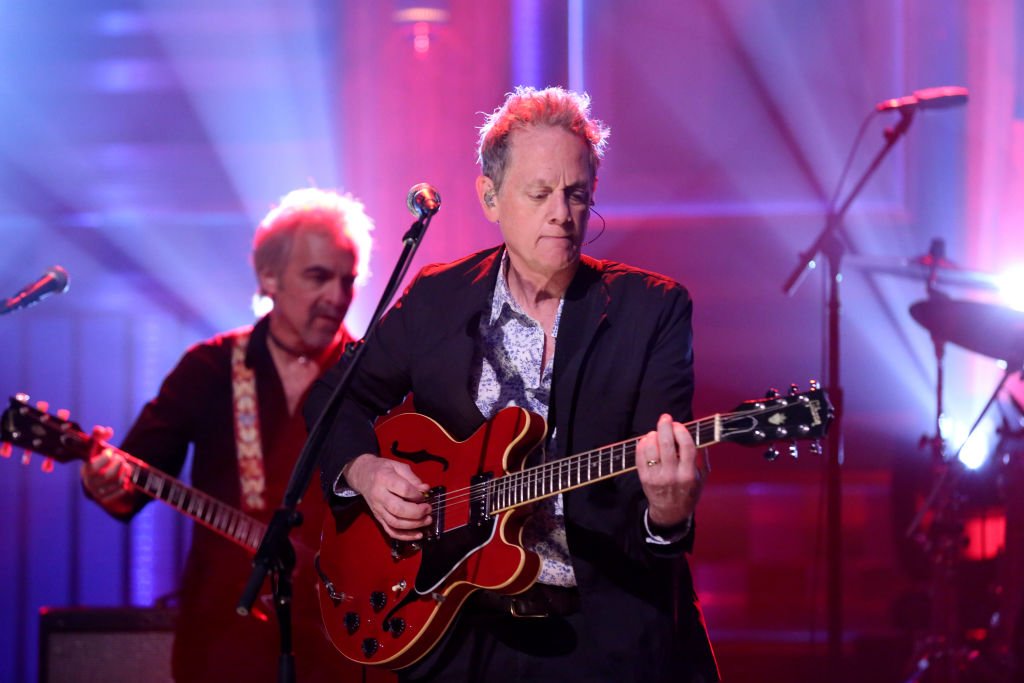 Michael Bacon during a performance of "Tom Petty T-Shirt" at "The Tonight Show Starring Jimmy Fallon" on April 26, 2018 | Photo: GettyImages
After that first job came many more, and at some point, Michael was so well established in the industry that he went back to Lehman College and studied composition, orchestrating, and music history.
Michael received an Emmy nomination for his score on the PBS documentary "Young Dr. Freud" in 2003. And won an Emmy for his original score for "The Kennedy's" in 2009.
He worked in the Academy Awards winner films "The Johnstown Flood," "A Time For Justice," and "King Gimp," and some of his other works include "American Experience," "Bill Moyers' Journal," and "All About Ann: Governor Richards of the Lone Star State."
THE BACON BROTHERS
In 1995, Michael enrolled his brother Kevin into what would be a one-time band performance for a charity event one of Michael's friends was hosting. As Michael recalled in an interview with ABC News:
"It went pretty well, and then we booked another gig and another gig, and it just sort of rolled off from that."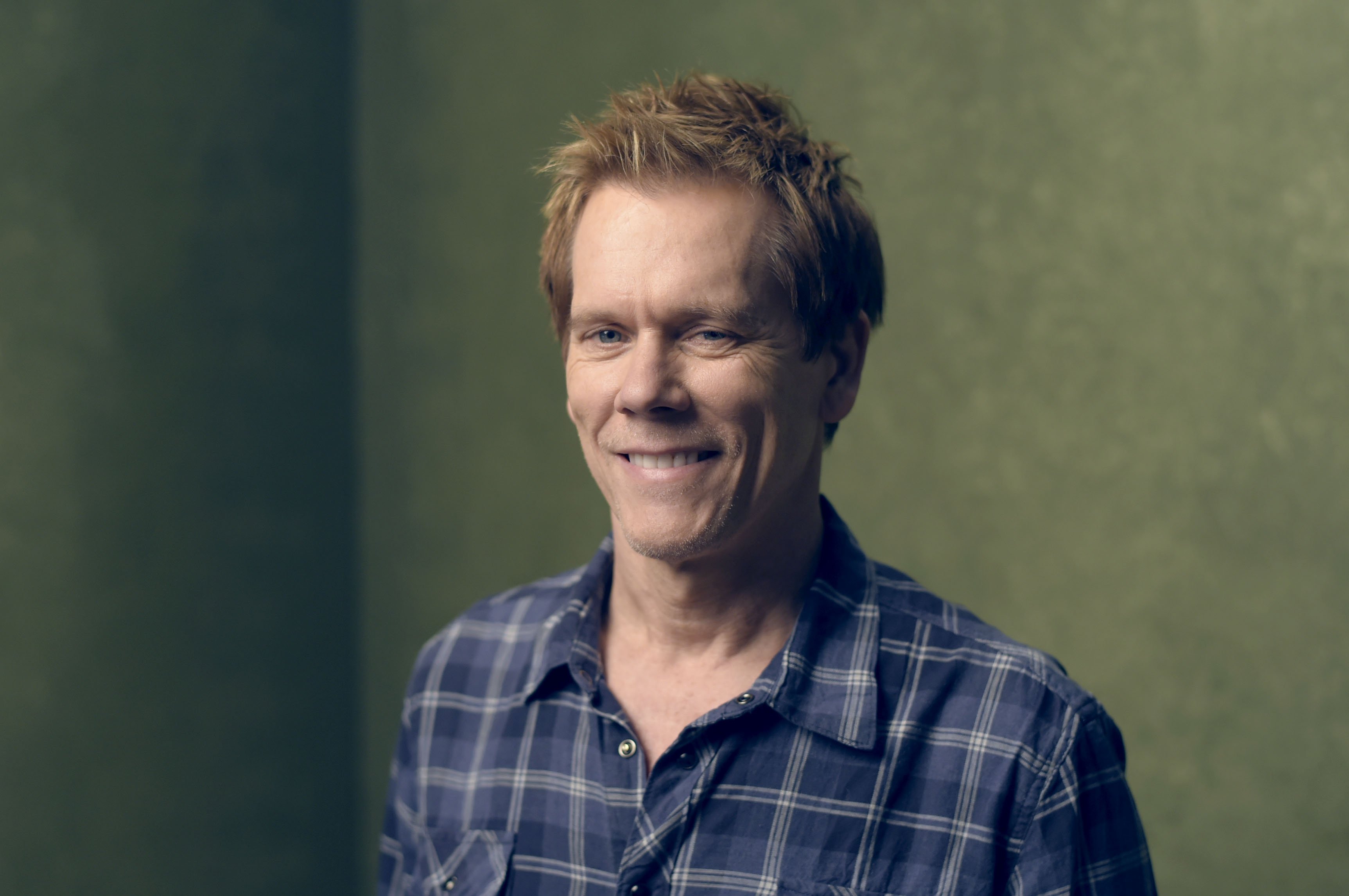 Kevin Bacon from "Cop Car" poses for a portrait at the Village at the Lift Presented by McDonald's McCafe during the 2015 Sundance Film Festival on January 24, 2015 in Park City, Utah | Photo: GettyImages
It's been now 30 years, and the brothers still perform together despite their busy schedules in Hollywood. They have released eight studio albums and have toured all around the country and even some other countries.
Michael plays the cello, guitar and does vocals, and Kevin plays guitar, percussion, and vocals as well. Michael is not embarrassed to admit that, although he has formal training, Kevin is a better singer and guitar player.
Their arrangement when it comes to making music is "every man for himself." They usually write songs alone, then play it for their wives, then for each other, and then to the band that generally accompanies them.
"And then we play it for an audience and see whether people respond or not. That's kind of the most important part," Michael said.
Although they share the stage and sing together, the siblings have never written a song for the other to perform. "If I write it, I sing the lead vocals. If he writes it, he sings the lead vocals," said Kevin.
It takes a lot of juggling to stay in the band and take care of their respective careers, and their families, at the same time. But the siblings have mastered that art by now.
Michael, who has been married to Betsy Maguire since 1972 and has one son, Neil Bacon, is also a college professor. He teaches film scoring at Lehman College.
Please fill in your e-mail so we can share with you our top stories!