Kevin Bacon Goes from 'Footloose' to Podcasting with New Comedy Show 'The Last Degree of Kevin Bacon'
Kevin Bacon shared details about his much-anticipated podcast "The Last Degree of Kevin Bacon," which is more like a scripted comedy wherein he enjoys "poking fun" at himself.
On Tuesday, actor Kevin Bacon sat down with Savannah Guthrie on the "Today" show to talk about his podcast now available on Spotify. 
After years of acting an over 70 acting credits to his name, including the classic "Footloose," Kevin turned his attention to podcasting.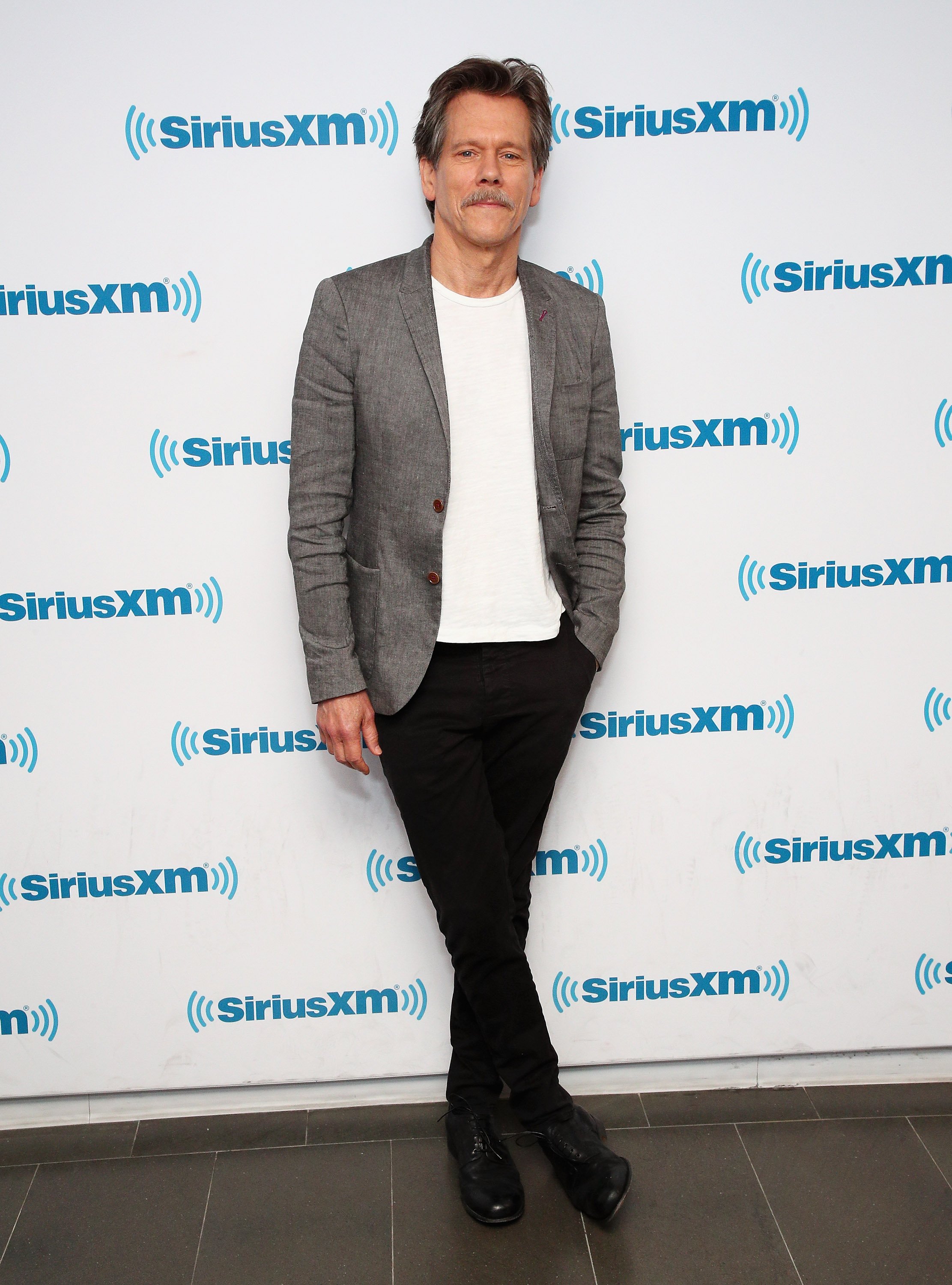 With his new creation, Kevin said the scripted comedy is an opportunity to live out a "heightened version" of himself.
Kevin put his strong work ethic to use and worked hard before gaining their acceptance.
The premise of the podcast turns around a fictional character living in Illinois, who's life turned to shambles after he lost the part in "Footloose" to Kevin. 
Set on revenge and longing for the life that Kevin got instead, he headed to Los Angeles to get even as Kevin added:
"It's a lot of me poking fun at myself. It's a lot of poking fun at celebrity and about being actors and the culture of celebrity."
Guest stars of the podcast include Kevin's wife Kyra Sedgwick, Emily Deschanel, Rob Reiner, and Terry Gross, but Kevin added that the story turns into a thriller because the fictional character actually goes to Los Angeles to kill he nemesis.
Having never ventured into this line of entertainment before, Kevin noted that he found it interesting as an actor to only use his voice.
While doing things physically can be helpful in bringing the intended message across in a visual-based program, it's not a tool available to a podcaster as Kevin elaborated:
"You are only using one part of your instrument. You don't have your body, you don't have your expression, you don't have a lot of stuff." 
In the position to switch from many years on the screen to podcasting, Kevin will never forget his very first job that set the tone for the rest of his career.
During an interview in 2017, Kevin called his first job his "most formative" one. Sixteen years old at the time, he worked in a warehouse that packed and shipped medical books.
His work on the loading dock was repetitive and physically demanding, but the "formative" part more applied to his coworkers.
Kevin worked with strong and capable men who basically ignored "softies" like him until they proved themselves.  Wanting to earn their respect - Kevin put his strong work ethic to use and worked hard before gaining their acceptance.
Most recently, Kevin Bacon made headlines when he paid tribute to his namesake, who tragically died late in December last year.
In a heartfelt message to the 25-year-old hairdresser named Kevin Bacon's family and friends, the 61-year-old star said that he is keeping them in his thoughts as his namesake passed away "much too soon."
Kevin Bacon became a household name during the 1980s with his role as Ren McCormack in the dance film "Footloose."
It's been 35 years since the movie's release and the story about young adults fighting against the ban of dancing remains a classic to this day.