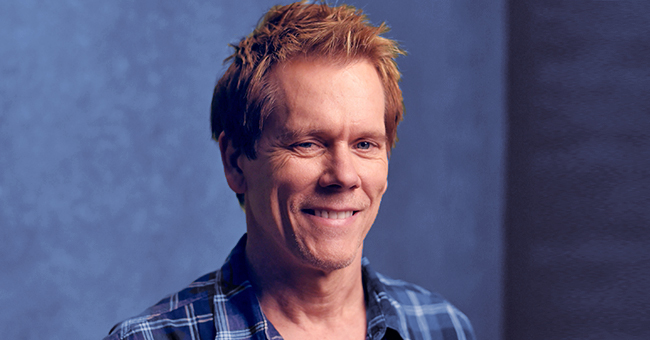 Getty Images
Kevin Bacon Is a Doting Husband and Dad of Two Grown up Children: Meet His Family

The famous "Footloose" actor Kevin Bacon might have earned a star on the Hollywood Walk of Fame but there is more to him than his career. He is actually a family man.
In fact, Kevin Bacon and his stunning actress wife Kyra Sedgwick have defied all the odds. Their long-lasting marriage has outlived the expectations of Hollywood and is still going strong.
The pair have two children together. Here is a glimpse into their impressive love story, family life, and the secret to their long term marriage.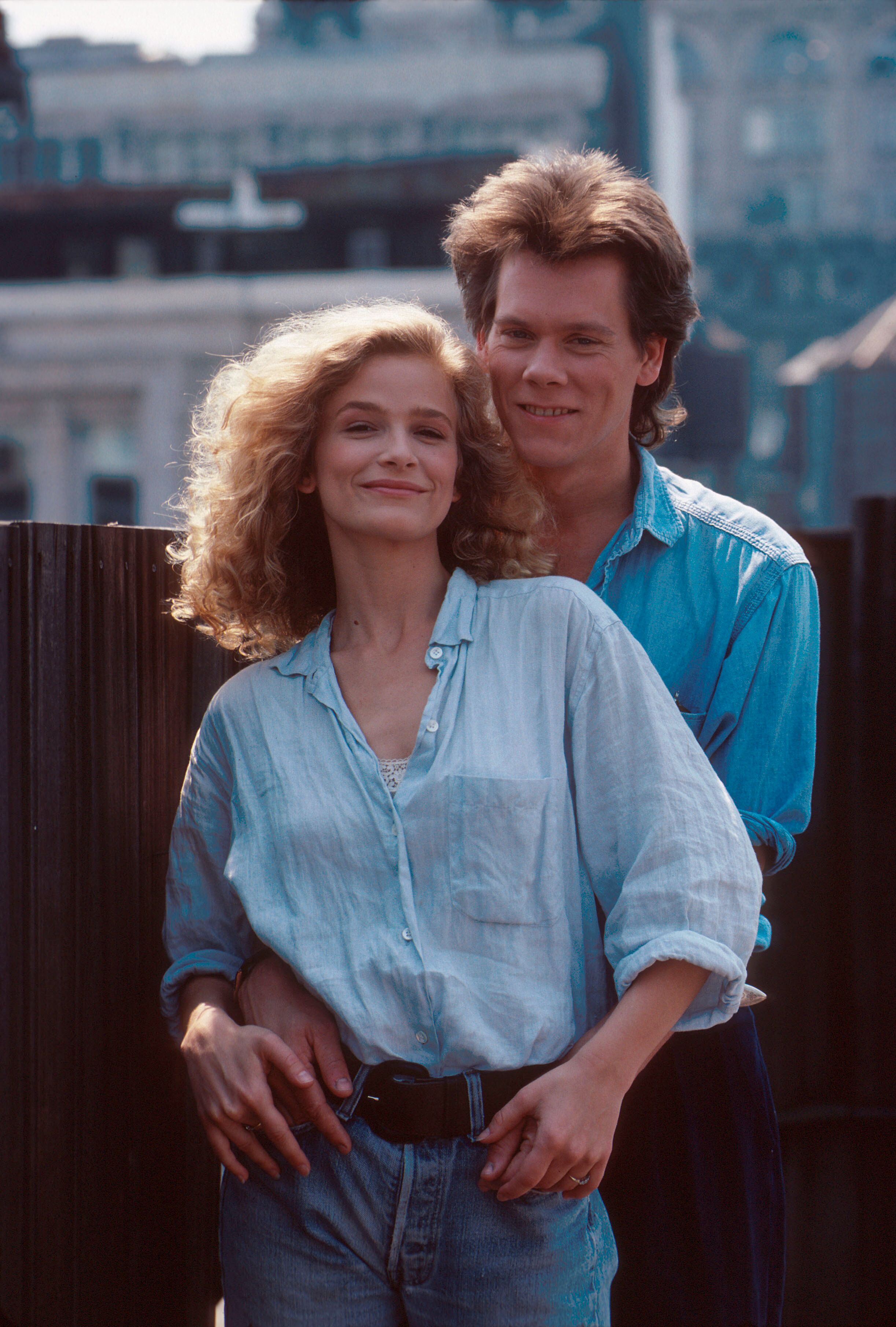 Kevin Bacon with Kyra Sedgwick on photo shoot in New York in 1988 | Getty Images
Meeting The Love
Kevin and Kyra's first meeting was officially on the set of the 1988 TV movie "Lemon Sky." However, it was not actually the first time they met.
The pair reportedly spoke briefly at a diner years before their first meeting. They also were also distant cousins but only found out decades.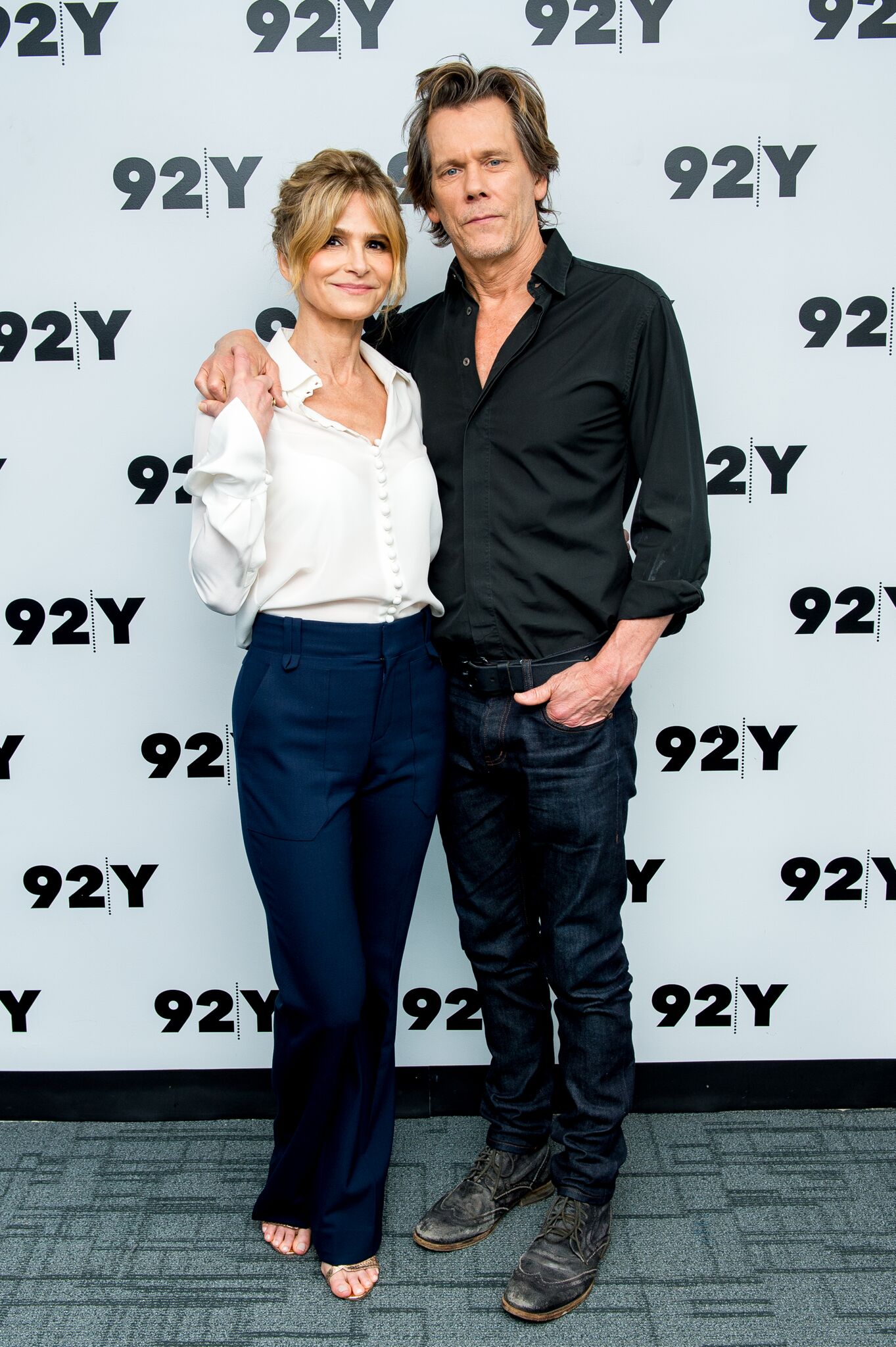 Kyra Sedgwick and Kevin Bacon attend In Conversation at 92nd Street Y | Getty Images
Kyra had actually been skeptical about their future. She didn't think Kevin was her type and told Redbook:
"I vividly remember looking at his butt when he walked away after we first met and thinking, Well, I guess some girls like that."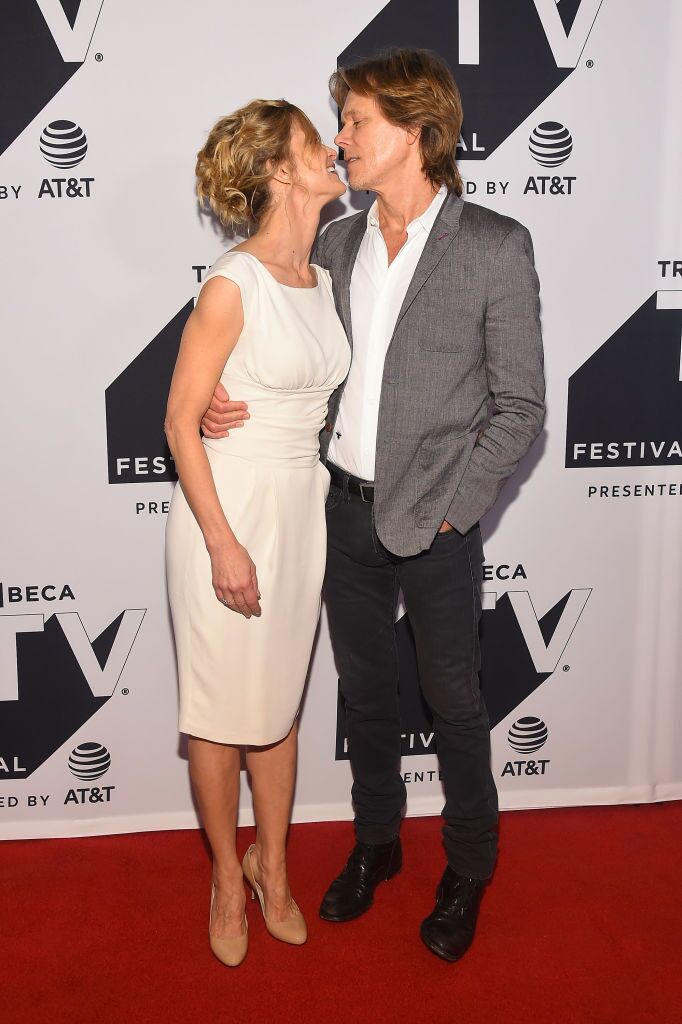 : Kyra Sedgwick and Kevin Bacon attend premiere of "Ten Days in the Valley" | Getty Images
Falling In Love And Getting Engaged
Somehow, Bacon eventually convinced her to give him a chance. They began dating while filming the movie. Their relationship blossomed and they fell madly in love with each other.
On April 3, 1988, Kevin and Kyra announced their engagement. They also revealed that they planned to tie the knot in September that year.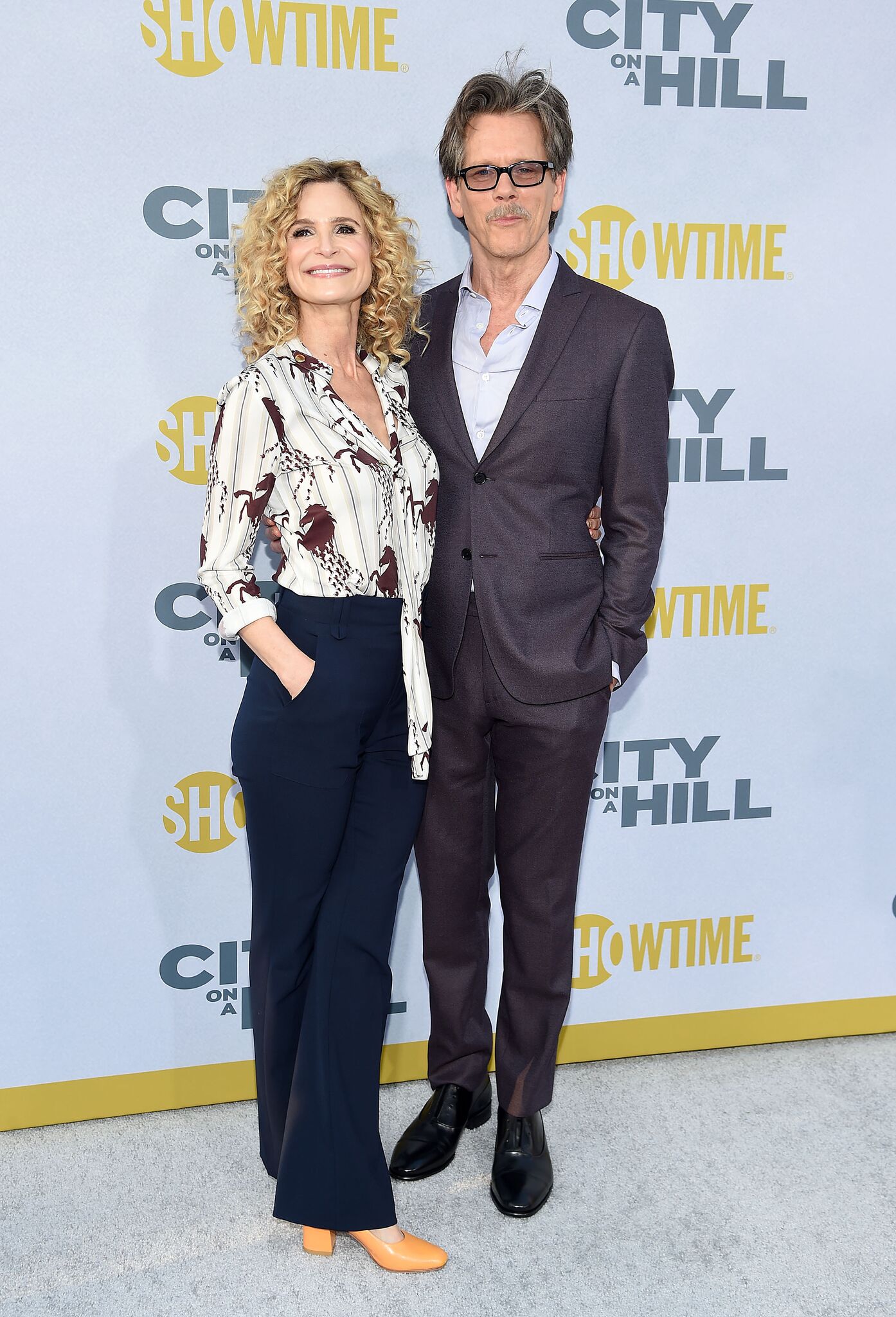 Kyra Sedgwick and Kevin Bacon attend Showtime's "City On A Hill" Premiere | Getty Images
Tying the Knot
They stuck their plan and tied the knot on September 4, 1988. Kyra was was 23 and Kevin was 30 at the time of their wedding.
They have been married for over thirty years and often share pictures of each other or together to celebrate their love. Kyra revealed in an interview that she is very much still in love and attracted to her husband saying,
"When he walks into a room, I'm still…I mean, my heart gets a little fluttery and I think, 'Oh! He's so cute. He's so hot.' That's literally the first thing I think. You can ask people on the set—it's palpable."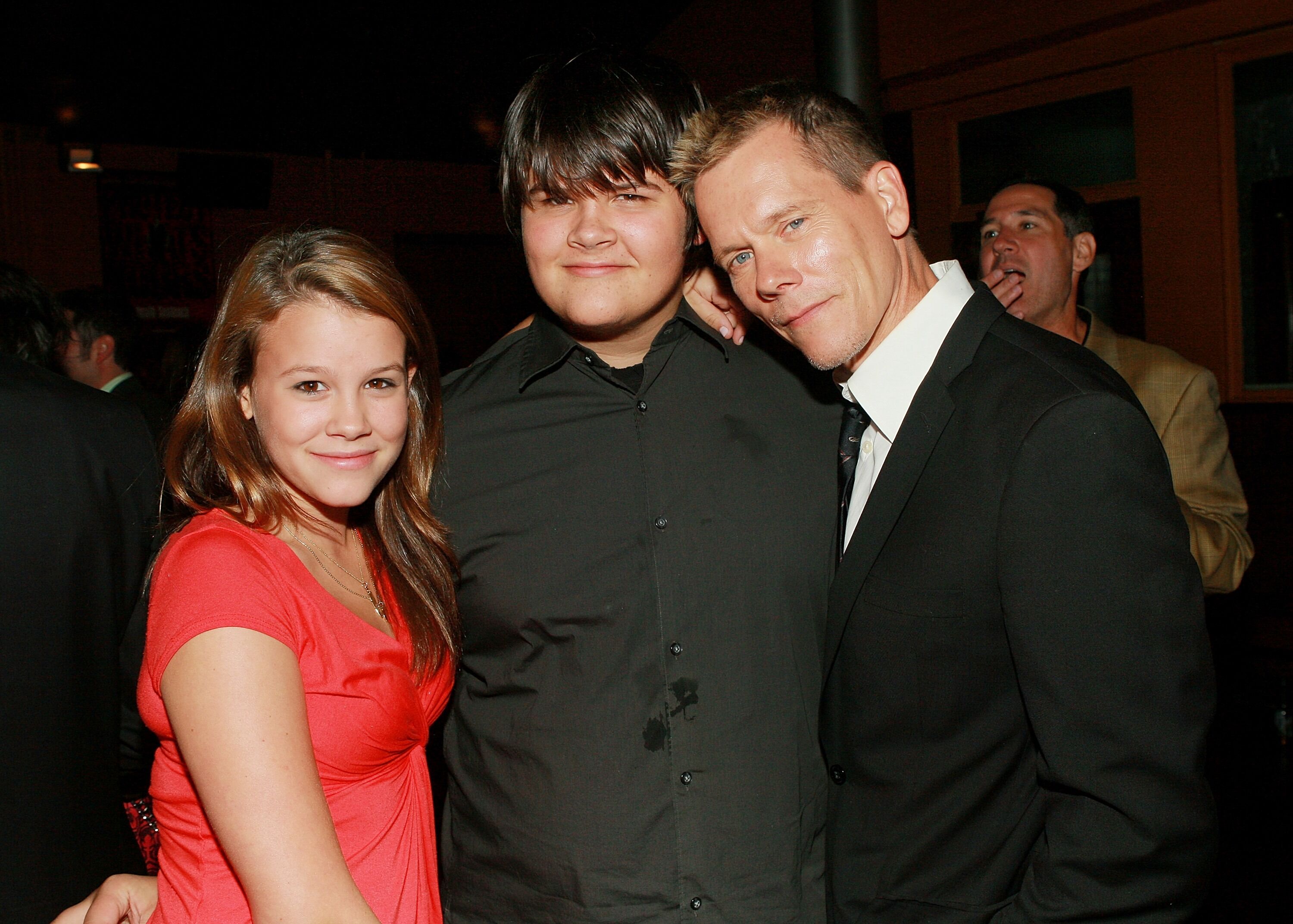 Kevin Bacon and children Sosie and Travis attend the "Death Sentence" premiere | Getty Images
Their Children
Besides working together and being in love, the pair also share two children, son Travis, 31, and daughter Sosie, 27. Both children have decided to follow in their parent's footsteps.
Travis did some acting when he was younger but has pursued a career as a musician. In 2004, Sosie first appeared on TV at the age of ten in the independent film "Loverboy" However, at the time Kevin revealed that while she is a great actress he did not encourage her to become an actress at such a young age.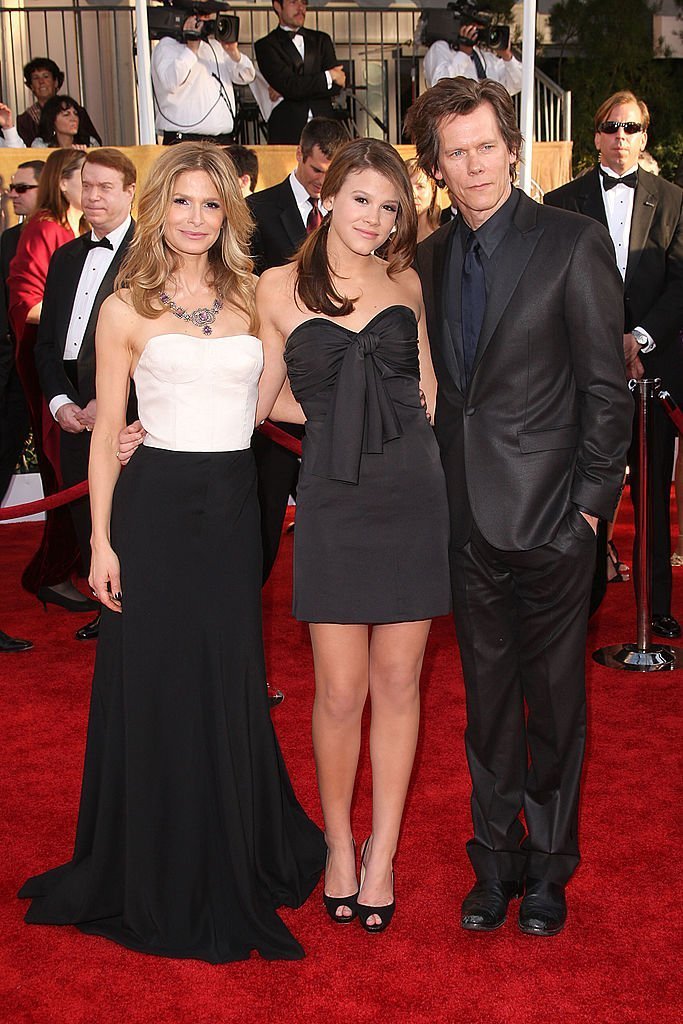 Kyra Sedgwick, Sosie Bacon, and Kevin Bacon at the 15th Annual Screen Actors Guild Awards | Getty Images / Global Images Ukraine
"She's not going to be an actress. We're the biggest hypocrites in the world because we always told them they can never ever do anything professional before they were 18," added Kyra at the time.
However, now that she is older, Sosie has decided to stick with her initial choice. She recently appeared in popular Netflix productions like "The Last Summer" and "13 Reasons Why."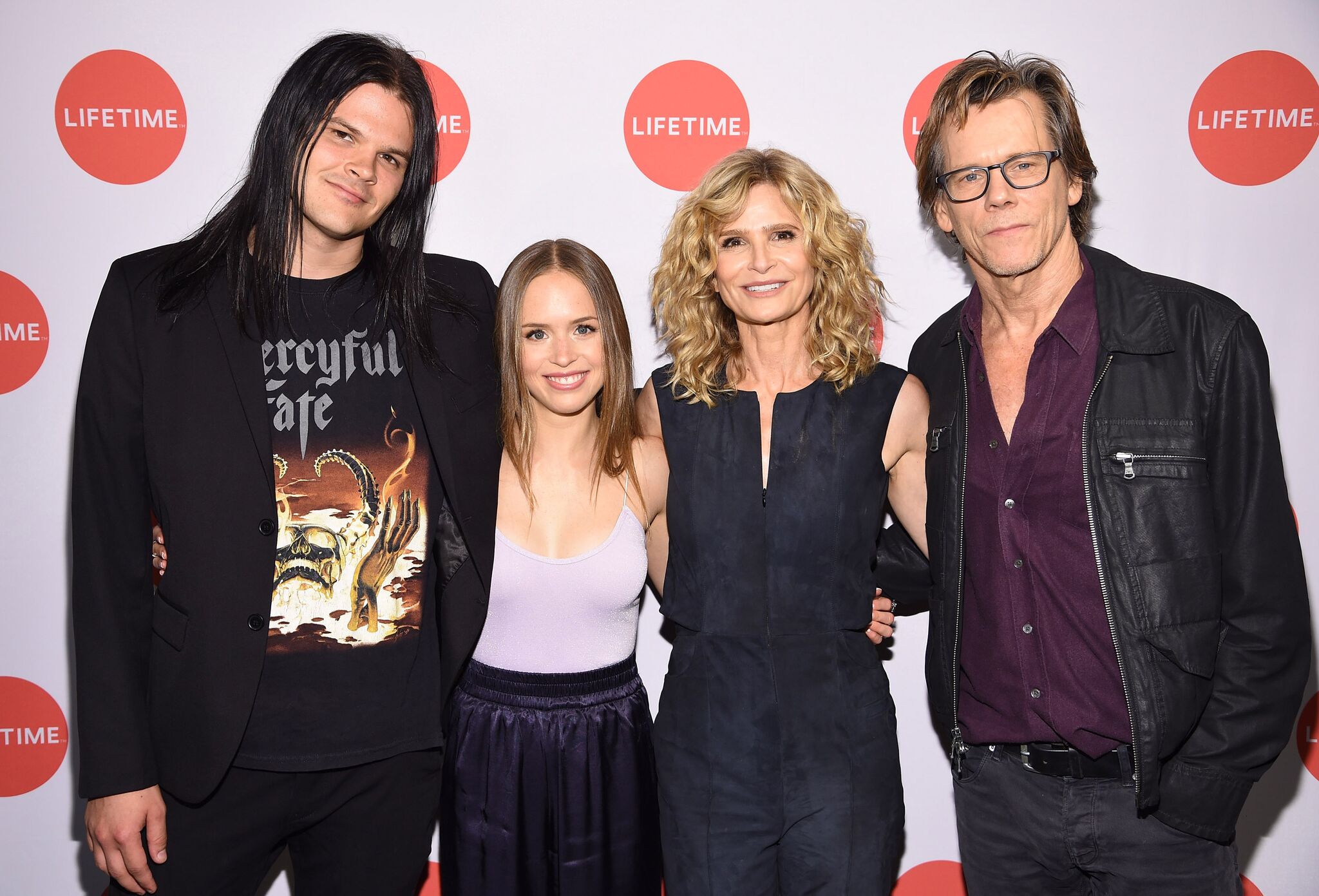 Travis Bacon, Ryann Shane, Kyra Sedgwick and Kevin Bacon attend the "Story Of A Girl" screening | Getty Images
Advice for Marriage
The entire family seems to be in tune with each other and fans can't help but wonder how they achieved such a loving marriage and family. Kyra revealed that they always put their relationship first saying:
"It's the foundation on which everything is built. Kids should know that your needs are important because if they think your happiness lies only in them, that's a lot of pressure on them."
Kevin, on the other hand, says his advice to a happy marriage is to never "listen to celebrities on advice on how to stay married."
Please fill in your e-mail so we can share with you our top stories!