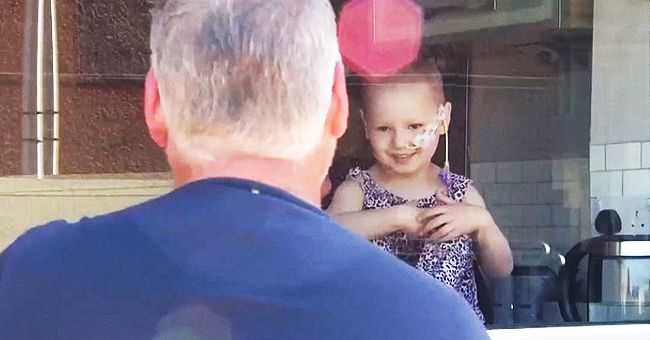 twitter.com/RexChapman
Little Girl with Cancer Reunites with Dad after Almost Two Months Apart Due to Lockdown
Because of the COVID-19 pandemic, the little girl who was undergoing cancer treatment was separated from her father. Recently, she got the chance to reunite with him after almost two months.
Mila Sneddon, 4, couldn't help but shed tears of joy when at last she got to embrace her father Scott for the first time in seven weeks, as reported by ITV.
As she underwent chemotherapy for her leukemia, Mila was intentionally kept away from her father. Since he was reporting to work every day, he posed a health risk to his daughter.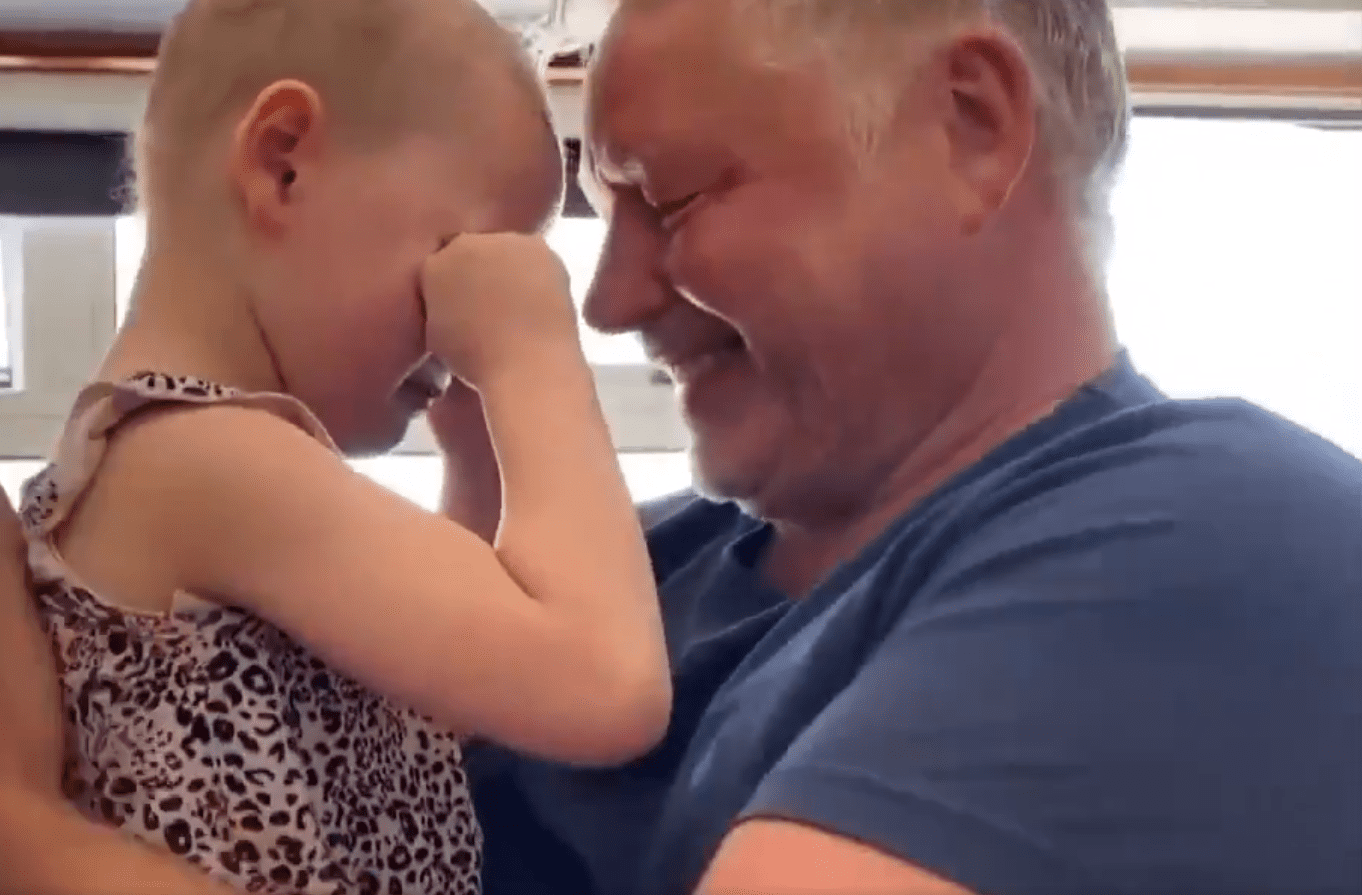 Mila Sneddon couldn't help but cry tears of joy recently when she finally got to hug her dad Scott for the first time in seven weeks. | Photo: Twitter/RexChapman
FINALLY REUNITED
Scott moved out of his family home in Scotland temporarily to keep his daughter safe. He just interacted with Mila through a window or door.
In any case, when Scott recently learned that he wouldn't continue working, all of that changed. He and his daughter finally reunited after quarantining himself for a while.
The little girl was being cared for by her mother Lynda, while Scott was away. Lynda would need to comfort Mila through tough moments of tears at times.
VISITING MILA
Mila appeared to briefly disregard her struggles when her father made daily visits to their home. Scott found out that he was being furloughed weeks into their separation.
The doting father then retreated into isolation. After the experts told him that he was cleared to return home, Scott showed up to visit Mila like usual.
The pair laughed and embraced. Mila then started to cry tears of joy.
TEARS OF JOY
He surprised the little girl by coming inside their home. He then asked Mila if he could hug her. Mila broke into an enormous grin.
She held out her arms and hopped into her father's arms. The pair laughed and embraced. Mila then started to cry tears of joy.
As reported by PEOPLE, there have been more than 3.7 million cases and at least 264,584 deaths associated with the novel coronavirus around the world.
Meanwhile, another little girl who has to stay away from her loved ones temporarily due to the novel coronavirus pandemic is Kira.
When Kira was a baby, her grandparents moved into the house across the street in her Nashville, Tennessee, neighborhood. Recently, Kira had begun staying away from them.
To cope with missing each other amid the COVID-19 outbreak, Kira and her grandfather Marvin began having dance-offs.
In a video posted by Kira's mom Sherrie Neely to Facebook, the pair are seen dancing to the Jackson Five song "ABC."
The video shows Kira and Marvin taking turns breaking out dance moves. They observe each other's performance from over the road.
Please fill in your e-mail so we can share with you our top stories!