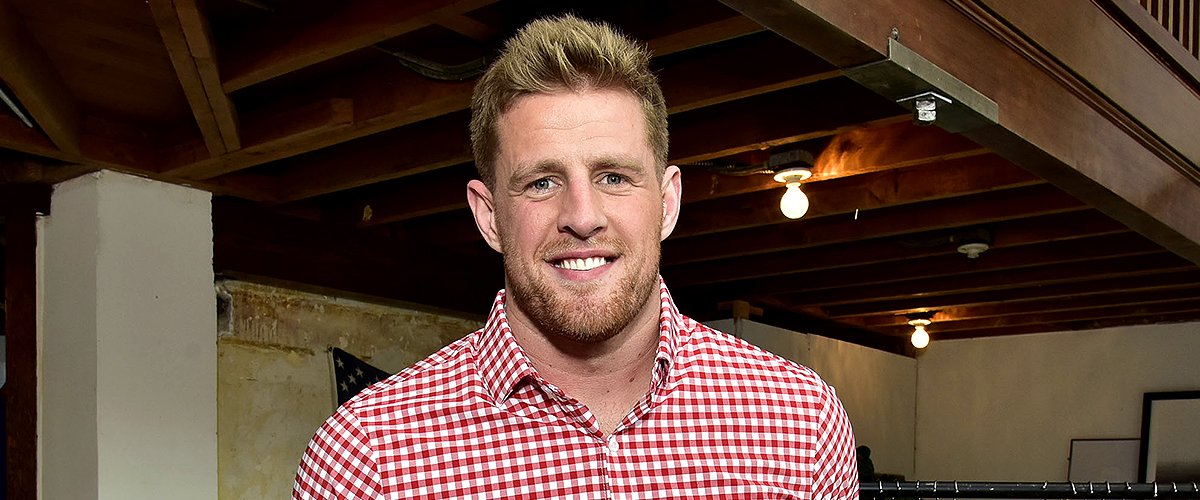 GettyImages
JJ Watt Got Married to Soccer Player Kealia Ohai — Meet the 'Ultimate Tag' Host's Family
JJ Watt, the Houston Texans defensive end star and host of Fox's upcoming obstacle course competition "Ultimate Tag," recently got married to his girlfriend of three years, Chicago Red Stars player Kealia Ohai.
Three-time NFL Defensive Player of the Year JJ Watt has received many accolades throughout his thirteen-year-long career in the NFL playing for the Houston Texans.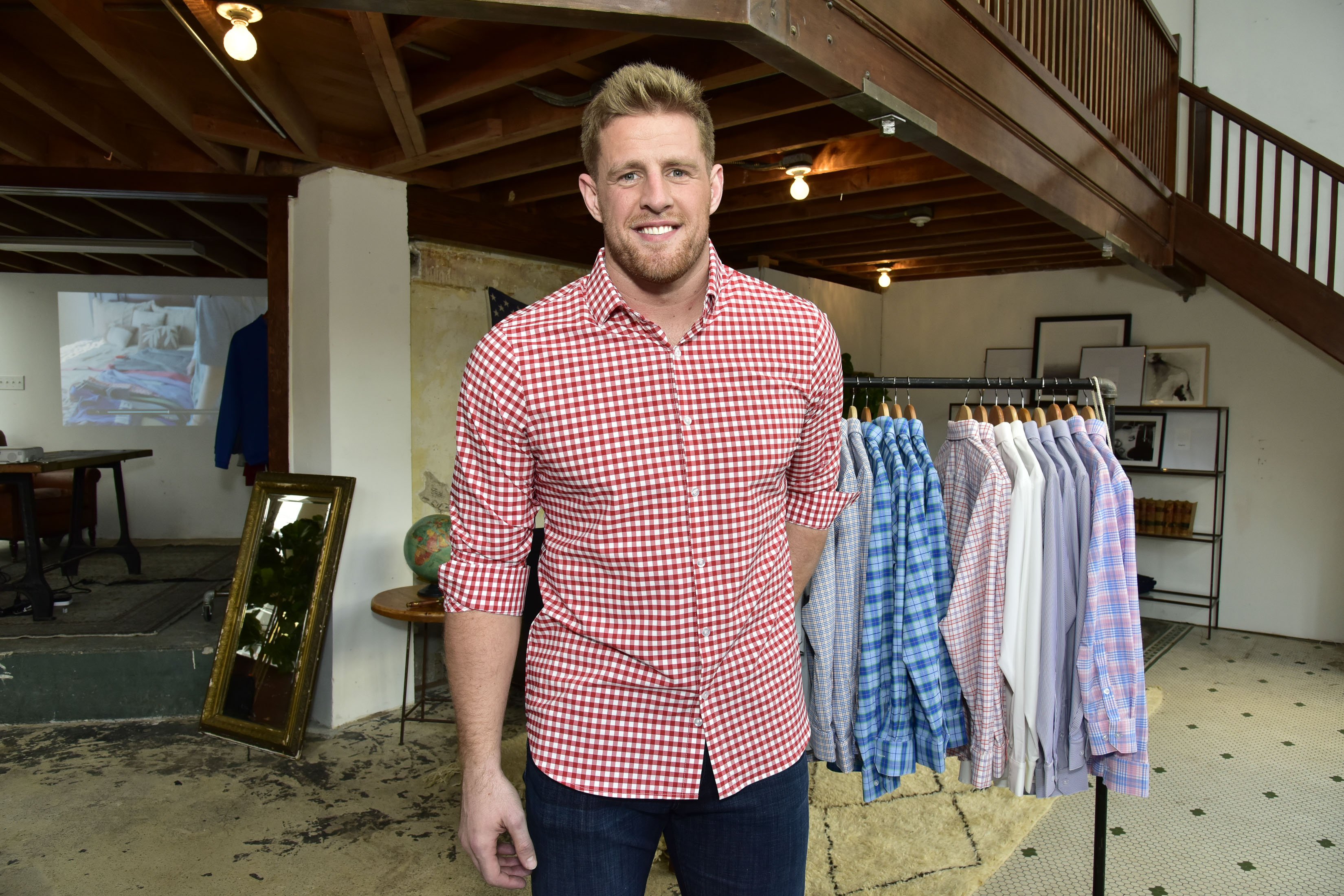 J.J. Watt attends the J.J. Watt At Mizzen+Main Pop-Up Shop In San Francisco on February 4, 2016 in San Francisco, California. | Photo: GettyImages
Still, for the handsome 31-year-old, the best day of his life "without question," was when he married his gorgeous bride, Kealia Ohai, in front of his family.
MEET JJ WATT'S GIRLFRIEND
Kealia Ohai was born in Draper, Utah, to Cindy and Ben Ohai, who named her after Kealia Beach on the island of Kauai in Hawaii. She's the third of four daughters.
After almost three years dating, Watt popped the question to Ohai in May 2019.
Ohai played soccer at Alta High School in 2006 and led the team to win four consecutive state soccer championships before graduating in 2010 and enrolling at the University of North Carolina to play with the Tar Heels.
She led the team to win an NCAA title in 2012, and that same year, she scored the winning goal that led the US under-20 Women's National Team to defeat Germany at the 2012 FIFA Under-20 World Cup.
Ohai was the Houston Dash's second pick in the NWSL College Draft in 2014, and after two years, she earned the captain title.
That same year, she was named in the 2016 NWSL Best XI, and in 2017, Ohai tore her anterior cruciate ligament and was forced to miss most of the season. She returned to the field in 2018.
A curious fact about Ohai is that she's been blind from her right eye since childhood. However, the fact that she has a hard time tracking balls over her right shoulder hasn't stopped her from becoming a successful player. As she said:
"My depth perception is pretty off. A lot of people would say they don't like to drive with me at nighttime because at night it's pretty bad."
Earlier this year, Ohai was traded to the Chicago Red Stars after six years with the Houston Dash.
She thanked the organization and fans with a video posted to Twitter and explained that to become the best player she can be, she needed a new environment.
JJ WATT AND OHAI'S RELATIONSHIP
Watt and Ohai started dating in 2016, although they kept their relationship away from the spotlight and media scrutiny in the beginning.
The pair met through Brian Cushing, Watt's former teammate, who is married to Ohai's older sister, Megan. Rumors about Watt and Ohai's relationship first started in early 2016, but neither confirmed or denied it.
However, Watt found a subtle way of sending a message by wearing Ohai's jersey's number in a press conference. Later, it was Ohai who confirmed the relationship while talking on the "2 Up Front" podcast.
"I've known J.J. for a really long time, and we've always been great friends," Ohai said, adding how proud she was of her boyfriend, who had undergone a second back surgery at the time:
"I'm really proud of him for everything he's been going through, but it's been pretty crazy with all the rumors."
Watt, on the other hand, said Ohai stayed by his side while he recovered from the surgery, even though their relationship was still relatively new, and she owed him nothing.
"She was right there for whatever I needed," Watt recalled. "You get to know each other through something like that."
And since they're both athletes, of course, the happy couple has a competitive side. "We're very competitive," Watt told People. "Very, very competitive, and we like to work out together."
For Ohai, it was also important to point out that since they're both in the sports industry, they understand the strain that comes from not having a 9-to-5 job.
WATT AND OHAI'S ENGAGEMENT & WEDDING
After almost three years dating, Watt popped the question to Ohai in May 2019 during a trip to the Bahamas.
As the now 28-year-old soccer star revealed during a press conference, Watt planed the whole thing and took her to the pier on one of the islands they were staying. During the sunset, he got down on one knee while a drone recorded the moment.
Watt later shared the good news on Twitter by posting four pics of the romantic proposal, stating he's a very lucky guy because "she said yes."
Ohai said at the time that they still didn't have a date for the wedding and were in no rush to get it done either, explaining that their busy schedules would overlap and make the ceremony difficult to plan.
Then, in February 2020, the pair married in a private ceremony in the Bahamas surrounded by their respective families, including Watt's brothers Derek and TJ, and his lovely grandmother.
THE "ULTIMATE TAG"
As Watt and his new bride stay at home during the COVID-19 quarantine, fans will get to see Watt and his brothers Derek and TJ on the upcoming Fox's show competition "Ultimate Tag."
The show, which was recorded before the imposed social distancing took place, puts "professional taggers," including parkour athletes and stunt doubles, against amateurs in a series of challenges while the Watt brothers act as commentators.
Watt is the most experienced of the three siblings after hosting "Saturday Night Live" in February, and he said it was fun getting to share the experience with his brothers and watching them come into their own hosting style at the end.
"There's nobody else I would rather do it with, that's for sure," he told Variety. "We got to go through the struggles together. We got to experience the successes of it together and we got to kind of rip each other give each other a hard time throughout the whole process."
Please fill in your e-mail so we can share with you our top stories!