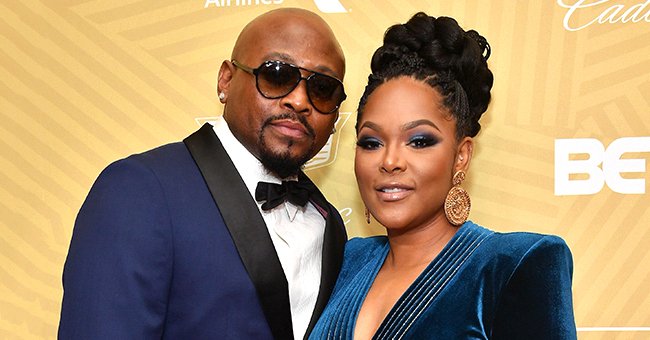 Getty Images
Omar Epps of 'Love & Basketball' Honors His Wife Keisha and Mom Bonnie on Mother's Day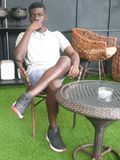 The entire country was in the Mother's Day spirit yesterday, celebrating mothers for the incredible work they do. Omar Epps, the prominent African-American actor, got in on the celebrations as well.
Omar posted pictures of his mother and wife on Instagram yesterday, expressing his love and appreciation for what they do.
In the first picture, he shared a bit of a throwback picture with his mother, Bonnie Maria Epps. As part of the caption, he called his mother his foundation, explaining that he loves her immeasurably.
Actor Omar Epps at the red carpet of the premiere of "Almost Christmas in November 2016. | Photo: Getty Images
The actor is very sensitive to the challenges of parenting, as he has outlined in his book, "From Fatherless to Fatherhood." He showed that sensitivity in his message to his mother, as he thanked her for her knowledge, kind spirit, and infectious smile.
As for the second picture, the actor and writer appreciated his wife, Keisha. The couple has two children – so, Keisha deserves some Mothers' Day love too. Omar was sure to do just that, captioning the picture:
"Happy Mother's Day to my rock and pillar. You are simply an amazing soul. My angel. I gotchu FOREVER baby!...My angel forever and always!! ❤️❤️❤️ You already know!"
Apart from his acting skills, Omar has endeared himself to many through his devotion to his family.
In his book, the actor explained how it felt to grow up without a father. While it was challenging, he confirmed that this experience gave him the drive to be a better man and father to those he loves.
He once explained that he and Keisha had taken the prospect of a breakup off the table.
Of course, the actor also credits a lot of the man he is to the influence of his mother. As he explained in an interview, he had a hard time growing up and finding his footing in Hollywood.
However, his mother helped him significantly too. On whether she kept him strong, he said emphatically:
"Oh, that's one thousand percent my mom. Like my mom, she's the real superhero. She's just incredible. She's a force of nature. My mom instilled a sense of self-worth in me at a very early age."
All of these influences have worked pretty well, and Omar has enjoyed a blissful marriage. Omar and Keisha have been married for over a decade now.
While there have been arguments, he once explained that he and Keisha had taken the prospect of a breakup off the table.
As he pointed out, knowing that they can't possibly break up changes everything for them. This includes how they argue and approach challenges. Still, they do have a lot of love for each other.
Please fill in your e-mail so we can share with you our top stories!