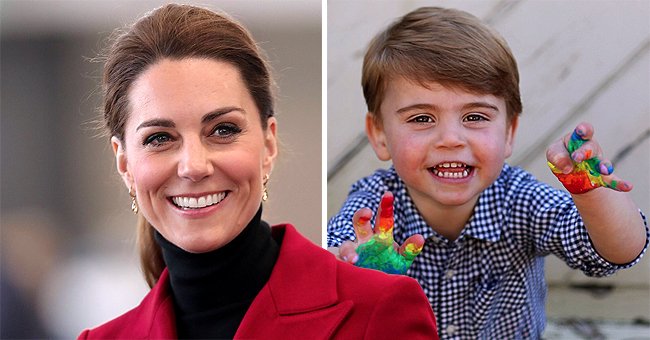 Getty Images
Duchess Kate Shares Funny Behind-The-Scenes Details about Prince Louis' Colorful B-Day Pics

Kate Middleton gave fans insight into just how messy things got during her photoshoot for Prince Louis. The tot isn't the only one who likes color.
This year, the Duchess of Cambridge stuck to her duties as a photographer as Prince Louis turned two years old. The young boy had fun ahead of his big day.
For the shoot, Kate Middleton made things colorful with some finger painting. The 38-year-old took to Instagram to give her followers a sneak peek before talking on TV about what happened.
MOTHER & SON GET COLORFUL
"Instagram vs. Reality," Middleton captioned the two-slide post showing Louis with just his hands painted in the first one, and his face also covered in color in the second.
Little did we know, Middleton herself got dirty during the handprint art project. Speaking to "This Mornings" Phillip Schofield and Holly Willoughby, she admitted to the mess.
"I should've taken a photograph of what I looked like after as well!" said the mother-of-three. "Luckily, that wasn't documented, but I was pretty much, I looked like Louis at the end of those."
YOUNG PRINCE TO DO MORE
At the time, Middleton was promoting her latest photography project, "Hold Still," which focuses on getting snaps of extraordinary happenings in the UK during the pandemic.
As for the young Prince, by reaching another landmark, he'll reportedly be participating in more traditions in the household. One insider told Us Weekly that Louis will now engage in playdates and baking.
"He's had lots of practice and loves to join in when the family makes supper," the insider told the outlet. Older siblings Charlotte, five, and George, six, have long reached that stage.
It won't be the first thing Louis and his siblings share. The two-year-old is a brunette like his older sister but has cheeks just like his big brother. His personality, however, is ultimately his own.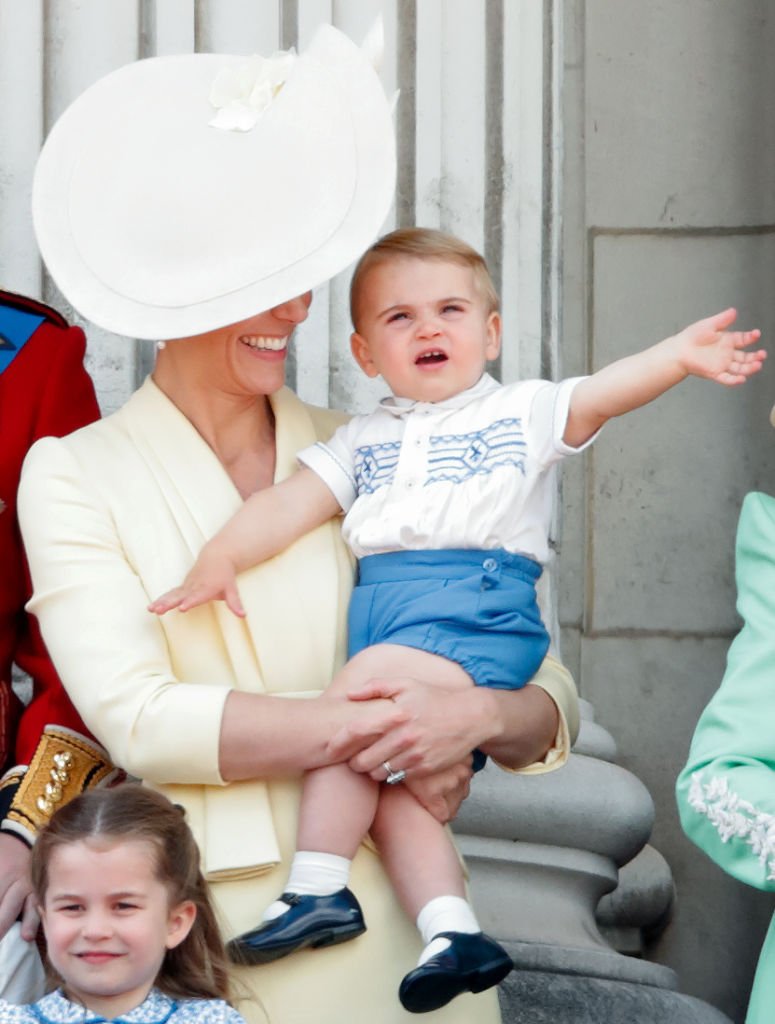 Duchess of Cambridge and Prince Louis of Cambridge watch a flypast from the balcony of Buckingham Palace during Trooping The Colour on June 8, 2019, in London, England. | Source: Getty Images.
LOUIS LOOKS JUST LIKE MOM
Between his parents, the tot's features are reportedly often compared to his mom's. One supposed friend told People that Middleton loves the comparison.
The source added that the Duchess sometimes jokes about how Louis is the only one who resembles her between her kids. If that's the case, a rainbow-themed comparison certainly would have been interesting.
LOUIS' BIRTHDAY SHOOT
In the photos shared for his birthday, Louis wore a checkered blue and white button-down shirt as he smiled for the camera. We see his hand portrait in another slide of the post.
The third and four photos feature the tot again showing off his rainbow-colored hands. Although his birthday was a bit smaller than expected this year, we're sure Louis had a ball of a time.
Please fill in your e-mail so we can share with you our top stories!