CNN's Don Lemon and Fiancé Tim Malone Enjoy Snowy Day with Their Dogs in a Cute Photo
Amid the ongoing quarantine, Don Lemon is spending time with his fiance, Tim Malone, and their cute dogs. The lovely couple looked happy to be together!
In a recent Instagram post, television journalist Don Lemon was pictured in the snow with his fiance, Tim Malone, and their three little dogs.
The adorable photo featured a smiling Don wearing a blue beanie and a brown sweatshirt. While he took the selfie with one hand, he held a furry black dog on the other hand.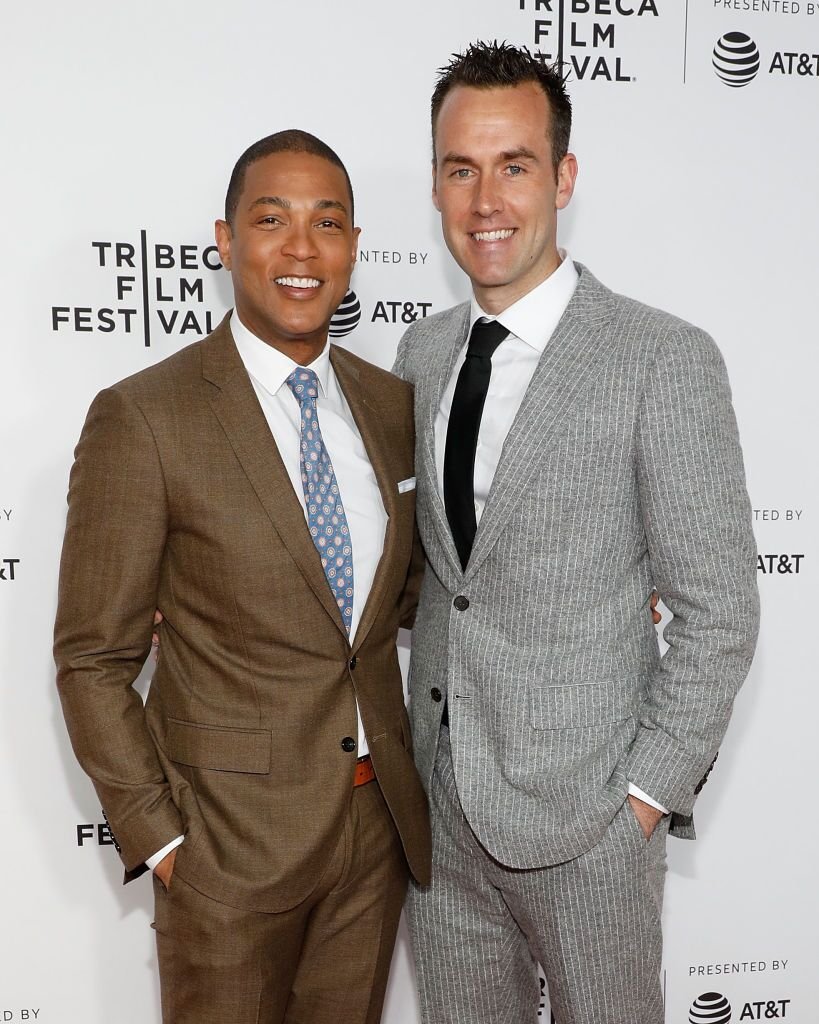 Standing right behind Lemon was Malone, who matched a blue beanie with a blue sweatshirt while holding their other two adorable dogs in his hands.
The post also featured a short clip of the two lovers discussing the early presence of snow in May. Malone also went on to express his surprise in the caption which read:
"How is it snowing in May."
Shortly after sharing the post, fans took to the comment section where they gushed about their love for the couple.
One user wrote: "I love you guys together," while another wrote: "Idk, but those smiles can make me forget. So cute!!" Some other followers expressed their surprise over the snow; many others showed love for the picture.
Lemon brought his fiance, Malone, on camera, and the adorable couple shared a kiss on live TV.
Lemon and Malone got engaged back in 2019 after dating for a few years. The CNN anchor announced via an Instagram photo that showed off their rings.
While speaking on his engagement, Don explained that he grew up believing he would never be legally married. He further said:
"So for me, this is doubly thrilling and just a wee bit terrifying. Guess I have to start thinking about children. Talk about a late bloomer."
While Tim is not in the public eye like his fiance, the 36-year-old has a successful career. He currently works as a real estate agent for the "Corcoran Group," where he closes deals worth millions of dollars.
Before getting into the real estate business, Malone had formerly worked in the media and advertising industry, just like his fiance. While he tries to maintain a low profile, Tim's relationship with Lemon remains in the spotlight.
During CNN's 2018 New Year's Eve broadcast, Lemon brought his Malone on camera, where the adorable couple shared a kiss on live TV.