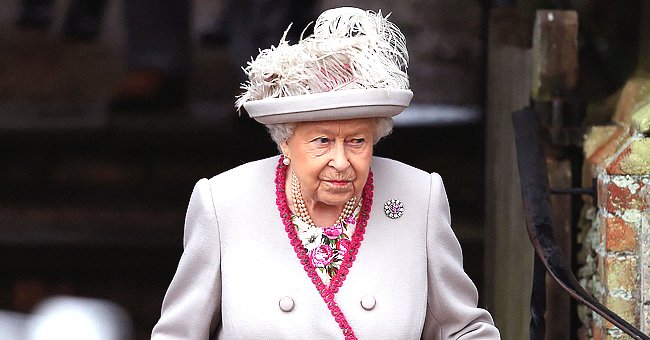 Getty Images
The Sun: Queen Elizabeth May Reportedly Be Unsafe in Public for Years Due to COVID-19 Pandemic

The restrictions put in place to curb the spread of the novel coronavirus pandemic may mean that Queen Elizabeth may never be able to return to her regular public duties for years.
Queen Elizabeth, 94, has been in lockdown with her husband, Prince Phillip, 98, in Windsor Castle, since March 19. That situation could remain for many years due to the restrictions put in place to safeguard her from contracting the deadly virus.
Courtiers are well underway in their plans to keep the Queen indoors until at least after the summer. If that happens, it will mark the longest time that Queen Elizabeth has been absent from her duties since her crowning.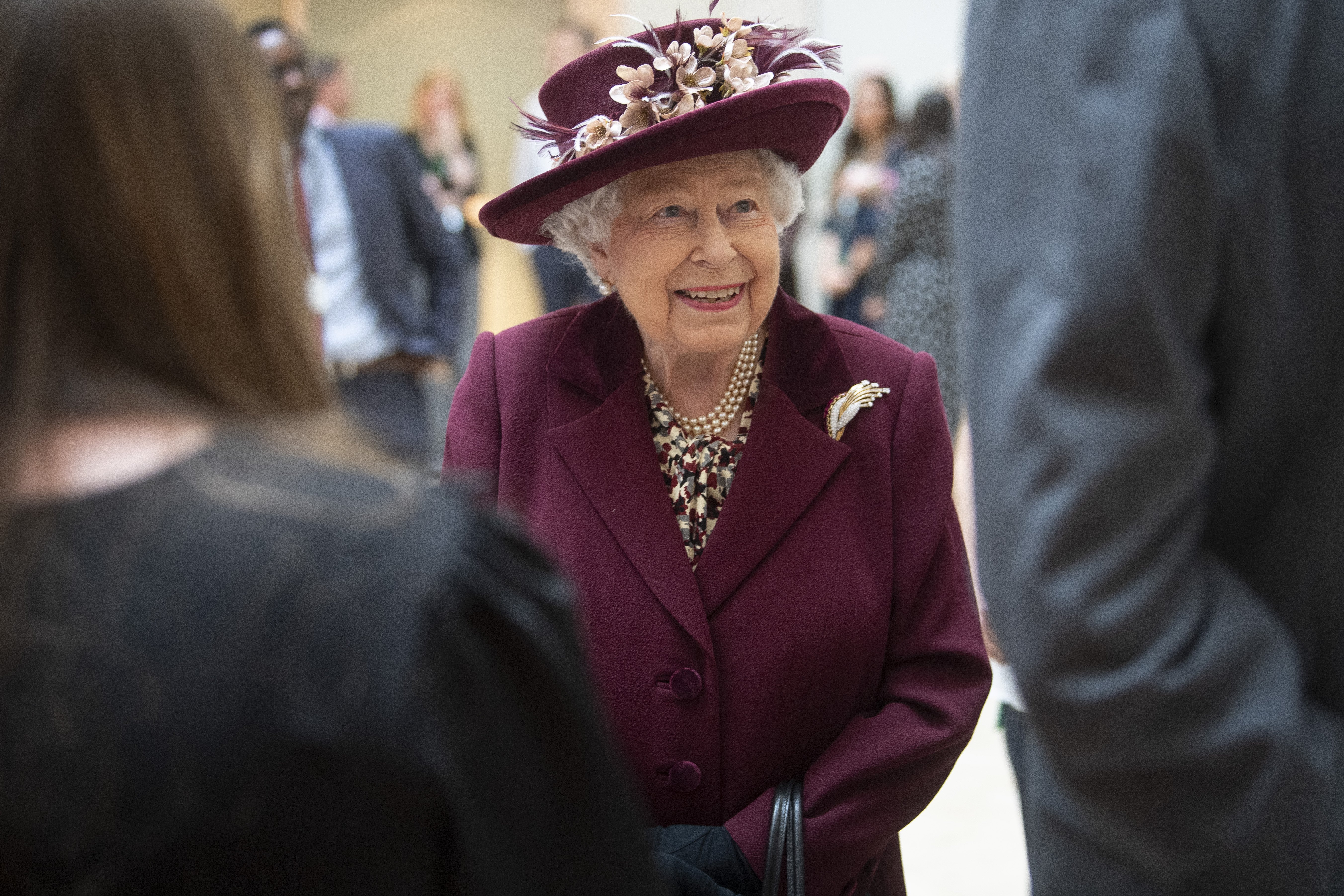 Queen Elizabeth II talks with MI5 officers during a visit to the headquarters of MI5 at Thames House on February 25, 2020. | Photo: Getty Images
The Queen is eager to keep working even amid the pandemic. Still, she would not go against any official advice or measures put in place to protect people in her age category, who are more vulnerable to the disease.
She, however, continues to receive parliamentary updates via her red boxes. The Queen also holds regular weekly calls with Prime Minister Boris Johnson.
With courtiers even preparing for a more extended absence for the Queen amid the vpandemic, Andrew Morton, a royal biographer, said that British citizens might likely only get to see the Queen on television or video links.
The Queen has been making such addresses, stirring up the minds of her countrymen in the face of the pandemic. 66-year-old Morton said that he saw no way by which the Queen could resume her usual job.
Queen Elizabeth would want to be seen as being responsible in her actions to Britain.
He said that COVID-19 wasn't going away soon, and would be around for some months, probably years, thus making it risky for the monarch to start seeing people, which she has always loved to do.
Morton added that if the Queen caught the virus, it could be fatal, putting her husband at risk. Commenting on the Queen's last speech last Friday, Morton said:
"The Queen's address on Friday was inspirational because ...she lifted spirits because she has authority from her lifetime of experiences."
Several engagements of the Queen have been canceled amid the pandemic, including the Royal Windsor Horse Show, and the May 29 wedding of her granddaughter, Princess Beatrice.
Queen Elizabeth was scheduled to return to Buckingham Palace in May, which is the usual thing but would now remain with her husband indefinitely.
A Royal Palace source told The Times that the Queen would adhere to all measures and take the appropriate advice and that there are discussions about what could and couldn't be done in October.
The source added that though not many engagements have been canceled, nothing was coming into the Queen's diary at the moment.
The source also said that if any advice in the coming months said that the Queen was safe to return to London, that she would do so, but that until then, she would want to be seen as being responsible in her actions to Britain.
Please fill in your e-mail so we can share with you our top stories!