Da Brat Surprises Fiancée Jesseca Dupart with Romantic Mother's Day Date in a Tent (Video)
American rapper Da Brat shared a new video on her Instagram page to celebrate her fiancée, Jessica Dupart, on Mother's Day. 
Rapper Da Brat brought her creative best to the fore in celebrating Mother's Day with her fiancée, Jessica Dupart. The rapper shared the adorable video with her fans on Instagram. 
The video began with the camera focused on Dupart, who was wearing a white robe. Da Brat was behind the scenes and leading her lover to a surprise picnic she had set up for them.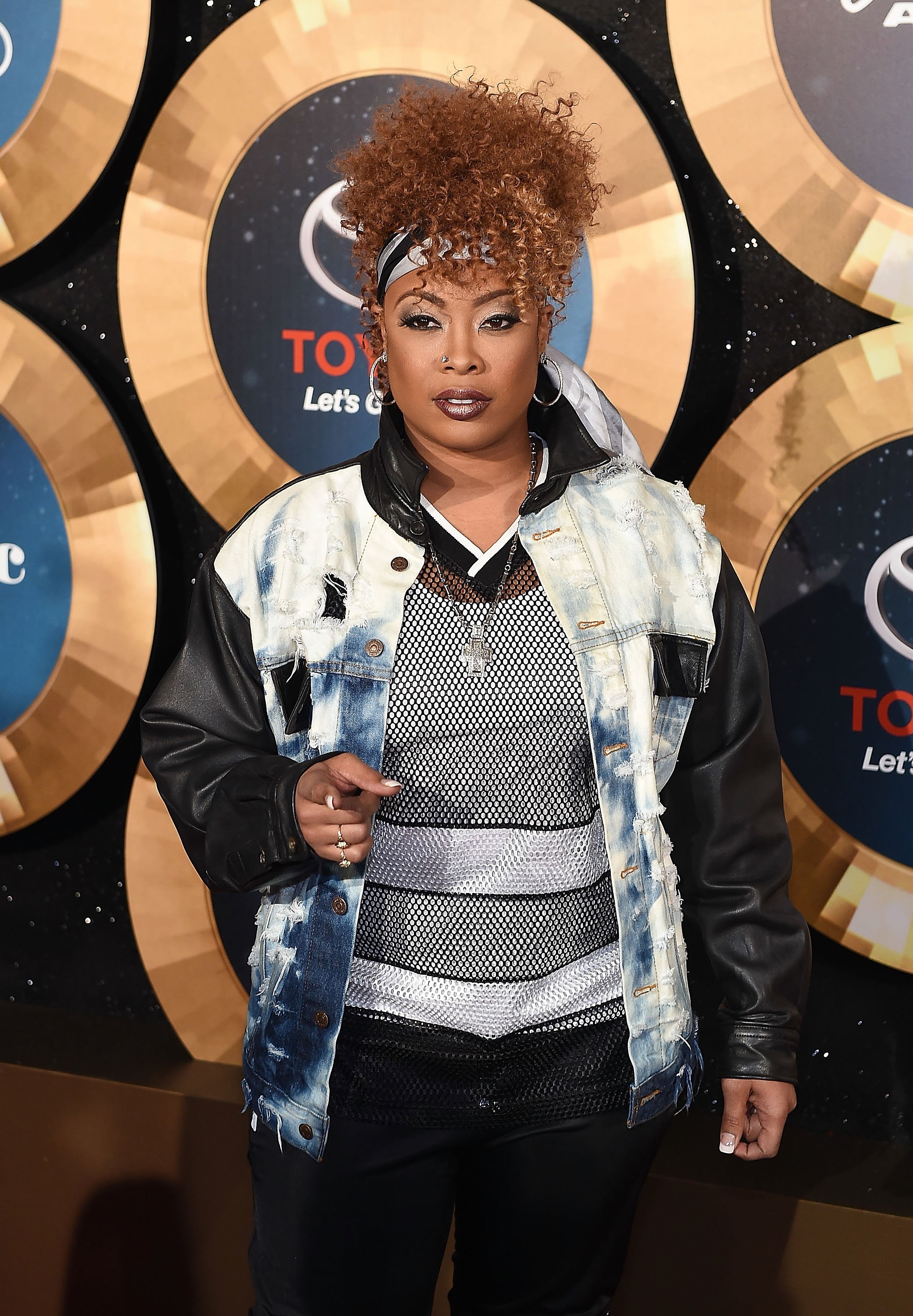 When they got to the destination, Da Brat ushered her lover into a bed with red flowers on it, along with other beautiful decorations. Dupart was surprised and wondered how her fiancée was able to bring the bed outside. 
Among other things, there was a balloon unicorn, a television, a lunchbox, and television, with Da Brat saying that they were going to have lunch outside. In her caption to the post, the rapper wrote: 
"What do u get someone who has EVERYTHING already? You get creative." 
It hasn't been long since Da Brat opened up about her sexuality and her relationship with Dupart, who is the CEO of Kaleidoscope Hair Products. 
The rapper spoke about her decision to go public with the relationship, noting that she did it because she found someone who loved her in a way she has never felt before, and was ready to face the world's scrutiny with her.
The entrepreneur also shared a video of when she gifted her fiancé a Bentley for her birthday. 
Another reason Da Brat gave for going public was that she was more comfortable about her sexuality than she was in the past. 
While on the "Rickey Smiling Morning Show," the rapper said that she had to say a little about her relationship since everybody was talking about it, before adding:
"I've been talked about for way over 20 years or more so I'm kind of conditioned for it..." 
She also said that she stayed silent most times and allowed people to speculate on her life. The rapper further said that she didn't reveal details of her sexuality in the 90s when she first made waves because it wasn't embraced then. 
Before the rapper went public about her relationship with Dupart, rumors were going about that they were an item. They were spotted holding hands at several events, but none of them commented on the relationship. 
That was until Dupart shared a picture of herself, and Da Brat hugged up. She captioned the post, "Yep." The entrepreneur also shared a video of when she gifted her fiancé a Bentley for her birthday. 
In the caption to the video, she described Brat as her better half and her forever. Another post followed, where the rapper shared a video of the Bentley and expressed her love and gratitude to Dupart.