Tallulah Willis & Demi Moore's Strained Relationship: 'I Didn't Talk to My Mom for Almost 3 Yrs'
The relationship between mothers and daughters can be complex, even more so when the mom in question is a mega-celebrity like movie star Demi Moore.
Tallulah Willis opened up about her difficulties in dealing with her mother Demi Moore on Jada Pinkett Smith's talk show, "Red Table Talk."
Joining her around the famous round table were her mother, her older sister Rumer, and, of course, Pinkett Smith, her daughter Willow Smith and her mother Adrienne Banfield-Jones.
For years, Tallulah revealed, she was intimidated by her mother's overwhelming personality and by her iron strength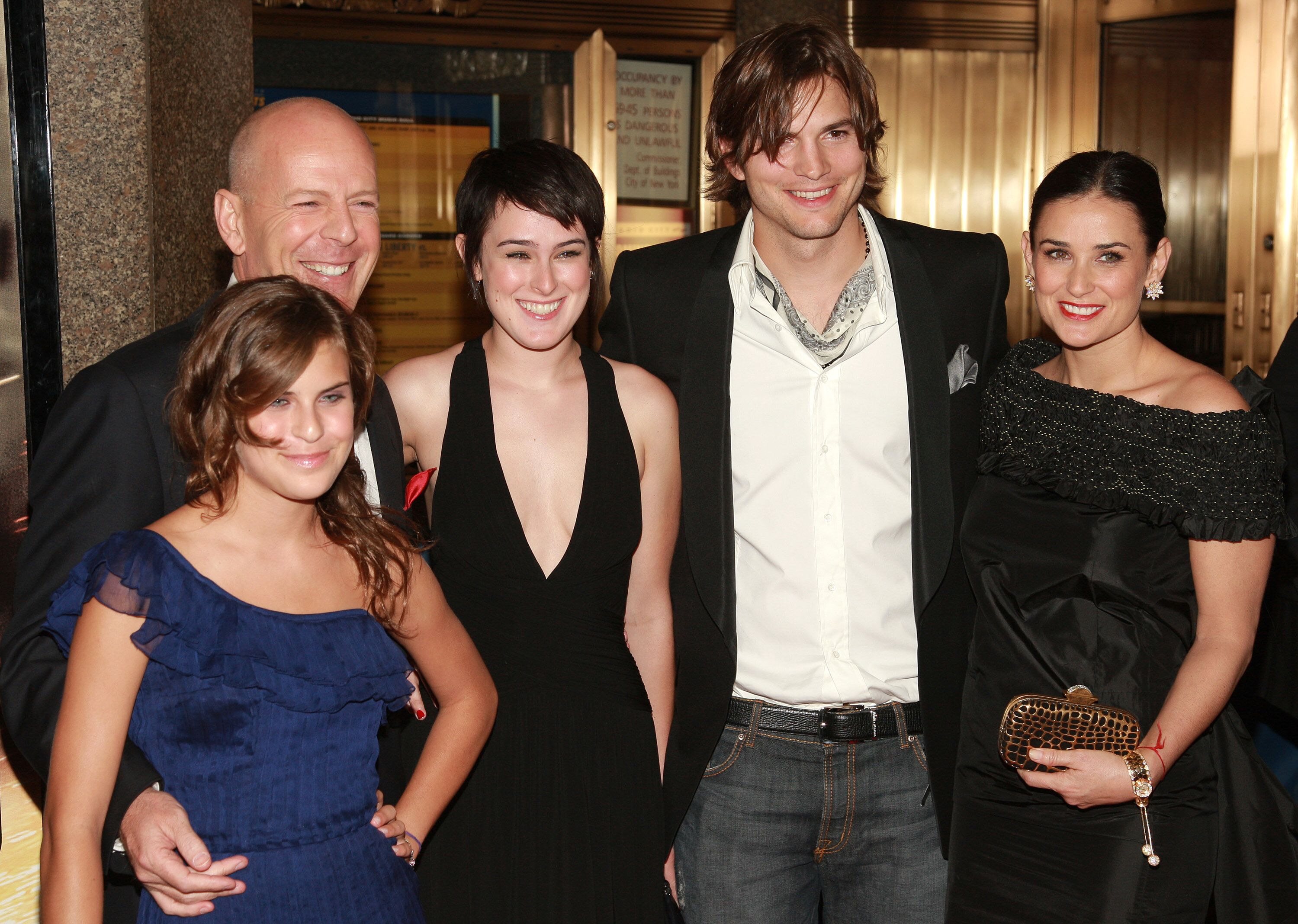 MOTHERS & DAUGHTERS
Today, Demi and Tallulah are reconciled and quarantined together, along with dad Bruce Willis and the rest of the family, in the "Spirit" actress' home in Sun Valley, Idaho.
This is a far cry from their previous estrangement, during which Tallulah, Demi's youngest daughter went three years without speaking to her mother.
 A SHARED ADDICTION
Tallulah, who along with her sister Rumer had lived through the nightmare of Demi's dependence on alcohol throughout her childhood, revealed:
"It's like the sun went down and like, a monster came. I remember there's just the anxiety that would come up in my body when I could sense that her eyes were shutting a little bit more, the way she was speaking."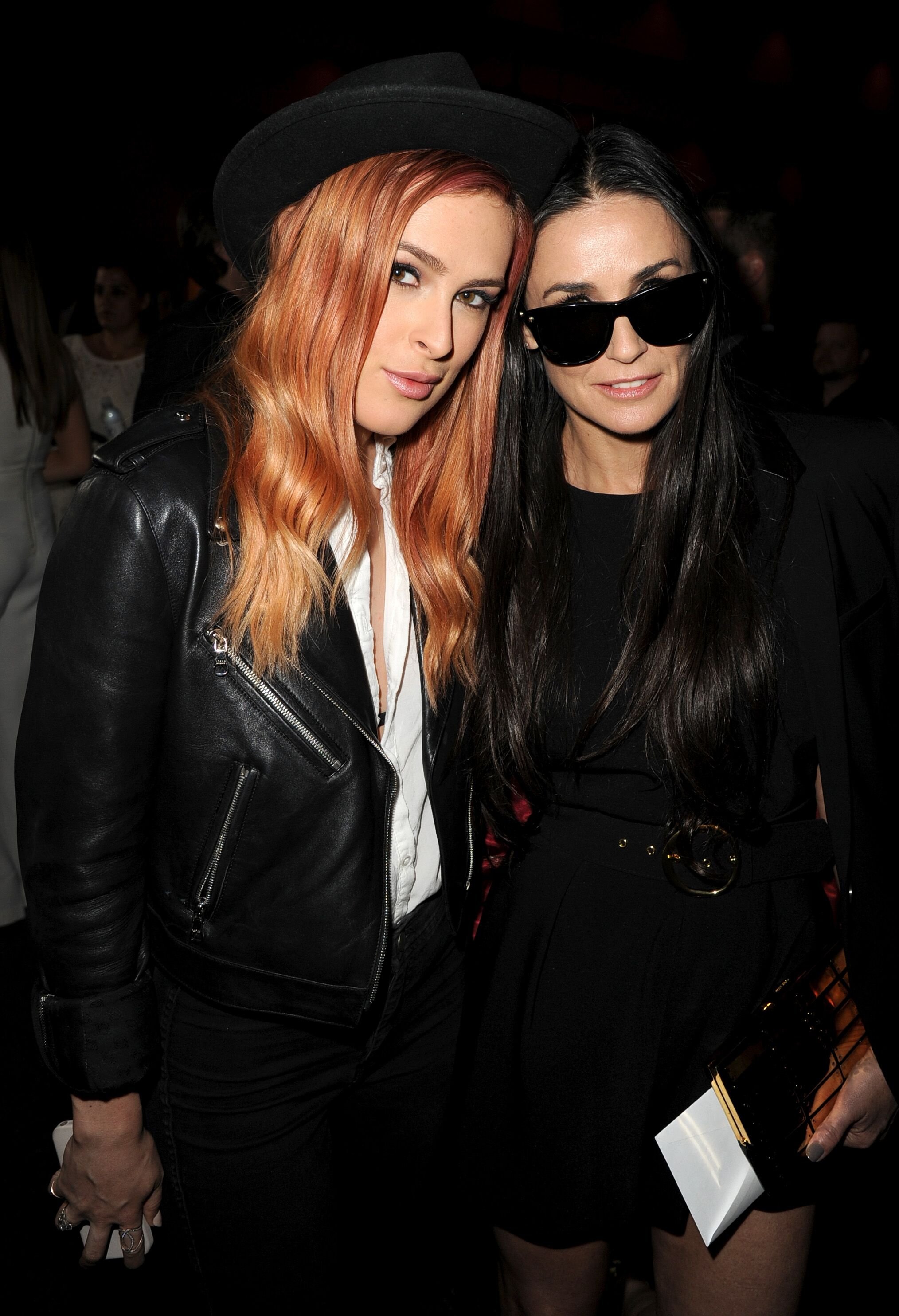 Then in her teens, Tallulah found herself fighting the same problem. At 14, Tallulah was drinking heavily, and at 15 she nearly died alcohol poisoning. Her sister Rumer convinced her to go to Demi for help, who had since then recovered from her dependency.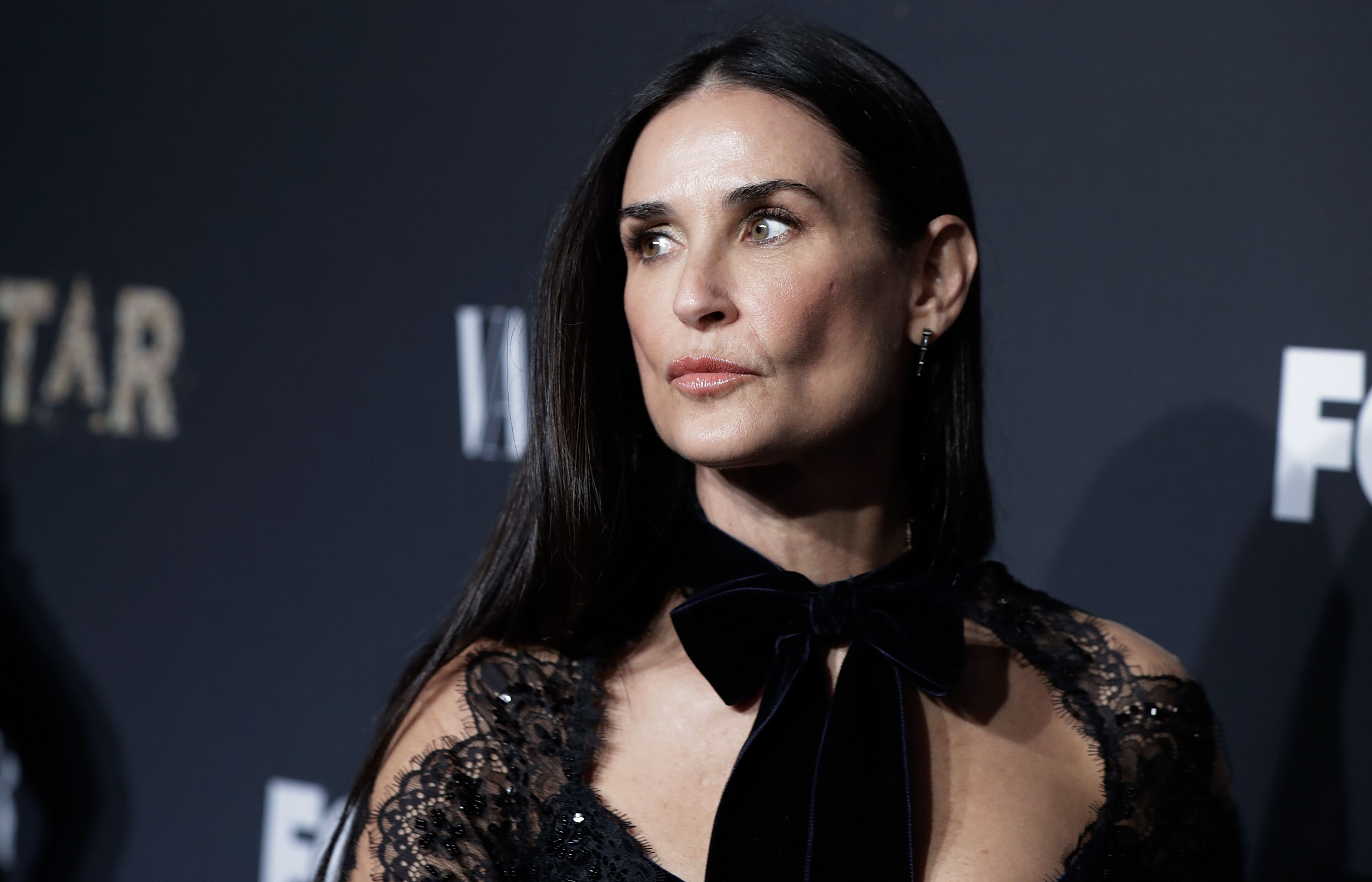 BROUGHT TOGETHER BY A BOOK
For years, Tallulah revealed, she was intimidated by her mother's overwhelming personality and by her iron strength. She said: 
"I don't think my mom was raised, she was forged. You know, like, she was made. And the strength that comes from that is intimidating, and it's scary."
Then in September 2019, Demi released her memoirs, "Inside Out," and reading the book gave Tallulah much needed insight into the vulnerable woman behind the mask of the movie icon. Tallulah said:
"I felt like my mom made a choice to hold back certain things, like sharing about her past, and I think it always made me feel very far away from her."
AN INVALUABLE INSIGHT
But the release of "Inside Out," a #1 New York Times bestseller, changed all that for Tallulah. For the first time, she felt she could understand her mother, her struggles, and the source of her indomitable -- and intimidating -- strength. That resulted in unrealistic expectations of herself as a kind of superwoman, Demi revealed:
"You guys created a standard for me of your expectation that was also greater than what you would put on anybody else? Like, my room for error was very little."
TRAUMA AT 15
The truth was that Demi was a deeply troubled woman who had been handed over to a man who paid her alcoholic mother $500 at the age of 15. Jada revealed that her own mother Adrienne had also had dependency issues and has been sober for many years.
Jada called on the women to break the cycle and the codependency, which she knows is present in her own life., through her relationship with her own mother who is a recovered addict. Jada has seen the effects of codependency in her own life, and in her daughters.
The Willis girls admitted to an inheritance of profound insecurity, insecurity they acquired from Demi. That same insecurity was hidden and denied by that iron-hard will that would lead Demi to international superstardom.
A TIME OF PAIN
Demi's memoir admitted in her book that at 50 she found herself completely alone, divorced from her second husband Ashton Kutcher, and estranged from her daughters and her life-long friend, ex-husband Bruce Willis. At the time of her second marriage, Demi's obsession with having another baby had her daughters feeling like they weren't "enough."
The marriage to Kutcher would open the door to her relapse into alcohol abuse after Demi had a miscarriage at 6 months. Demi started drinking socially, which quickly degenerated. The actress equates her relationship to Kutcher as being part of an addictive cycle, and once it was over, she was devastated.
RECOVERY 
After an overdose at the time of her divorce in 2013, her daughters came to her and took her to rehab. It saved her life and today, at 57, Demi is once again sober.
Demi is reconciled with her daughters, and once again close to her ex-husband Bruce Willis. The Moore-Willis women are united in their strength and their love for each other and supporting each other in their sobriety.