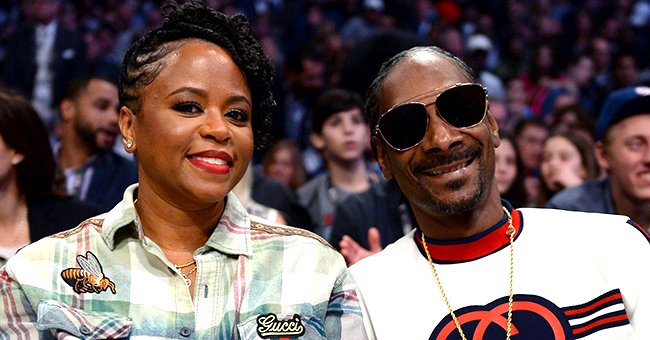 Getty Images
Snoop Dogg's Jokes She Can't Give Relationship Advice after Husband's Recent Cheating Scandal

Snoop Dogg's wife Shante Broadus asks her Instagram followers not to seek relationship advice from her after her husband's recent cheating allegations.
Snoop Dogg and Shante Broadus have been together for decades now, but their relationship is filled with ups and downs that they continue to see through together. The most recent challenge they had to face is Snoop's cheating scandal after a woman named Celina Powell claimed they had an affair.
While the couple never acknowledged the affair, Snoop has been posting messages of appreciation for his wife on Instagram since the rumors went public. Now, it was Shante's turn to speak up with a cryptic message.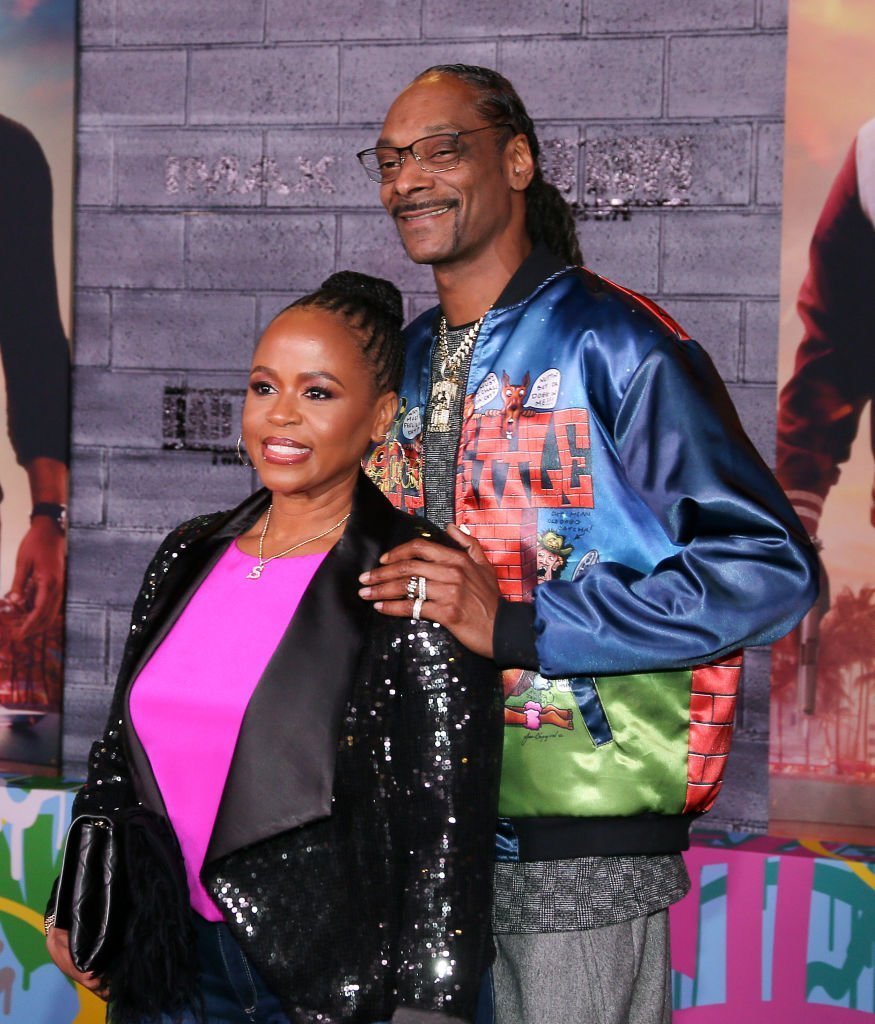 Shante Taylor and Snoop Dogg attend the World Premiere of "Bad Boys for Life" at TCL Chinese Theatre on January 14, 2020 in Hollywood, California. | Photo: Getty Images/GlobalImagesUkraine
SHANTE'S CRYPTIC MESSAGE
Adding two laughing emojis to the caption, she asked fans not to ask her for relationship advice as she took her partner back "81 times." Although it was a meme, it seems she resonated with it quite well.
After getting married in 1997, they were about to get divorced in 2004 due to Snoop's infidelity and his pimping.
Her daughter, Princess Broadus, shared her mom's post on her own Instagram, adding a comment that read "or more [than] that" which seems to hint that the post was indeed referring to personal experience.
THROUGH UPS AND DOWNS
After getting married in 1997, they were about to get divorced in 2004 due to Snoop's infidelity and his pimping. However, this eventually did not push through and they renewed their vows four years later.
The rapper credits his wife for being strong through it all, eventually giving him another chance. He decided to give it all up, and when he was working on himself, Shante was right there by his side.
THANKING HIS WIFE
Recently, Snoop shared an adorable picture of them beside each other paired with a sweet caption to thank her for her loyalty and to show appreciation for all that she's done for their family.
"Thanks [for] the kids, loyalty, stability, [and] the ability to deal with me on my worst days. [You] are appreciated."
CHOOSING TO STAY TOGETHER
In the past couple of months, Snoop has been posting more about his wife to prove that no amount of allegations will stop them from being the power couple that they are. After all, they've pledged to one another that regardless of what happens, they're in it for the long run.
"So, it works out. We're older now and I know that he's not going anywhere, I'm not going anywhere. We're here."
Given that their current set up works, Shante is not about to let go of their marriage quite easily, and that's something she's promised to do for decades.
Please fill in your e-mail so we can share with you our top stories!