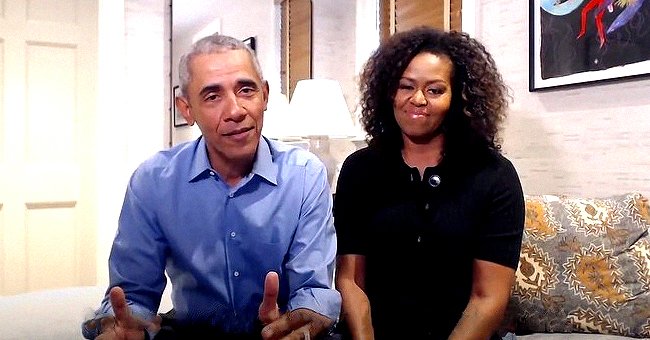 Instagram/michelleobama
Barack and Michelle Obama Crash Town Hall Meeting via Zoom and Deliver Hopeful Message to Youth
Zooming in on the importance of the youth, Barack and Michelle Obama crashed a Chicago town hall meeting with a special message, but that is not all the former presidential couple has in store for the country's younger generation.
On Tuesday, Michelle Obama shared the special message they had for today's youth when she and Barack crashed in on a remote Zoom Chicago town hall meeting.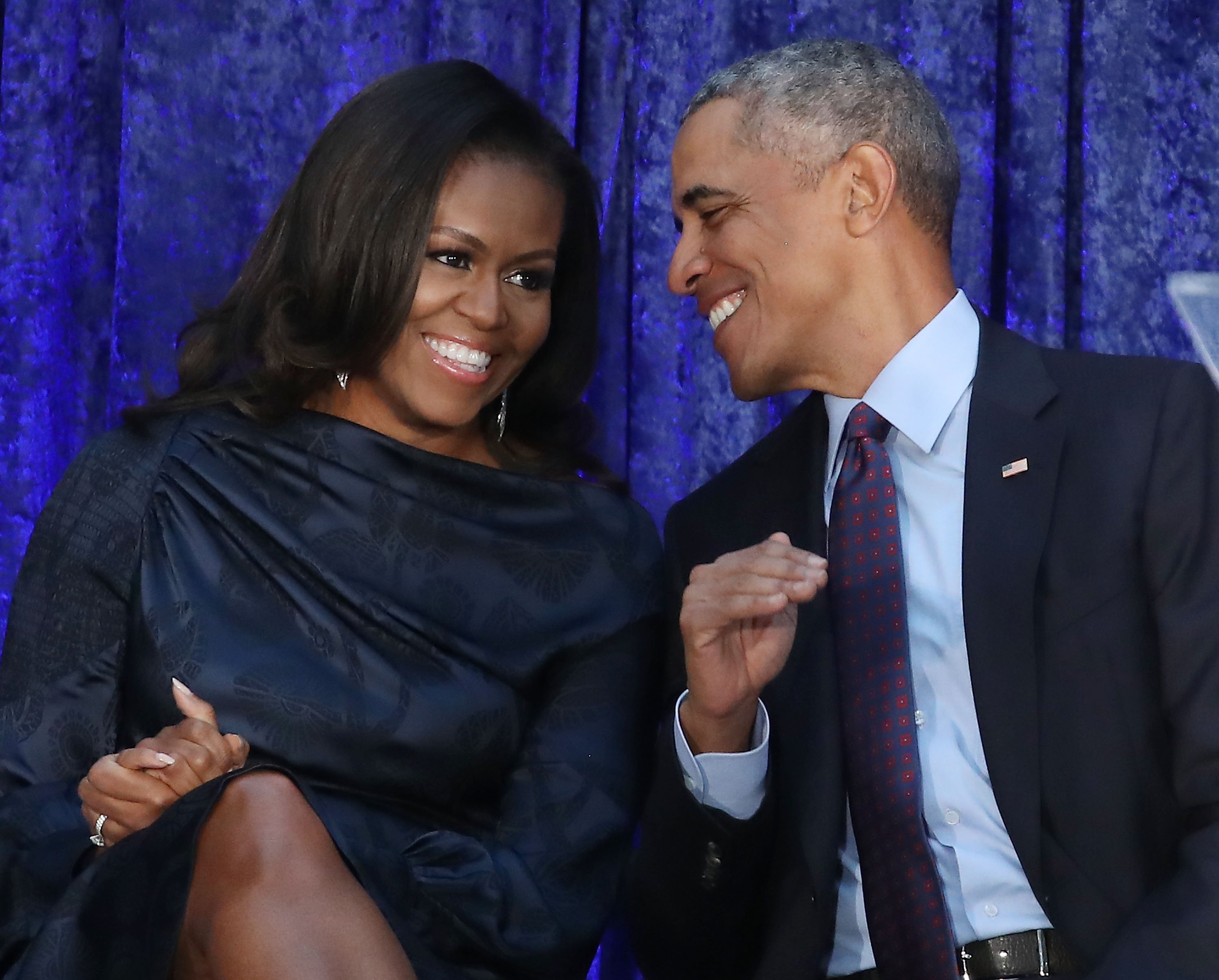 Michelle and Barack Obama attend the unveiling of their official portraits at the Smithsonian's National Portrait Gallery, on February 12, 2018, in Washington, DC. | Source: Getty Images.
ZOOMING IN ON THE YOUTH
The former presidential couple posted a clip of their participation to social media, and in the caption, Michelle expressed her thoughts.
"Young people have an especially important role to play—we need them at the table to truly move this country forward," Michelle wrote. "That's why I loved seeing these students from Chicago use their voices to take on today's challenges."
Barack agreed with his wife and added that the country needs today's youth to "understand the power and the role" they have to play in creating a better future for everyone.
A VIRTUAL GRADUATION
The education system had to adapt to current circumstances amid the ongoing novel coronavirus pandemic, and the same applies to how this year's graduates will celebrate their milestone achievement.
This year, graduates will partake in a virtual ceremony dubbed "Graduate Together: America Honors the High School Class of 2020," and Michelle and Barack will join in on the commencements.
The primetime event will air on several major broadcasting networks and social media platforms, and the graduation ceremony will be stocked with celebrity appearances.
"I've always loved joining commencements--the culmination of years of hard work and sacrifice. Even if we can't get together in person this year, Michelle and I are excited to celebrate the nationwide Class of 2020," Barack wrote on social media earlier this week.
HOW AND WHEN TO WATCH
The hour-long event will be hosted by The Entertainment Industry Foundation, the XQ Institute, and The LeBron James Family Foundation, and will be live-streamed on Fox, CBS, NBC, and ABC on the afternoon of May 16. Several celebrities will also feature during the ceremony.
The star-studded appearances will be from "a mix of celebrities, athletes, and executives," as well as cultural icons and influencers who will "show their support with performances and messages" to the graduates, teachers, and their families.
'BECOMING' RETURNS
Michelle Obama's post comes shortly after the release of her documentary, "Becoming" on May 6. Centered around her experiences while on tour with the award-winning memoir about her life, it also takes a candid look into her personal life going back to childhood.
With the documentary, the former first lady hopes to inspire young people of today to become the future they dream about by sharing her own story with them. Connecting and building a better future together.
Please fill in your e-mail so we can share with you our top stories!