Hilaria Baldwin Shares 1st Sonogram of 5th Baby and Says Son Leo Thought It Was a Statue
Hilaria Baldwin excitedly shared her unborn baby's sonogram to the delight of her fans as she chipped in a little joke from Leo!
Celebrity author Hilaria Baldwin is happily anticipating the birth of the latest addition to her family. In a new Instagram reveal, the star mom gave fans a sneak peek at the unborn baby's first sonogram and her little son, Leo hilariously shared his innocent opinion on the image!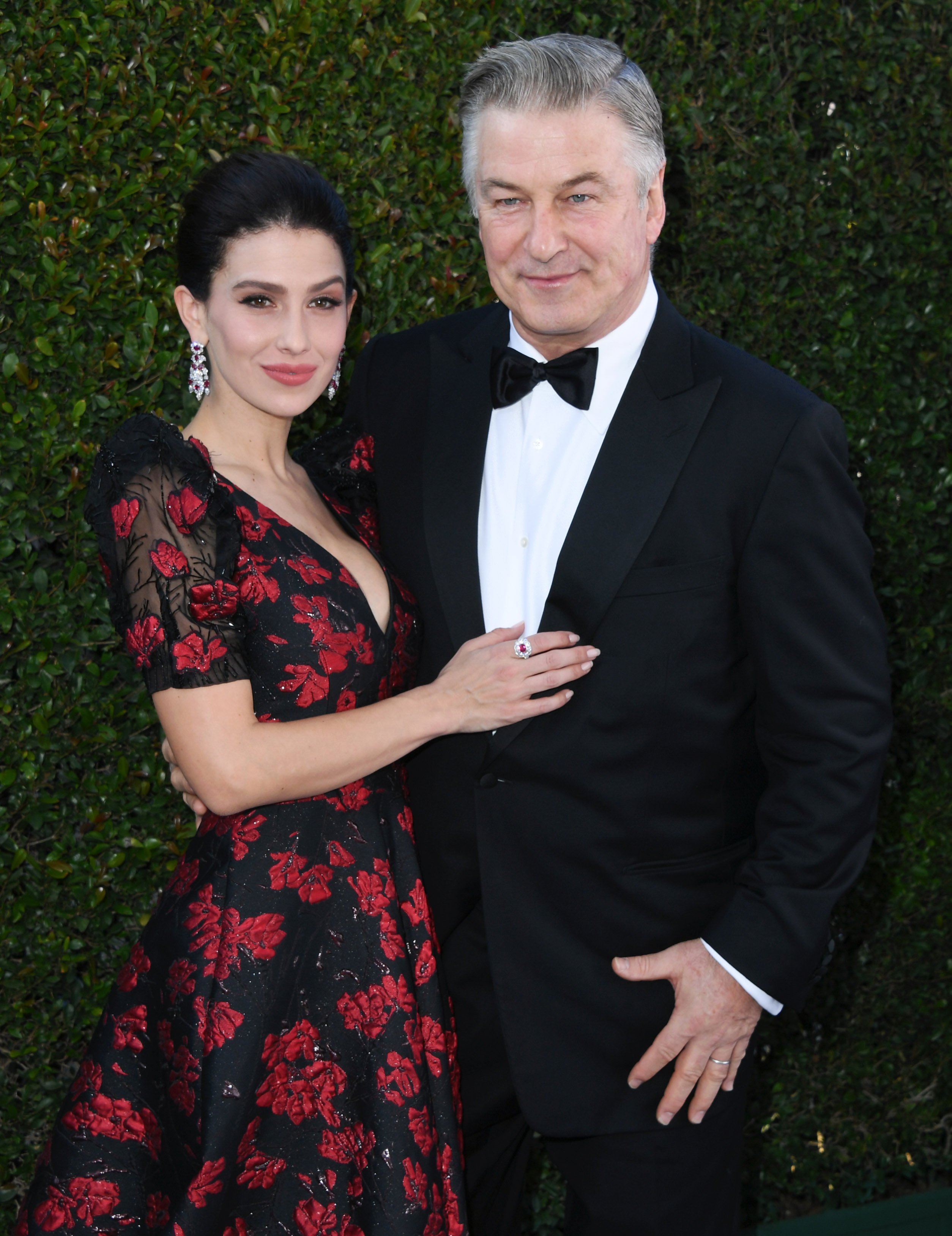 BABY ON THE WAY!
Baldwin's post showed a candid image of the soon to be born baby while she went on to share her son, Leo's thoughts on the medical snapshot. Hilaria jovially captioned with a laughing emoji:
"Leo asked me why the baby in my belly is a statue."
The 3-year-old's funny sentiment sent fans reeling with laughter as they congratulated the expectant mom. Others stood in awe of the sonogram as a fan mentioned: "Wow, isn't it crazy to see them like this…" some fans also shared their opinion on who the baby looks like and even on the gender.
AN EXPECTANT MOM'S JOY
Presently, the fitness pro is well into her second trimester and literally bursting at the thought about her fifth baby. Since conception, Baldwin kept fans updated on her Instagram page on her pregnancy's progress.
For Hilaria, there's no right way to deal with a miscarriage.
Before this time, the star writer experienced two miscarriages in 2019 as she tried for a fifth baby. She also recently acknowledged the baby she lost at 4 months in November in a short tribute. She wrote: "Today was your due date and we wanted to meet you so much…"
HILARIA ON HER PREGNANCY 
Speaking with People, "The Living Clearly Method" author opened up on how she felt during her miscarriages and how she was able to carry on. At first, the mom-of-four was reluctant in sharing the news of her current pregnancy.
She explained: "I was kind of cautious and I didn't really know what to say because it was so soon after when I lost my last baby…" After some encouragement from loved ones, Hilaria showed positivity and shared her big news.
SPEAKING ON FERTILITY 
In an all exclusive talk with Glamour, the yoga pro held nothing back while talking about losing her babies. For Hilaria, "there's no right way to deal with a miscarriage." The "Mom Brain" podcast co-anchor shared that after she got pregnant, she and her spouse, Alec Baldwin were aware of the fetus's weak heartbeats.
Hilaria added that the heartbeats became weaker until they finally stopped during the last ultrasound. She knew that the faint pulses were not a "good sign."
The sixth pregnancy was a bit promising as Baldwin revealed that the baby's heartbeat was strong but at four months, things changed. Presently, the star mom is positive about her unborn baby and feeling grateful all the way!