Chris Paul Has Two Kids with Wife Jada and They Look like the NBA Star's Carbon Copies
Oklahoma City Thunder point guard, Chris Paul, is the proud father of two adorable kids that are not afraid of being in the spotlight despite their young age. His son, Chris II, is already an athlete in formation.
At 35 years old, Chris Paul's contract makes him one of the highest-paid players int the NBA.
He is a nine-time All-Star, Olympic gold medal winner, president of the National Basketball Players Association, and more. Still, for the basketball star, his kids always come first.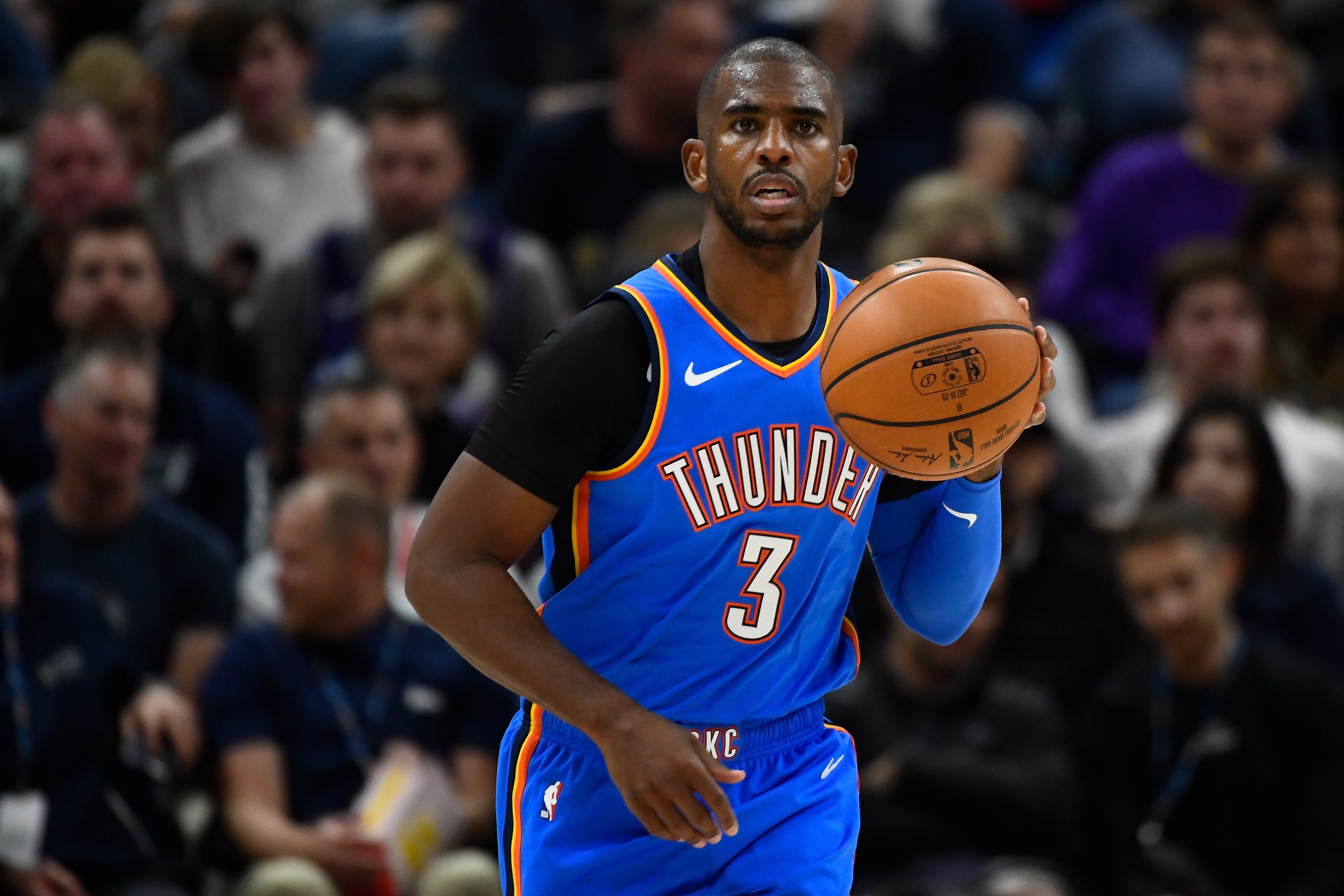 Chris has moved around four different teams since the New Orleans Hornets first drafted him in 2005—the latest move being to the Oklahoma City Thunder—but despite his hectic schedule, he always makes time for his family.
MEET CHRIS PAUL'S WIFE
Chris started dating Jada Crawley, who also hails from North Carolina during his freshman year at Wake Forest University. They've been together since then.
Although his kids know he's famous, they don't see him as "Chris Paul- NBA Star" but as "dad."
On their first date, as Chris revealed to GQ, he took Jada to the movies to see "Love Don't Cost a Thing," starring Christina Milian and Nick Cannon.
Chris said that to this day, Jada still jokes about how he couldn't stop thinking about Christina Milian for the next two weeks. "And now I know Nick Cannon. Back then, we had no idea this would be our life," he added.
The young couple tied the knot in a lavish ceremony at the Ballantyne Hotel & Lodge in Charlotte in October 2011.
Jada looked beautiful in a Vera Wang dress, while Chris donned a custom-made Ralph Lauren tuxedo for the joyous occasion.
"I truly love Jada; she has been there for the ups and the downs," Chris told Essence at the time and continued:
"Basketball isn't going to last forever. Jada and I love spending time with each other, genuinely."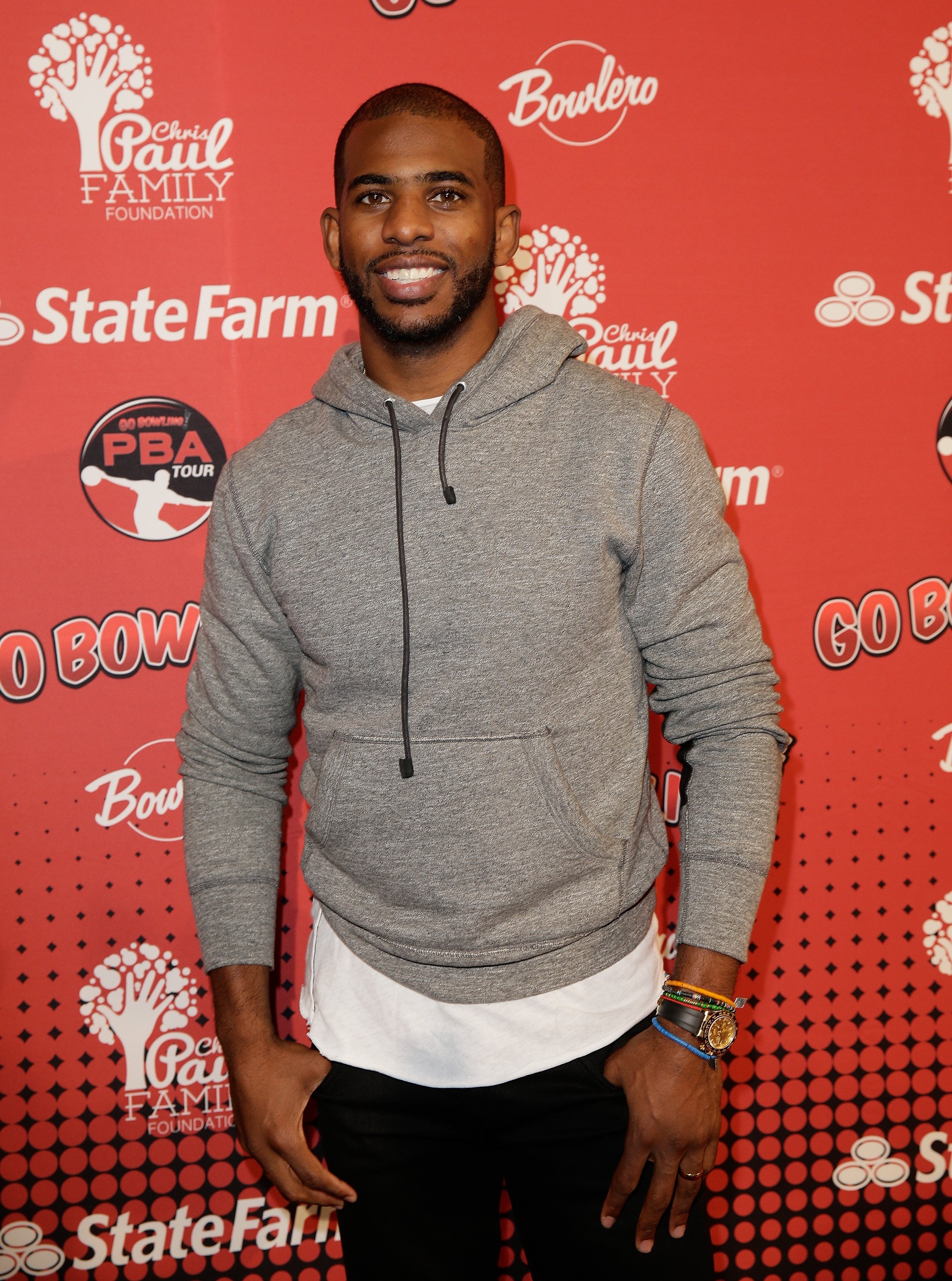 Among the guests, there were some famous friends of the couple like LeBron James and his wife Savannah—who was part of the bridal party—Dwyane Wade and Gabrielle Union, and LaLa and Carmelo Anthony.
CHRIS PAUL'S KIDS
Chris and Jada are the proud parents of two adorable kids. They welcomed their first child, son Chris II, in May 2009, two years before getting married. Their daughter, Camryn, was born in August 2012.
Camryn and Chris II, also known as Lil' Chris, are no strangers to the spotlight. They often attend games with their mom to support their dad, and Lil' Chris usually visits his father in the locker room after games.
On top of that, the now 10-year-old boy has sat with his dad on press conferences, and he's not shy when talking to the cameras.
Whether it was to mock his dad's fellow teammates or to boast about beating Grant Hill on a one on one game, Lil Chris was always stealing the attention from his NBA star dad a few years ago.
These days, he prefers to sit courtside with his mother and sister, and on the rare occasion that Chris is not playing, they enjoy watching games together as Lil Chris learns the ins and outs of the sport.
Chris II is a sports fan and athlete on the making, as he plays basketball, baseball, and football. The boy has also tried his hand at modeling, walking the runway for the Rookie USA Fashion Show last year.
Camryn, on the other hand, is a fashionista in the making. She has her own Instagram account, managed by her mother, and is often showing off her best outfits, posing for the camera, and being pampered in general.
CHRIS PAUL VIEWS ON FATHERHOOD
Growing up, Chris Paul had a tight bond with both his father, his grandfather, and his family in general. Because of this, he's set on never missing more time than necessary with his kids.
"My parents never missed anything as I was a kid growing up, and they still don't miss nothing," he told the L.A Times, and continued:
"I find myself taking [it] for granted because I expect them to be there , because I'm used to it — and I want my kids to be the same way."
Chris explained to GQ that although his kids know he's famous, they don't see him as "Chris Paul- NBA Star" but as "dad." They just want him to be there in the critical moments.
When asked on the podcast "My Life as a Dad" what would be the best parenting advice he could give anyone, Chris once again brought up time as the most valuable thing a parent can give their kids.
"Time…that is one thing that your kids will never forget," he concluded. "They may not remember something about money, but they will remember whether or not you were there when they needed you."