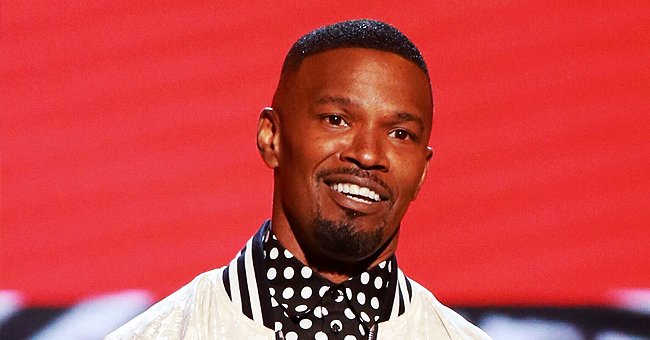 Getty Images
Jamie Foxx Poses with Mom Louise and Sister DeOndra Dixon in Mother's Day Photos
As an actor and singer Foxx has been awarded an Oscar and a Grammy, but his most precious award is being his little sister's big brother. He insists that she actually is the true star of the family.
Oscar-winning actor Jamie Foxx is mostly known for his achievements throughout his acting career, but what is little known from him is that he has a special bond with his family. Especially when it comes to his mother and sisters.
The actor recently took to Instagram to share a couple of throwback photos of his mom, Louise Annette Dixon, and his sister, DeOndra, while they were eating at a restaurant. He made the post to honor her mom on Mother's Day.
THE TRUE STAR
Jamie is very close and loving to his family, that is to his two daughters, Corinne Foxx, 25, and Annalise, 10, and also to his sisters, Deidre and DeOndra. But if you ask him who the real star of the family is, he will say it is DeOndra, with no hesitation.
The youngest of the Foxx siblings was born with Down's Syndrome, the genetic disorder associated with physical growth delays and mild to moderate intellectual disability. So it has always been a challenge as a family to grow up and together under her condition.
However, Jamie describes her as a true star in the family, and he has also admitted how much she means to him and that she is a huge part of his life. Since DeOndra graduated from high school in 2002, the singer invited her to live with him and she accepted right away.
He has said of her:
"She speaks her mind and knows that there's nothing she can't do. She has such a special quality, and she can light up a room. I don't know where she gets it. It's amazing."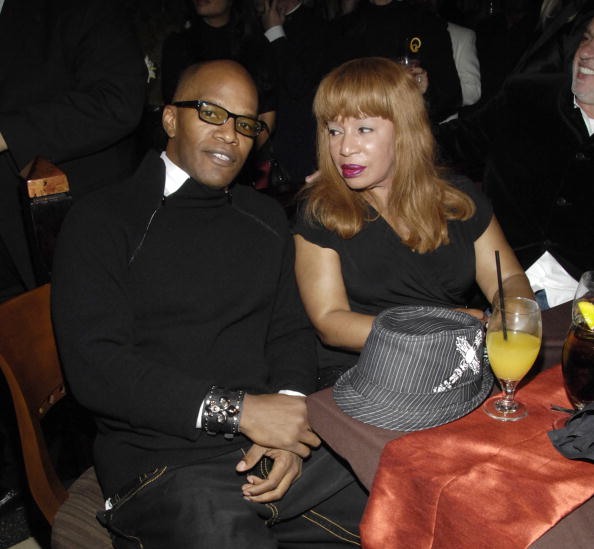 Jamie Foxx and his mother Louise attend the 10th Anniversary of Crustacean Restaurant Beverly Hills on January 26, 2008 in Beverly Hills, California. I Image: Getty Images.
The siblings have a strong bond that, as Jamie says, it brings both rewards and challenges. "One thing people may not understand is that the person with special needs, the love that they give you is unfiltered", the actor admits, "you really get the true individual".
The Grammy-winning singer also invited his sister Deirdre and his mother to move in with him. About this, he once said in an interview that living with his family "is nothing but nonstop laughter and kickin' it". And also added: "And a little work".
STAGE SISTER
When Jamie was doing the music video for "Blame It On The Alcohol", DeOndra said to him that she wanted to dance in the video. When it was getting late she insisted: "don't forget about me", she said. Quincy Jones, Samuel L. Jackson, were all there and because of her demand she was part of the video, and she nailed it!
Later, Quincy Jones told Jamie that he wanted to connect his sister to National Down Syndrome Foundation, so after time, she became an official ambassador for the organization, with an agenda of different congress and meetings.
On an interview he gave to NBC when asked on what he has learned from living with DeOndra, the proud brother said:
"I learned how to live. Sometimes we get caught up in our world on the extras of everything. And then you see this girl over here. 'I want to dance. I want to love.' She brings you back down to what life is"
Please fill in your e-mail so we can share with you our top stories!