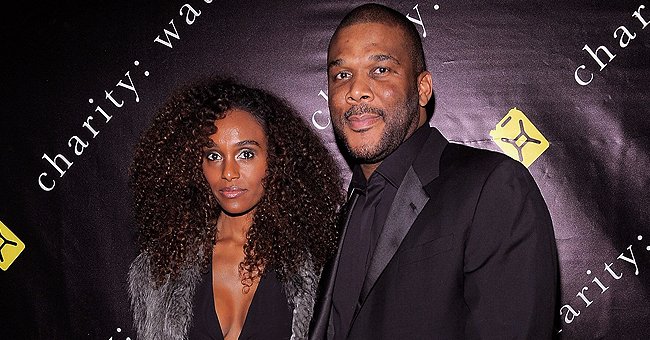 Getty Images
Tyler Perry's Girlfriend Gelila Bekele Looks Back to Her Italian Vacation Amid Quarantine

The model and activist shared a short video where she is seen smiling, spinning around, wearing a beautiful summer dress in front of a church. She shows herself joyful in the throwback video as well as she is at home with her beloved family.
As most of us are doing right now, Gelila Bekele and her longtime boyfriend and father of her son, Tyler Perry, have been quarantined. Since the pandemic and restrictions were announced, both have sheltered with their little son.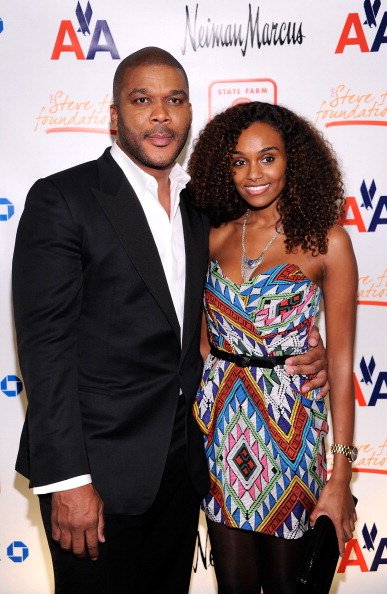 Tyler Perry and model Gelila Bekele attend the 2nd annual Steve Harvey Foundation gala at Cipriani Wall Street on April 4, 2011 in New York City. I Image: Getty Images.
However, memories of times spent on travel and fun come to Gelila's mind. The model and social activist have shared on Instagram a video of her last vacation in Florence. She wrote:
"Memories of a beautiful sunny day in #Florence with My (heart's emoticon) @asmeretasmeret @unicefinnocenti"
THE COUPLE
Although Perry is not married yet, he has a longtime relationship with model Gelila Bekele. The couple has been together since 2009 and has one child, a 5-year-old son named Aman.
The director resides in Atlanta, where he runs his film and TV studios. He purchased the Dean Gardens estate, tore it down and built his own. He became the first black man who has his own studio.
CHILD OF JOY
The director of "House of Payne" says his 5-year-old son Aman is his greatest joy. The filmmaker mogul talks about how his son Aman "for sure" brings him the most joy in his life.
He confessed that a recent episode where he had to discipline his son was one of the most difficult things he ever had to do in Aman's short five years of life.
"I get down to this level, eye to eye. We're talking, we're having a conversation. I'm saying how disappointed I was, how he shouldn't behave that way. I'm in tears because nobody had ever spoken to me that way as a child," Perry told People.
PARTNER AND MOM
Perry has been open about his relationship with Gelila, his girlfriend since 2009. He feels he has found the perfect partner in the model-activist: "There's no other person on this planet that I would want to be involved with or have a child with because she's amazing."
Five years ago, Perry received a call from girlfriend Gelila that would change both of their lives forever. "I get a FaceTime call and she's holding up the pregnancy stick", he said in an interview. Now, their lives revolve around their son.
Please fill in your e-mail so we can share with you our top stories!