Ciara Shows Shows off Her Growing Baby Bump Wearing White Tank Top in a New Photo
Fresh off announcing her third child, Ciara is showing her fans how her beautiful baby bump has been growing.
Yesterday, the singer and dancer posted a picture on Instagram, where she showed off her baby bump. The image, which she appeared to have taken while outdoors, shows a makeup-free Ciara posing candidly at the camera. 
Ciara shows that she can look just as dashing without any hairstyling or makeup. While she takes the selfie with her right hand, she cradles the baby bump gently with her left.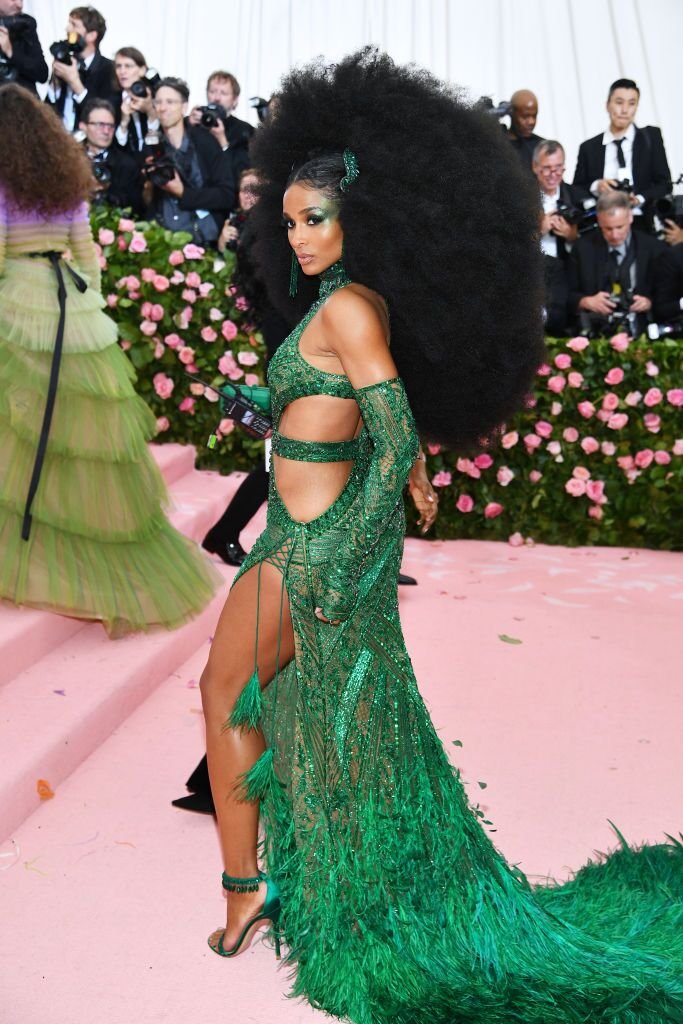 Ciara has been preparing quite a lot for the birth of her new child. She announced the pregnancy back in January, confirming at the time that it was a boy. 
Since then, however, she has had to make some changes to the usual preparation routines. The lockdown has made things a tad different, and in an interview, she opened up about the experience. In part, she said:
"You start hearing these stories about moms not being able to give birth with their partner… The amount of people that come to the hospital during the birth has been limited."
However, she also explained that she was trying to find some positivity amid it all. Considering everything going on, she highlighted that she always finds something to be thankful for. 
She also credited her family for being there for her. As she sees it, this quarantine period is all about spending time with loved ones. 
For now, Ciara and Russell are yet to reveal the name of their baby boy.
Ciara already has a son – Future Zahir Wilburn – with rapper Future. She and her husband, football star Russell Wilson, also have a daughter – Sienna Princess Wilson. For now, she and Russell are yet to reveal a name for their baby boy.
Apart from being expectant, however, she has also been giving back at this time. She recently organized a virtual baby shower for expecting military mothers at the Fort Hood Army Base. On the initiative, she explained:
"I'm a military baby, so I have a deep connection to any person, any member of the USO…I just wanted to give back in some kind of way and I couldn't help but think about the moms."
The gathering featured 50 expecting mothers, and Ciara met them all via Zoom. While on, Ciara thanked the ladies for their sacrifices in the military.
She added that she always had a connection to them as she was raised in the military too. The singer spoke on her journey through motherhood twice and listened to the women as well. 
Russell jumped in the video for a brief moment as well. Quickly, he thanked the women and wished them good luck.