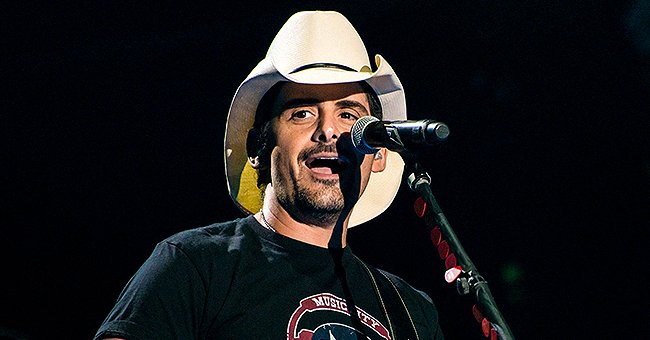 Getty Images.
Brad Paisley Gears up for Friday's Live Concert With His Full Band

Brad Paisley "can't wait" for Friday since he will be performing with his full band for the first time in two months in a concert that will be live-streamed for all to enjoy.
Originally Brad Paisley planned on performing in front of a packed stadium of fans in California, but since the novel coronavirus made that impossible, the country singer made another plan.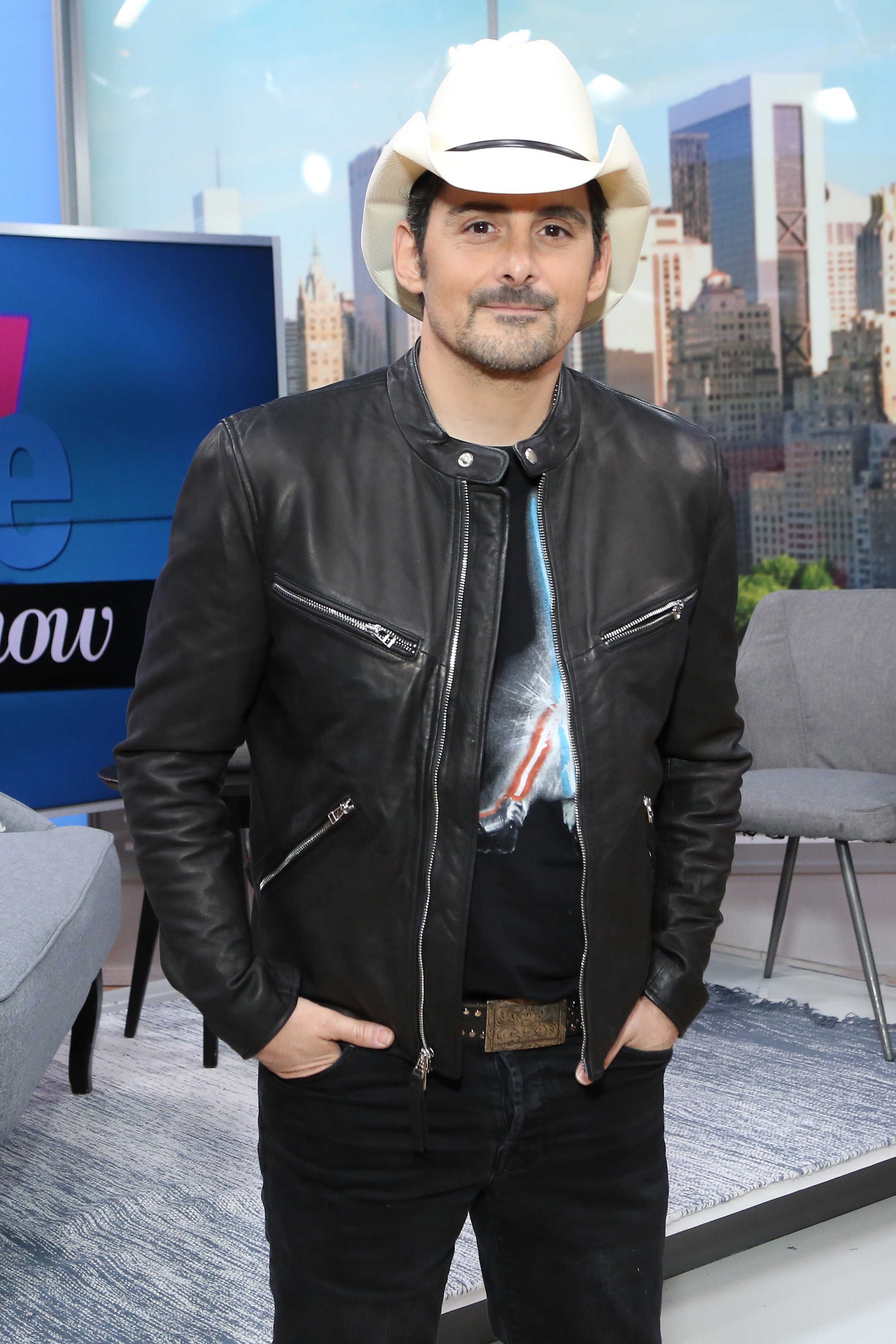 Brad Paisley visits People Now on November 18, 2019, in New York, United States. | Source: Getty Images.
HIS FIRST CONCERT IN TWO MONTHS
The 47-year-old singer shared the happy news with his followers on social media, as he posted a teaser clip with an explanation in the caption that read:
"So surreal to be setting up to play a concert for Friday! We're beaming into your phones and homes. Can't wait. Tune in Friday 9pm EST."
Brad and his band reunited in a Nashville rehearsal hall, where they, in partnership with Bud Light Seltzer, will perform a live concert to be streamed on Bud Light's YouTube channel.
STAYING IN LINE WITH REGULATIONS
Lady Antebellum will open for Brad and the band, and while he assured that the crew would be taking every precaution in line with social distancing regulations, he promised the evening to be a "wild" one.
While speaking to PEOPLE about the concert, which will benefit the American Red Cross, Brad said that it felt "a little gift" to be able to play with all their "toys" again, and elaborated:
"It's one thing to get together, socially distance, and play music, but it's another thing to actually have all your gear."
HOW IT WILL WORK
The concert will be streamed on Bud Light's YouTube channel, and during the performance, Brad will have the "whole center of the stage" to himself. The camera crew will not occupy the same area as the country singer, and his guitar will be handed to him by a crewmember masked and gloved to the nines.
Brad and his full band last performed on stage in Alberta, Canada, on March 9, shortly before the novel coronavirus pandemic caused him to put future public performances on hold.
HIS PREVIOUS AT-HOME CONCERT
Even so, Brad continued performing from home, and together with his wife Kimberly, who served as his videographer, the country singer put together an at-home concert for his fans to enjoy.
For almost an hour, Brad unplugged to perform fifteen songs to an audience of their sons' stuffed animal toy collection in their garden, which even featured virtual duets with Chris Young, Carrie Underwood, and Tim McGraw.
EXPANDING HIS SKILLS
While self-isolating with his wife Kimberly at home, Brad Paisley attempted to add another skill to his repertoire in a rather colorful way.
Since popping into a hair salon will have to wait until social distancing regulations change, Kimberly bravely let her husband loose on her hair, which he ended up transforming into a different color with confidence.
Please fill in your e-mail so we can share with you our top stories!