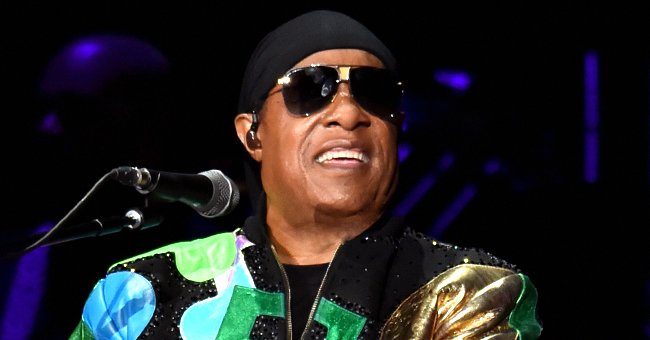 Stevie Wonder's Sons Kwame and Mandla Wish Dad Happy 70th Birthday in Sweet Posts
The sons of the iconic musician Stevie Wonder, Mandla and Kwame, took to their Instagram accounts to celebrate their father's seventieth birthday with sweet pictures.
Mandla, one of the sons of the musical legend, Stevie Wonder, took to Instagram on May 13th to post an adorable photo of himself with Wonder, wishing him a happy birthday. Captioning his post, Mandla wrote:
"Happy birthday dad I love you with my whole heart."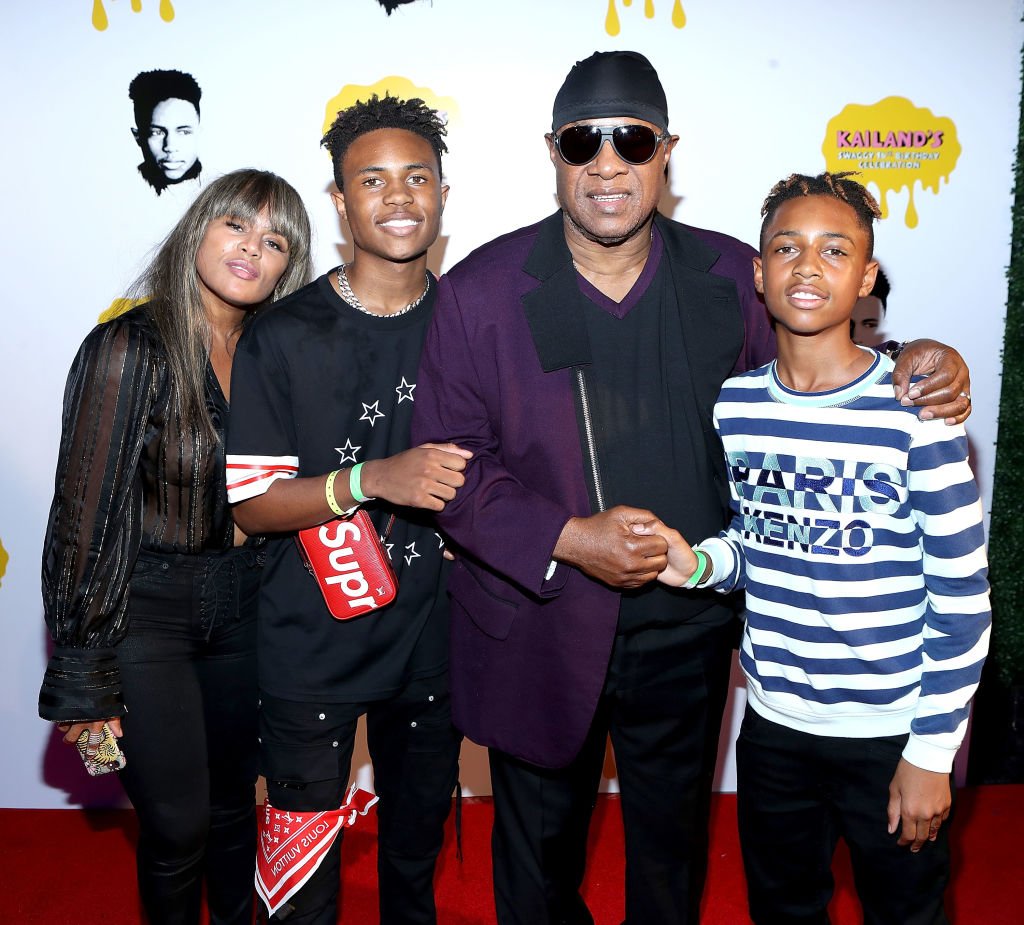 Kai Millard Morris, Kailand Morris, Stevie Wonder and Mandla Morris arrive at Kailand's 16th birthday party at Belasco Theatre on September 9, 2017. | Photo: Getty Images
What was even more heartwarming about the post was that Mandla also turned fifteen on May 13. Mandla and Stevie share the same birthday. The fifteen-year-old was born on May 13, 2005, on Stevie's fifty-fifth birthday.
The photo Mandla posted featured the father and son beside a pristine-looking black piano. While the 70-year-old sat on the bench all dressed in black, his son gave him a big warm hug from behind.
The singer's oldest son, Kwame, also took to Instagram to celebrate his father with a picture of the pair at dinner. The thirty-one-year-old and his father were all smiles while sitting by each other.
Stevie was forced to take his 70th birthday celebration to a virtual space.
Wonder, whose real name is Stevland Morris, actually has nine children with five different women. His first kids, Aisha and Keita, were born to Yolnda Simmons, a woman who Wonder met at his publishing company in the 70s.
Mumtaz, his third child, was born to a woman named Melody Mcculley while the mother of his other kids, Sophie and Kwame, was never revealed. Aisha Morris, who was his eldest daughter, was revealed to have been the inspiration for his hit single "Isn't She Lovely?" He explained:
"She was the one thing that I needed in my life and in my music for a long time."
Aisha grew up to be a famous singer just like her father, and often went on world-wide tours with him. The musical pair recorded quite a number of songs together.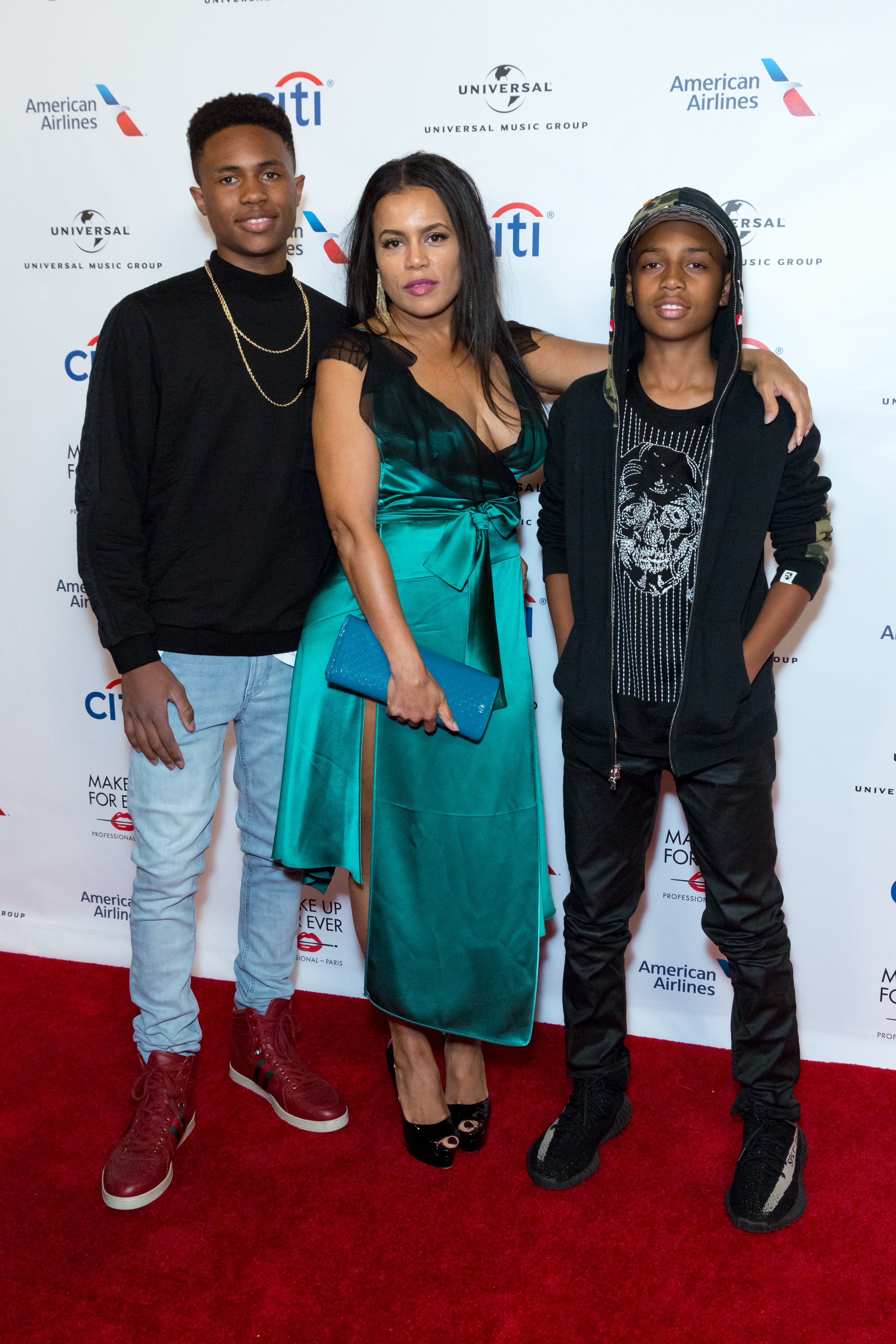 Kailand, Aisha and Mumtaz Morris at The Theatre at Ace Hotel on February 12, 2017 in Los Angeles, California.
Kailand and Mandla, his sons were born to Wonder's second wife and his youngest children were born to a woman named Bracy who he married in 2017 in a quiet lavish wedding. The pair lives together in LA with their kids.
Due to the pandemic, Stevie was forced to take his 70th birthday celebration to a virtual space. In celebration of the icon's life, Questlove and DJ D-Nice busted out their turntables to play many of his legendary hits.
The twenty-four hour Instagram Live party kicked off at midnight on May thirteen and attracted several virtual attendees. Other sets from Giles Peterson, DJ Tara, and Natasha Diggs followed Questlove's performance. Despite their large number, the "Superstition" crooner has always loved all his kids equally and they love him just as much.
Please fill in your e-mail so we can share with you our top stories!