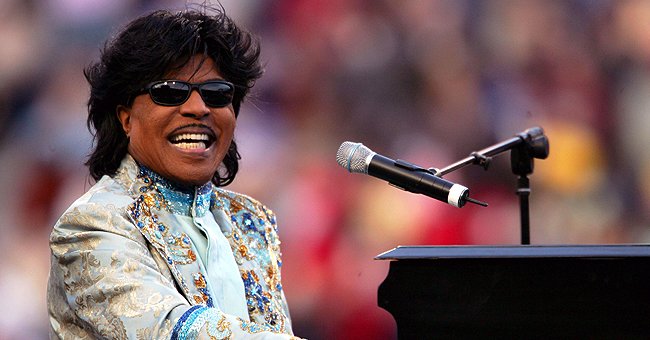 Getty Images
5 Facts about Rock 'n' Roll Pioneer Little Richard Who Died at Age 87

Rock' N' Roll Pioneer Little Richard lived a long and fulfilled life with influences in the music industry that cannot be ignored. Here are five facts about the legend who recently died.
Certain people make such an impact in the world that irrespective of the years that pass, they would always be credited for the change and impact they brought the world.
One of such people is Little Richard. He is often dubbed the pioneer of Rock' N' Roll, and following his death a few days ago at the age of 87, here are five interesting facts about the legendary singer.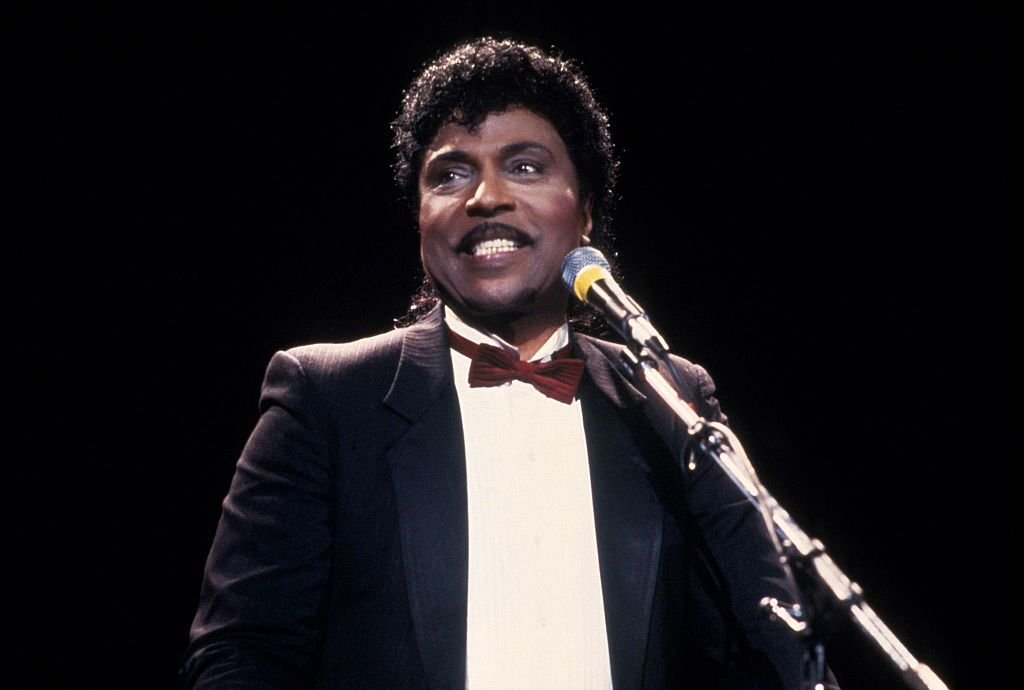 Little Richard at the 1988 Rock n Roll Hall of Fame Induction Ceremony in 1988. | Photo: Getty Images
TROUBLED CHILDHOOD
Little Richard was born Richard Wayne Penniman on December 5, 1932, to a strict Christian family. He was the third of 12 children, and the family was poor. Speaking on how poor his family was, Little Richard said:
"I was born in the slums. My daddy sold whiskey, bootleg whiskey."
His childhood was filled with many troubles regarding his sexuality, and at the age of 13 years, his father chased him out of the house. He had to live on the streets before he was allowed to live with a white family in his hometown of Macon, Georgia.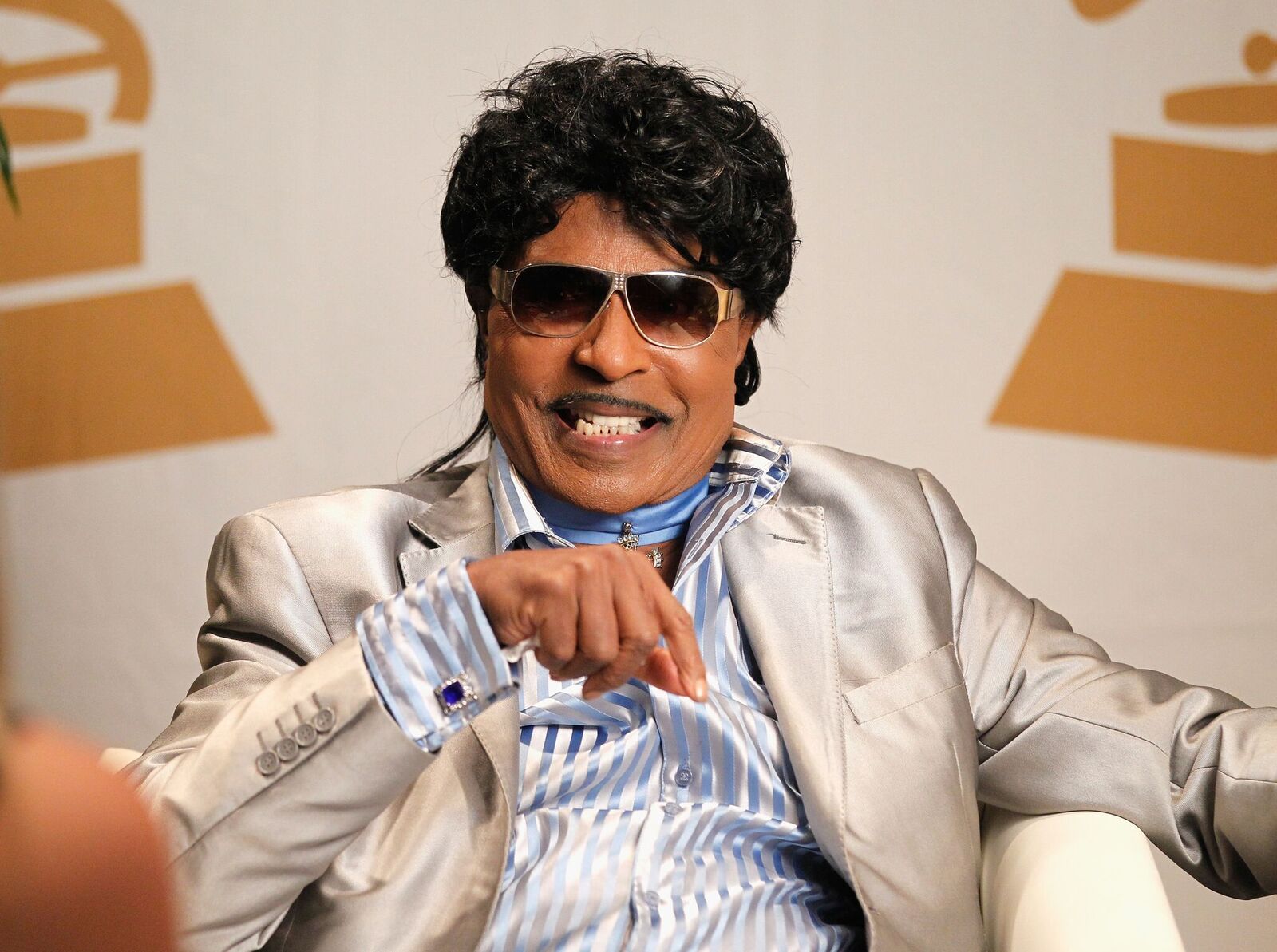 Little Richard at "The Legacy Lounge" for a conversation with CeeLo Green on September 29, 2013. | Photo: Getty Images
EARLY MUSIC CAREER
Although Little Richard had been interested in music when he was at home, he began to hone his skills when he was with his adoptive family, and his love for the piano became evident. He soon left the family and joined a band of musicians that played in the South at the time.
He never failed to acknowledge how much of a sinner he was.
He had to take on menial jobs while trying to pursue a music career, and it was while he was working that he came up with the lyrics of his hit song "Tutti Frutti." The song made it to number 17 on the Billboard charts and launched his career.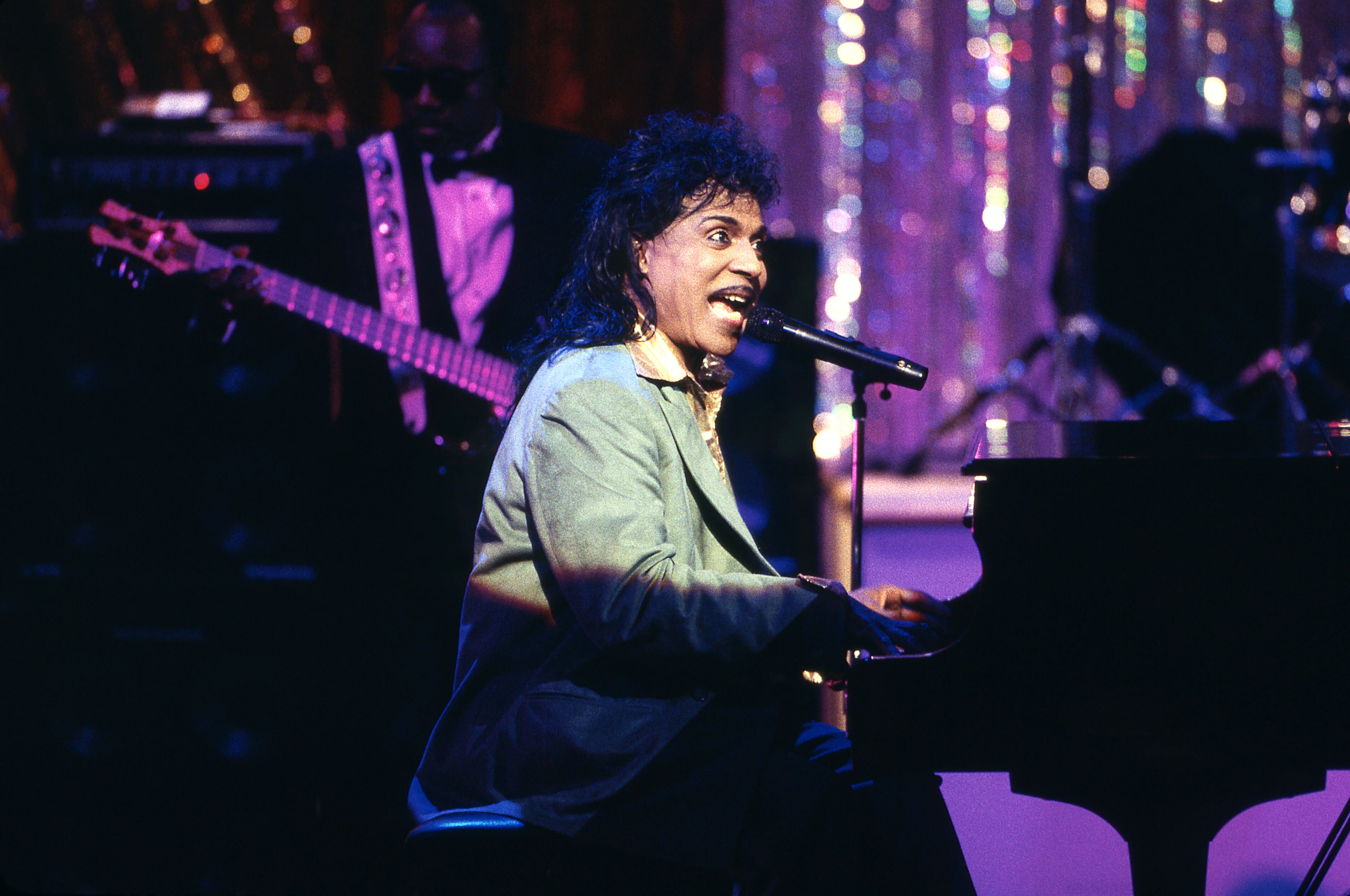 Little Richard performs live at the Gala for the President at Ford's Theatre, taped: 10/31/94, aired: 12/7/94. | Photo: Getty Images
CONFUSED SEXUALITY
Over his lifetime, Little Richard struggled with his sexuality. When he started, people speculated he was gay, and on some particular occasions, he attested to the fact that he was gay. However, in an interview with "Three Angels Broadcasting Network," Little Richard said:
"Anybody that comes in show business, they gon' say you gay or straight. God made men, men and women, women… You've got to live the way God wants you to live… He can save you."
Although he got married to Ernestine Campbell and had a relationship with dancer Lee Angel — whose real name is Audrey Robinson — Little Richard regarded himself as omnisexual. He often had various weird sexual encounters with men and women.
HIS SPIRITUALITY AND LATER LIFE
All through his life, one resounding theme with Little Richard was his faith and trust in God. While he struggled with addiction and drug use, he never failed to acknowledge how much of a sinner he felt he was and his need for God's help.
At the peak of his fame, Little Richard left Rock' N' Roll and decided to go to a theology school, after which he pursued a career as a gospel artist. Asides from singing gospel music, Little Richard spent his later years being an evangelist.
In his later years, the Rock' N' Roll hall of fame inductee suffered from various health issues that caused his health to deteriorate over the years. The cause of his death was, however, announced to be cancer. And despite his demise, Little Richard would forever be remembered as one of the greatest musicians of all time.
Please fill in your e-mail so we can share with you our top stories!