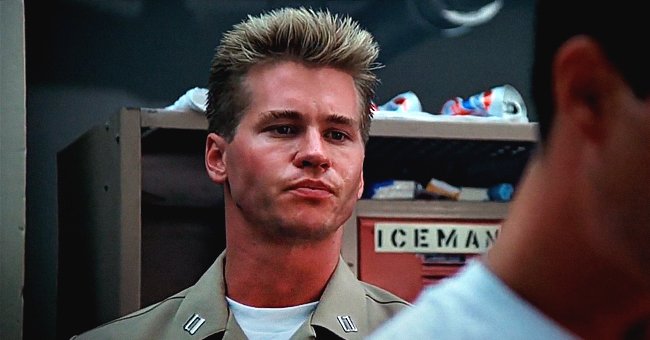 Youtube.com/Creep
'Top Gun' Producer Reportedly Says Val Kilmer Will Be in the Sequel

Jerry Bruckheimer has confirmed that Val Kilmer will reprise his role in the upcoming "Top Gun" sequel. He joins another member of the original cast, Tom Cruise.
Since the announcement that a sequel of the 1986 movie "Top Gun" was going to be released, many have wondered if Val Kilmer, who played "Iceman" in the original film, would join his former co-star Tom Cruise in the movie.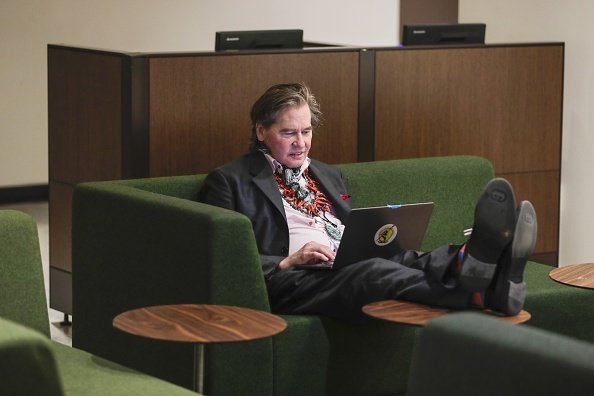 Val Kilmer at the United Nations headquarters, to promote the Sustainable Development Goals (SDGs) initiative | Photo: Getty Images
In a recent statement by Jerry Bruckheimer, the producer disclosed that Kilmer would make a return to the movie. This comes as good news to fans of "Iceman" as well as Kilmer himself, who recently revealed that he was battling throat cancer.
Although Bruckheimer confirmed Val's return, he didn't give details about the actor's role in the upcoming movie. He said:
"No spoilers, but he's in the movie."
The film, which was initially scheduled for release on June 24, has been postponed to December, amid the COVID-19 pandemic, which has affected major productions in film and Television.
This means that fans will eagerly have to wait for the release before they can figure out what role their favorite actor plays.
The sequel to "Top Gun" has been in the works for over ten years.
While some movies opted for a straight to video-on-demand release, the acclaimed producer explained that they were not going for that option.
Jerry expressed that he is holding onto the hope that "Top Gun: Maverick" will give audiences the theater experience he originally intended. He said:
"It's not up to me, but I want it on the big screen, and I'm sure Tom does, too. We'll hopefully get there."
While giving more details about the film, Bruckheimer revealed that Tom Cruise subjected his young co-star through "grueling" training to make the movie more authentic.
More surprisingly, Cruise also put himself through the training, and he did it almost as though he was a twenty-something and not a 57-year-old man.
Over the years, Tom has made a reputation in acting for always going the extra mile to perform his roles. From doing his stunts to undergoing real-life training to prepare, this actor gives his work all it takes.
The sequel to "Top Gun" has been in production for over ten years and will continue the story of "Maverick" from the original movie.
Actors Miles Teller, Glen Powell, Monica Barbaro, and Lewis Pullman, will be appearing in the movie alongside Cruise and Kilmer.
Please fill in your e-mail so we can share with you our top stories!