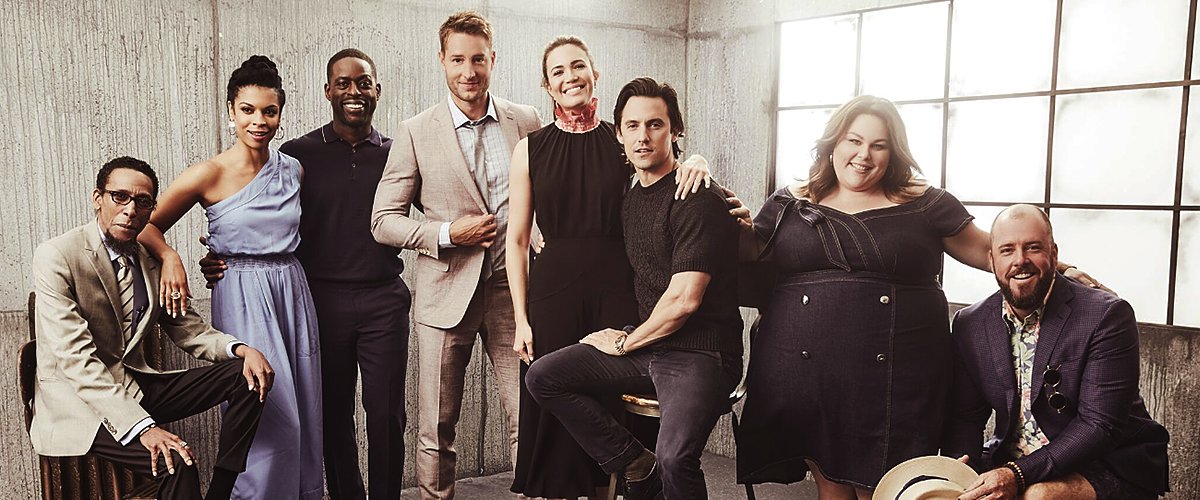 GettyImages
'This Is Us' Fans Eagerly Anticipate New Episodes — What's Next for the Show in Season 5?
Season 4 of NBC's "This Is Us" left fans worried about the state of the relationship between brothers Kevin and Randall after they exchanged some heavy words. Sterling K. Brown, who gives life to Randall, has shared some clues about what to expect in season 5.
NBC's hit show "This Is Us" had a bittersweet season finale last March, and although there's isn't a date for the premiere of season 5, Sterling K. Brown already started teasing fans on what to expect from the show.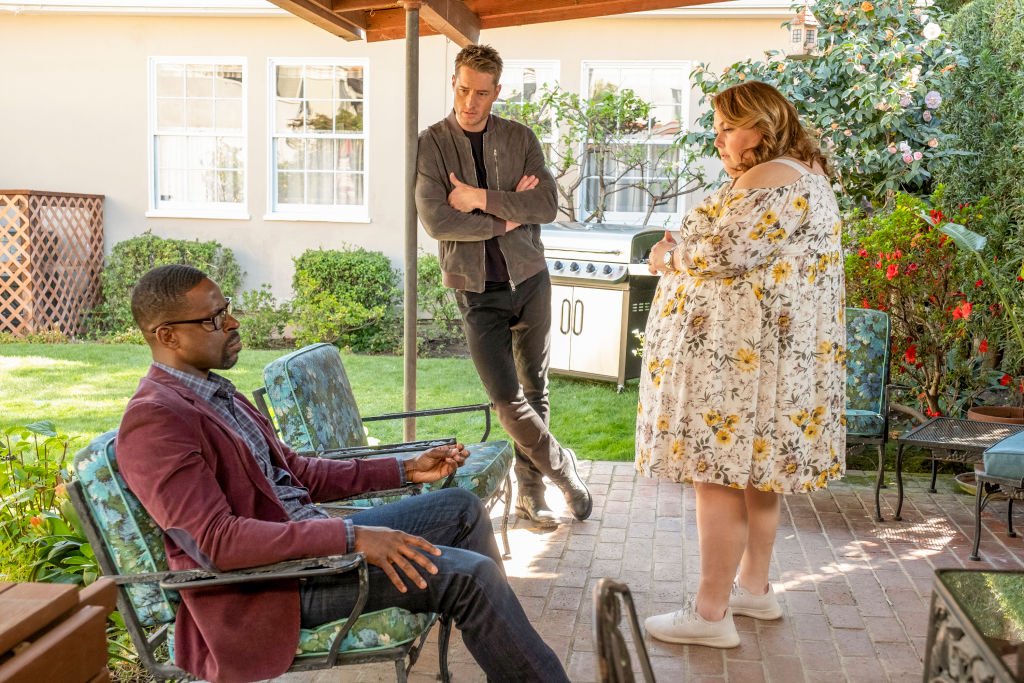 "Strangers: Part Two" Episode 418 -- Sterling K. Brown as Randall, Justin Hartley as Kevin, Chrissy Metz as Kate | Photo: GettyImages
SEASON FOUR FINALE RECAP
The final episode of season 4, titled "Strangers: Part Two," took fans on a rollercoaster of emotions, something that's not unusual with the series.
Dan Fogelman, the series creator, told reporters earlier this year that one of the keywords for season 5 would be "birth."
Randall, played by Brown, and his brother Kevin, played by Justin Hartley, got into perhaps the ugliest discussion the siblings have shared in the series until now.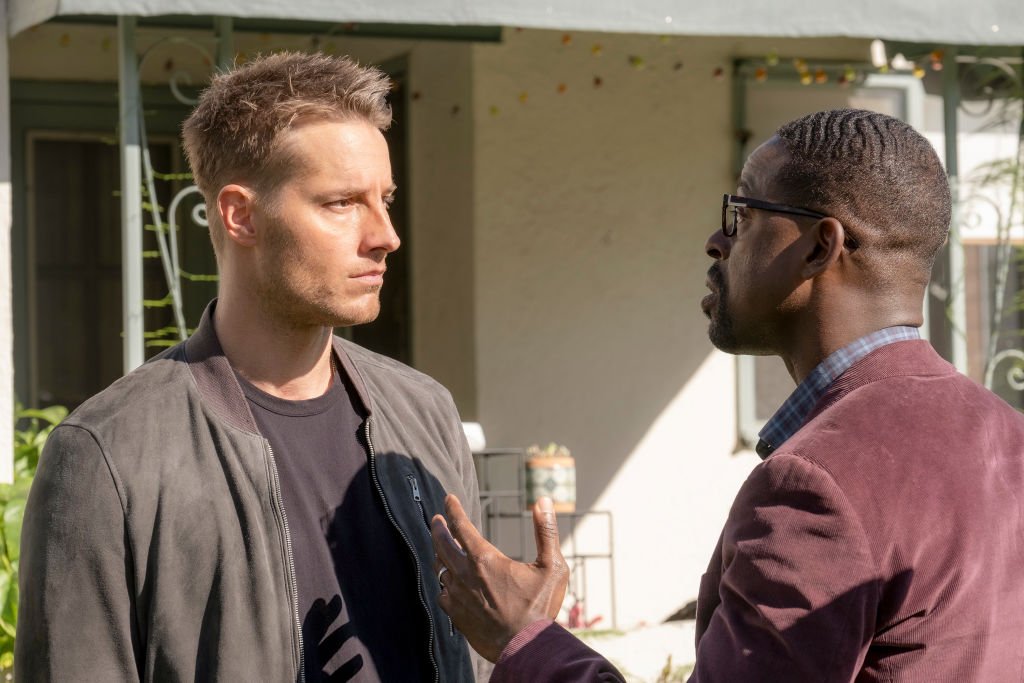 "This Is Us"- "Strangers: Part Two" Episode 418 --Justin Hartley as Kevin, Sterling K. Brown as Randall | Photo: GettyImages
It happened after Kevin discovered that Randall convinced their mother, Rebecca, to enroll in a clinical trial to treat the early stages of Alzheimer's.
Although things didn't get physical, the brothers threw hurtful words at each other. However, the fight reached its climax when Kevin told Randall:
"Hand to God Randall, the worst thing that ever happened to me was the day they brought you home."
On the other hand, after the ugly exchange, Madison drops a bomb on Kevin: he will be a father of twins, a product of their one-night stand.
Meanwhile, Kate, played by Chrissy Metz, and Toby, played by Chris Sullivan, discuss the possibility of giving a sibling to their son Jack. Still, since Kate can't go through another pregnancy, Toby suggests they adopt.
Last but not least, Rebecca, played by Mandy Moore, and Miguel, are on their way to St. Louis, where she will enroll in the clinical trial.
STERLING K. BROWN DROPS CLUES
Talking to Entertainment Weekly, Sterling gave a few scattered details about what to expect on the gut-wrenching family drama next season.
He revealed that there would more to the backstory of Rebecca and Miguel because that's a storyline that both the cast and fans are looking forward to.
Sterling also said that it would be interesting to see how the "knocked up" storyline between Madison and Kevin pans out, because "Madison is just such a wonderful character and Caitlin [Thompson] does such a great job."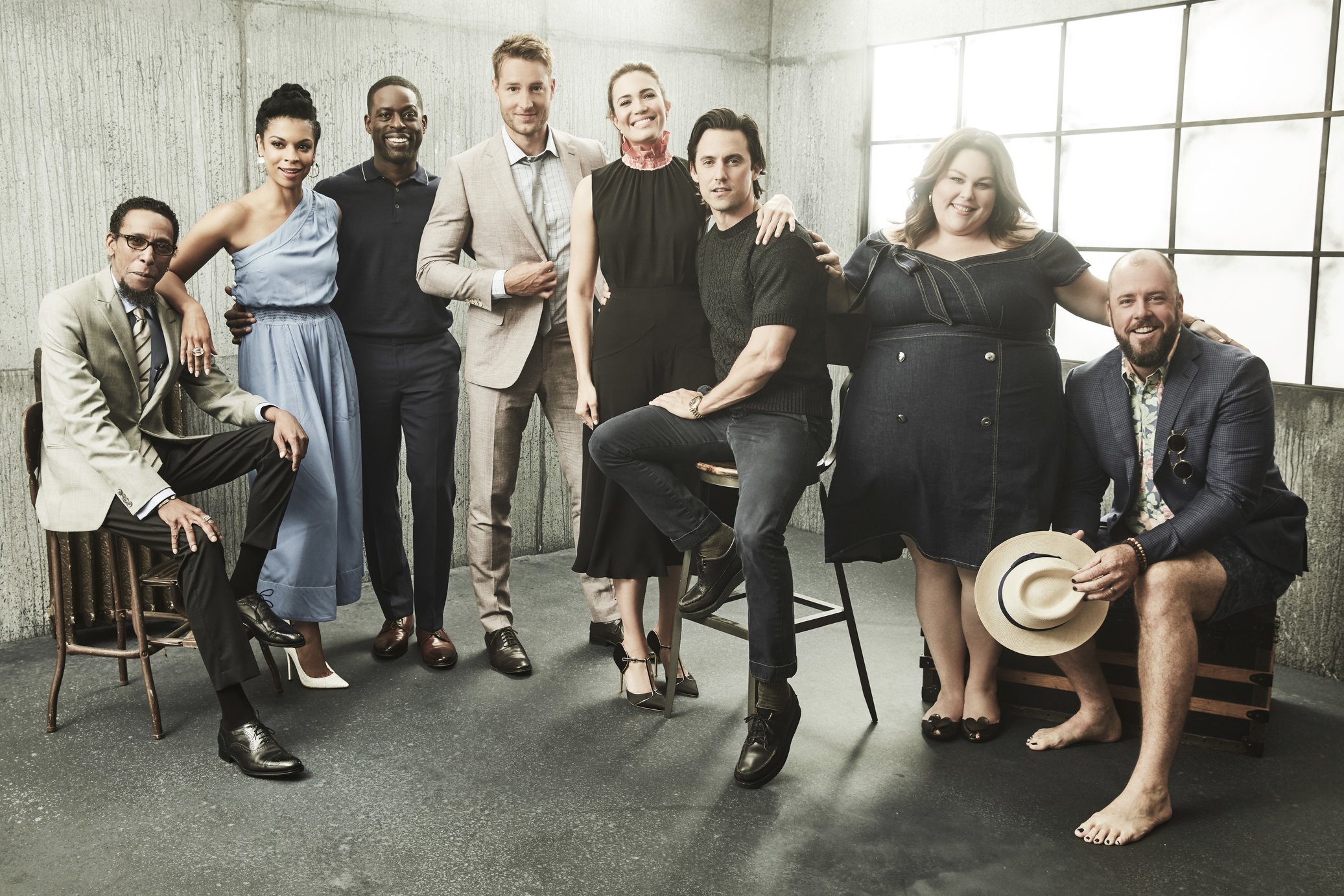 August 2017 -- Pictured: Ron Cephas Jones, Susan Kelechi Watson, Sterling K. Brown, Chrissy Metz, Mandy Moore, Milo Ventimiglia, Justin Hartley, Chris Sullivan | Photo: GettyImages
Another important subject coming up on season 5 is Kate and Toby's adoption process, something the Pearsons are familiar with.
"I'm always just curious, and kudos to Sully [for] just showing the difficulties of connecting with his child," Sterling said about that storyline.
He added that when it comes to adopting, parents do not always have an immediate "outpouring of unadulterated and unconditional love" for the child, and continued:
"There's worry and all these other things that are mixed into it. And I really think it's cool to be able to see that on-screen."
STERLING ON RANDALL'S JOURNEY
As for his character, Sterling said he's really excited about what's to come for him, and it's related to exploring into his past.
The actor said it would be similar to the trip that Randall took to Memphis in season 1 when he was trying to find clues about his real father's family and where he came from."
"It's going to be something very much akin to that," he said. "But with its own little unique spin on it. I don't want to say too much, but it should be cool."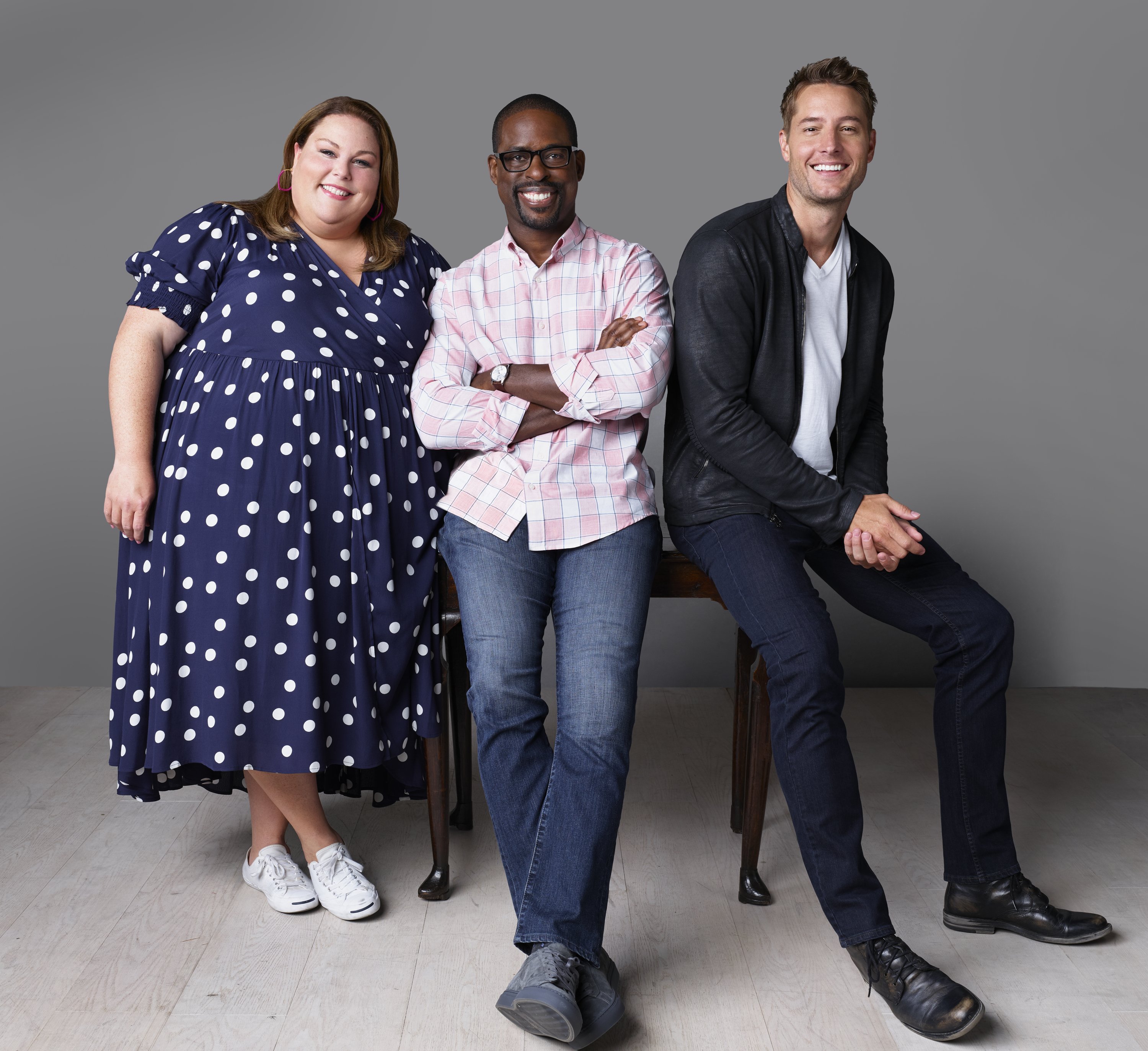 THIS IS US -- Season: 4 -- Pictured: (l-r) Chrissy Metz as Kate Pearson, Sterling K. Brown as Randall Pearson, Justin Hartley as Kevin Pearson | Photo: GettyImages
Talking about the siblings' upcoming 40th birthday — which Kevin and Kate celebrate without Randall, as it has been revealed on one of the series' flashforwards — Sterling said he's not sure what went down, but he's not too worried about it.
Sterling explained that Randall spends a lot of time away from his siblings since they live in L.A, and he's on the East Coast, so it is not rare that he's not with his family, and also, he has his wife.
"I mean that by saying that anytime he finds himself getting a little too down in the dumps, she has a way of gently lifting him up and reminding him of the man that she fell in love with," Sterling stated.
FANS' REACTIONS
After hearing Sterling's clues, some fans have already been showing their excitement for the upcoming "This Is Us" season premiere, and some even sounded hopeful about the series coming early this year to entertain those who are bored at home.
Dan Fogelman, the series creator, told reporters earlier this year that one of the keywords for season 5 would be "birth."
"It's kind of a rebirth and a lot of new beginnings. But particularly the word birth would be a big thematic part of next season," he explained.
Fogelman has said before that he plans to wrap up the series by season 6, despite NBC's eagerness to extend it maybe a little more than that.
Please fill in your e-mail so we can share with you our top stories!