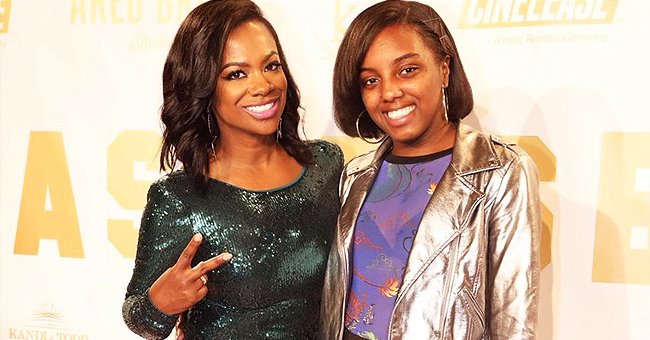 Instagram/kpt__
Todd Tucker's Daughter Kaela Wishes Step-Mom Kandi Burruss Happy Birthday in a Sweet Post
Famous American reality star Kandi Burruss got some birthday love from her step-daughter earlier this week.
Yesterday, Kaela Tucker, the daughter of Kandi's husband Todd, shared a warm message to Kandi on Instagram. The 23-year old shared a red carpet moment picture of herself and Kandi to wish her a happy birthday.
Kandi's birthday appeared to have been a quiet one on all grounds. While she could have had a huge party, the novel coronavirus has probably put all plans to a halt.
Still, the reality star got a lot of love from her family. As Kandi herself explained via an Instagram video, she got to spend time with her family and friends.
Kandi also appeared to have had some fun, as she looked all glammed up in the video. However, it would appear that Kaela wasn't present. In her birthday message to her step-mom, she said:
"Happy Birthday to a real one! ?? Wish I was in ATL to celebrate with you? Hope you enjoy your day @kandi."
It's unclear why Kaela wasn't home to celebrate with her mother. It could be school or work, and the 23-year-old could also have moved out of the house.
Kandi did express her desire to have Kaela move out of her and Todd's house late last year. According to reports, Kandi asked Todd to have Kaela leave the house to accommodate their newborn, Blaze.
Kandi pointed out that Todd tends to be a little too restrictive of his daughter.
At the time, Kandi was preparing to welcome Blaze via surrogate. So, she was making some modifications to the house to make things more appropriate. Sadly, those preparations didn't involve Kaela.
As Kandi herself has explained in an aftershow for "Real Housewives of Atlanta," she and Todd have had several arguments concerning Kaela. In part, she said:
"We definitely have had arguments in the past, mainly because with Kaela, say if it's around her birthday or around Christmas, he likes to determine what we're gonna do for her during those times."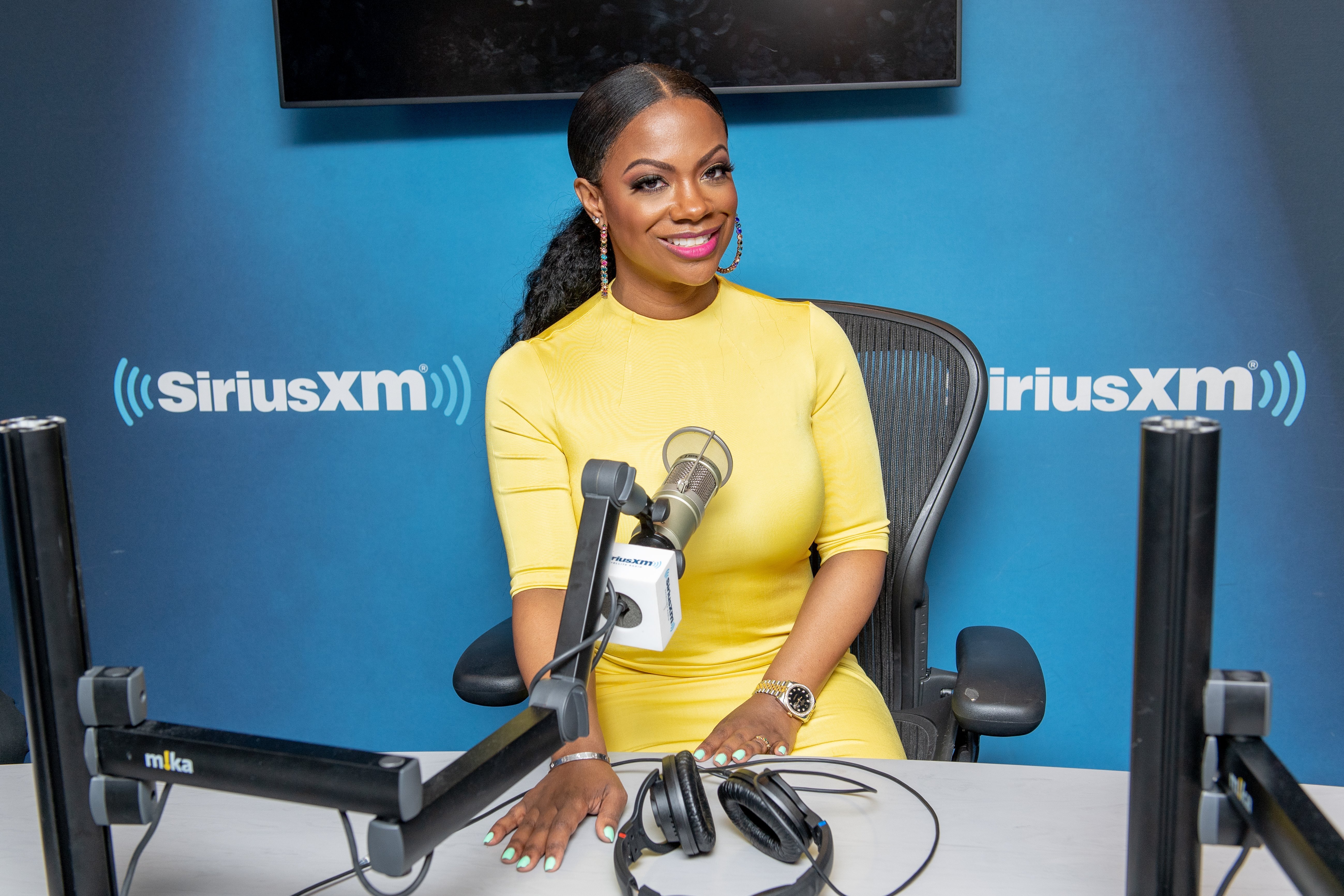 Kandi Burruss visits SiriusXM Studios on March 18, 2019 | Photo: Getty Images
Kandi also pointed out that Todd tends to be a little too restrictive of his daughter. She, on the other hand, understands the fact that Kaela is 23 and needs to live her life. She even alluded to being the more lenient parent.
Still, everything appears to be fine with the family. Apart from the birthday messages and posts, Todd managed to pull off a significant birthday feat for Kandi.
To help celebrate the occasion, Todd got Kandi a new Bentley. According to reports, the adoring husband has always hated that Kandi is too busy to treat herself.
So, he decided to treat her instead. As Kandi's reaction showed in an Instagram post, she appreciated the gift rather well.
Please fill in your e-mail so we can share with you our top stories!