Niecy Nash of 'Reno 911' Once Went to Prom with 3 Dates
Niecy Nash recently shared a photo from her prom night, where she was seen posing with three dates. The actress looked gorgeous with her handsome dates.
Actress Niecy Nash recently gave fans a glimpse of her memorable high school experience, and she sure did turn heads.
On Thursday, the former "Clean House" host shared a throwback photo on her Insta story, which captured a younger Nash just moments before her prom night. One thing that, however, got people talking was the number of dates she had.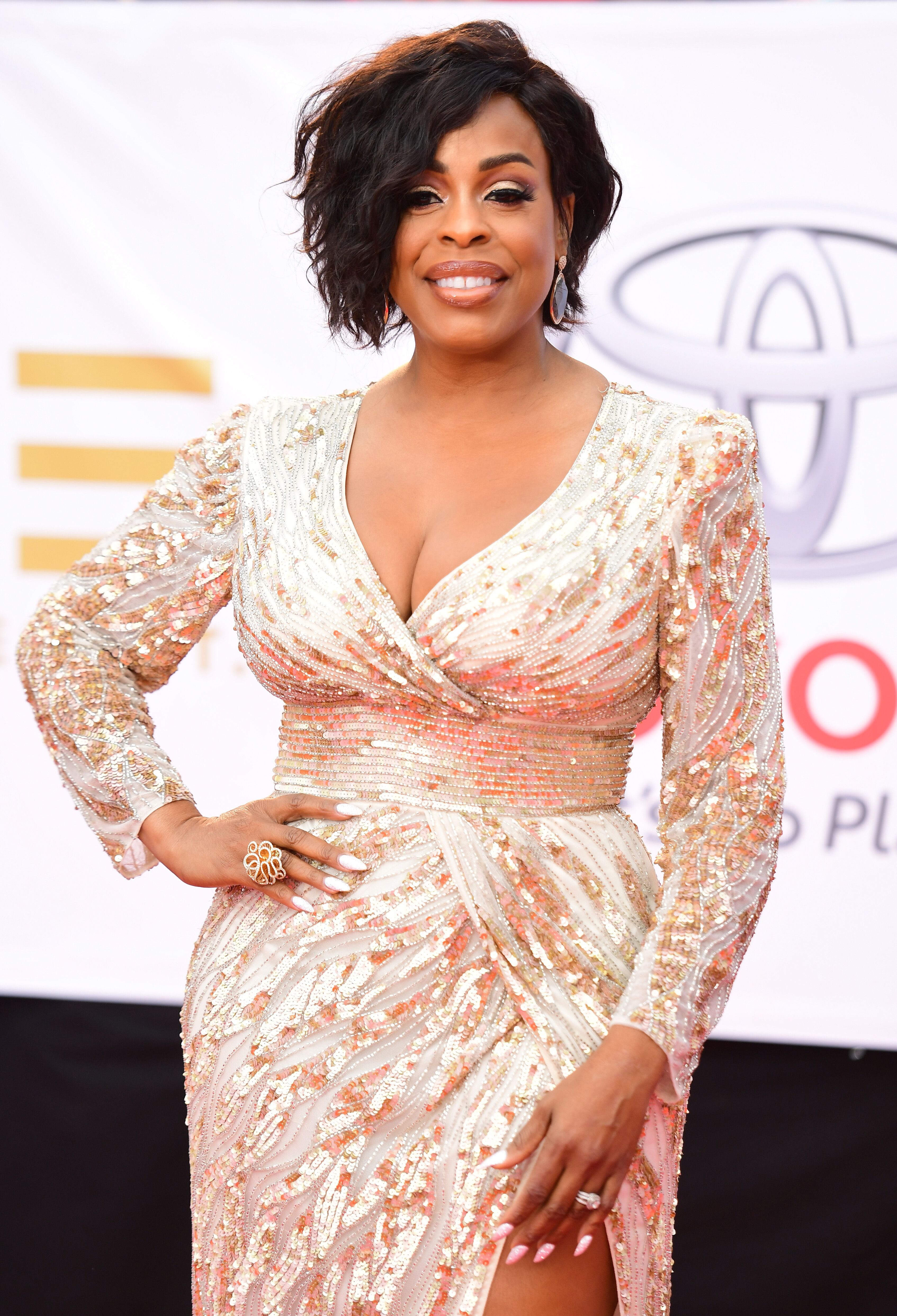 In the photo, Niecy was pictured posing with three gentlemen right behind her. While the actress rocked a full-length green dress, all three men looked dapper in their tuxedos.
In her caption, the Emmy award-winning TV personality revealed that all of the three men had been her date. She wrote:
"Three dates, don't hate!??"
The gorgeous picture, which was reposted by "The Shade Room" on Instagram, garnered reactions from fans who couldn't hide their astonishment.
While one user wrote: "the fact that they ALL match her!! This lady been Future before Future,  another wrote: "The Dress, the face, the three men….I STANNN." Several other users left comments about how lovely Niecey looked.
Niecy confessed that the only way she got through was by putting her life back together.
Niecy Nash, who has made appearances in several movies and series, is known for always paying attention to the exterior interpretation of her roles. 
Last month, the 50-year-old had spoken about her role in the new TV series, "Mrs. America" and how much she had labored to look exactly like the character she was supposed to portray. She said:
"I literally made myself look as much like her as I could with the afro and the outfit and all of those things…"
When Niecy isn't investing all of her efforts into her job as an actress, the mother of three isn't afraid to put herself first.
In a speech delivered at the 2020 "Essence Black Women in Hollywood Awards," the star opened up about her painful split from her husband, Jay Tucker, last year, and how the experience helped her.
According to Nash, the pain that came with getting separated from her husband stretched her and eventually made her grow to be a better person.
Niecy confessed that the only way she got through was by putting her life back together, which helped her get on the journey to live her best life.
Nash got engaged to Jay, who worked as an electrical engineer in 2010, and by 2011, the couple got married at a beautiful ceremony in Malibu.
This marriage was Niecy's second. She had been previously married to Don Nash before they divorced in 2007. The couple shares three children.