Fans Love Kobe Bryant's Daughter Natalia's Radiant Look as She Poses in a White Dress
Late basketball legend Kobe Bryant's daughter, Natalia, glowed beautifully as she posed with a watermelon in a recently shared Instagram picture.
Natalia Bryant is looking amazing! The 17-year-old took to Instagram to post a stunning photo of herself in which she held on to a watermelon.
Natalia struck a very adorable pose as she looked up with a lovely smile on her face. The young Bryant had her eyes shut.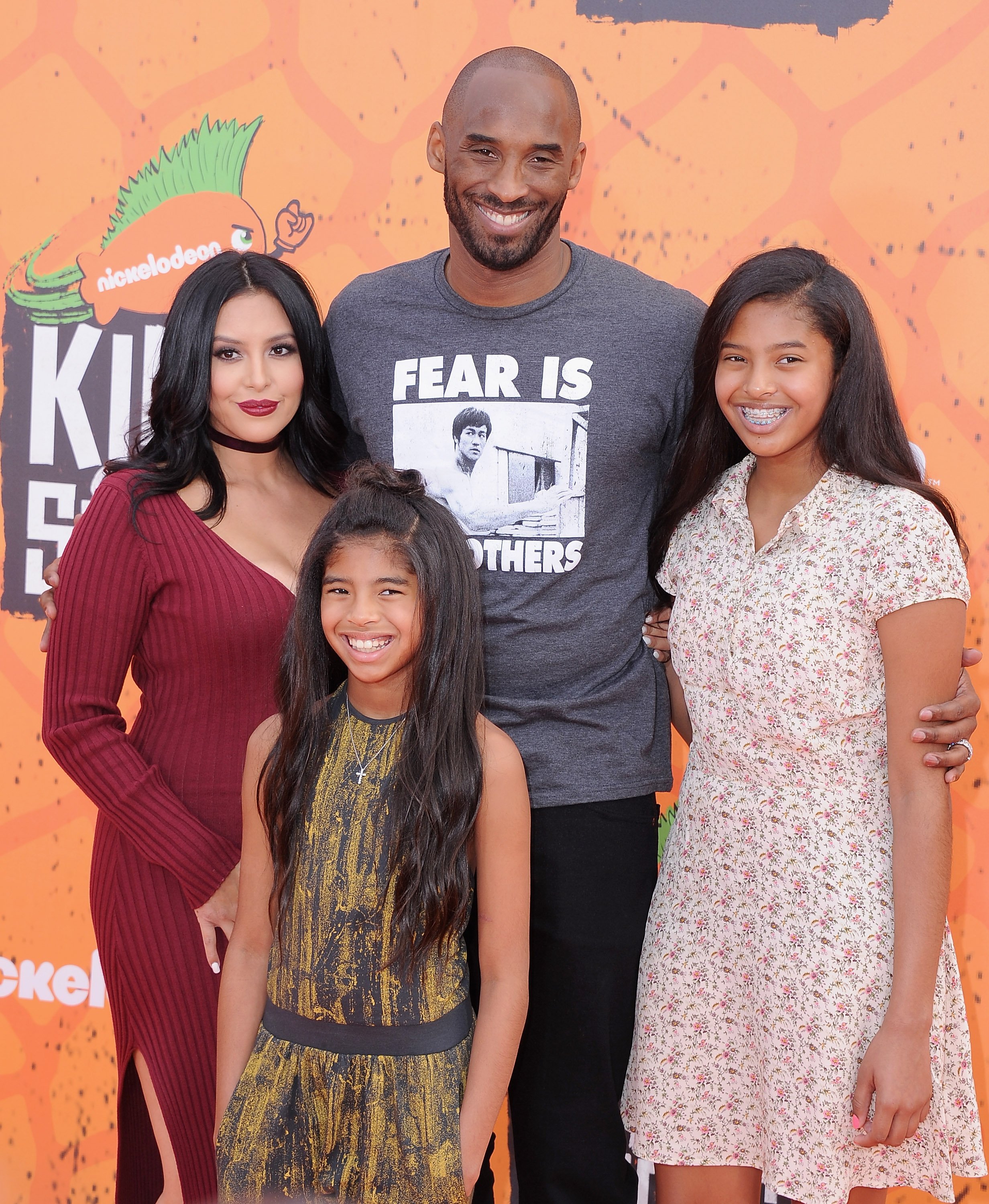 She rocked a light white dress, which was nicely complemented by her shiny black curls. People could not get over how beautiful Natalia looked.
Many fans and followers gushed about the picture, while some described her with nice words such as "pretty" and "adorable." One comment read:
"Beautiful, Glad to see that smile on your face ???"
Although Natalia is looking happy in the snapshot, this was not the case months ago when she suffered the devastating loss of her dad, Kobe Bryant, and her younger sister, Gianna.
Gianna was 13 at the time of her death and would have turned 14 on May 1. The special day prompted Natalia to honor her younger sister, with a post on Instagram.
Vanessa has since taken action against Island Express Helicopters.
She misses her sister, but Natalia believes that the late youngster and her dad are always smiling down on her from heaven.
Natalia's mother, Vanessa Bryant, also remembered her late husband with an Instagram post of one of his books. The book titled, "Epoca the Tree of Ecrof: Island of the Gods" was dedicated to her:
"For Vanessa. Thank you for always being the realist to my Dreamer."
This was one of the ways Kobe showed the love he had for his wife. Vanessa and her daughters were the loves of his life. The two lovebirds met when Vanessa was still a 17-year-old high school student in California.
They got engaged half a year later and tied the not when Vanessa turned 18. Kobe's family was not very happy with his decision at the time.
The couple also had other problems such as miscarriages and a sexual assault lawsuit which Bryant faced during their marriage.
Vanessa also filed for a divorce back in 2011 following a rough patch, but they were able to fix their issues in 2013.
Unfortunately, the mother of three now has to deal with the tragic loss of her husband and daughter to a helicopter crash in January.
Vanessa has since taken action against Island Express Helicopters, who owned the helicopter involved in the crash; she filed a wrongful death lawsuit.