Fantasia Barrino's Daughter Zion Looks like Her Mom's Younger Version in New Selfies
Zion Quari Barrino, the 18-year-old daughter of R&B singer Fantasia, shared some selfies on her Instagram page, showing how much she looks like a younger version of her mother. 
Zion Barrino is the first child of the singer, Fantasia, who had her as a teenager. Mother and daughter do share an incredible resemblance, which was again brought to the fore with Zion's latest post on Instagram. 
In the post, the 18-year-old shared some selfies of herself looking chic on her Instagram Story page. In one of the selfies, Zion wore a black top and pants and smiled at the camera.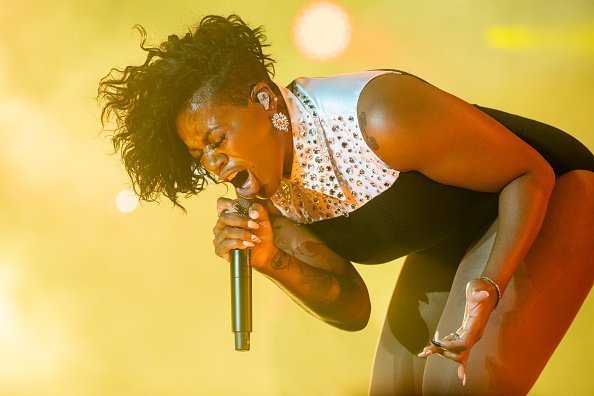 In another selfie, she looked to be lying on a bed and wore silver shades with pink frames. Zion also wore a wristwatch and a necklace to complete her lovely look. 
Another selfie showed the beautiful Zion flaunting her red lipstick, with the picture taken closer to her face. Asides from showing Zion's remarkable beauty, the selfies also showed how much she looks like her mother.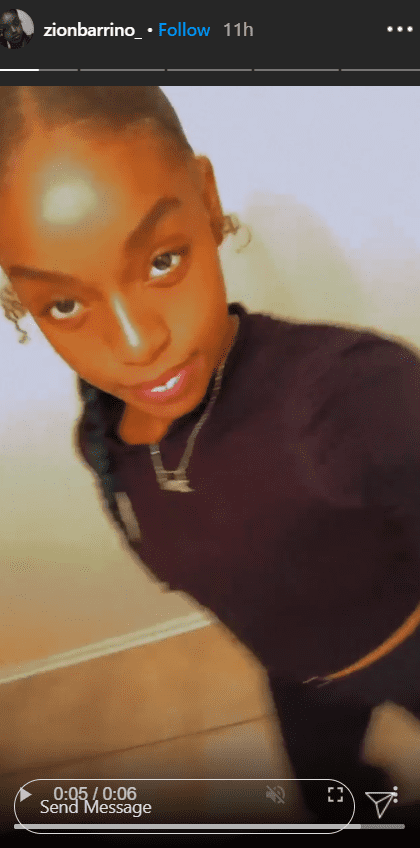 Zion celebrated her 18th birthday in August last year, and her proud mother marked the occasion by sharing a host of pictures and videos of her daughter on her Instagram page. 
Fantasia also went down memory lane in her caption to the post, recalling Zion's birth and gushing over her daughter's remarkable growth and qualities. 
The couple first wed in 2015, before renewing their vows on Christmas Day of 2016.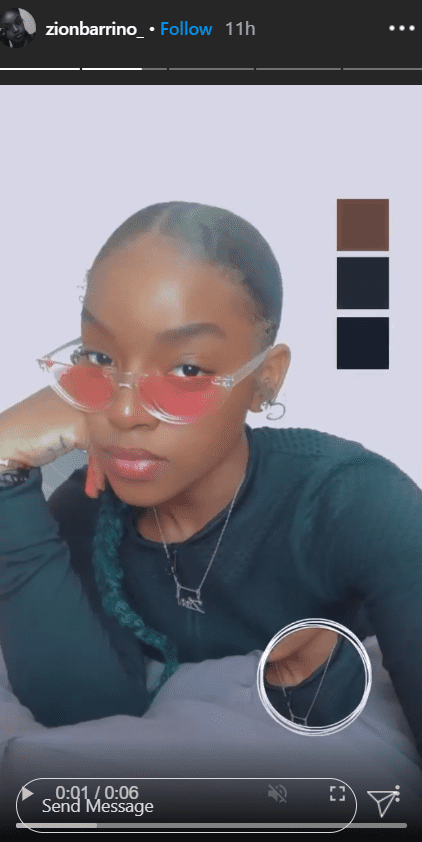 The singer began her caption by wishing Zion a happy birthday and expressing her disbelief at the fact that she was already 18. She also wondered where the time had gone after Zion constantly reminded her of her impending birthday. 
Fantasia then remarked that her daughter grew up to become a beautiful lady, and reminisced on the day her water broke, saying it was the scariest thing in the world. She continued, saying: 
"I was terrified because I was so young and I wanted to give you the world but I didn't know how I was going to do it."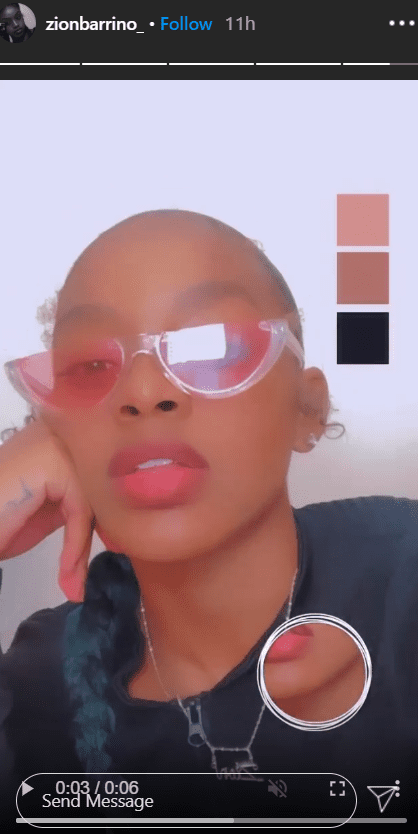 After recalling her daughter's birth, Fantasia also reminisced on some experiences they both shared, adding that she was proud of the young lady Zion had become. 
Fantasia ended her caption by saying that the day of Zion's birth was perfect, admonishing her daughter to go on and become great, and asking her fans to join her to celebrate the one who changed her life.
Fantasia is married to Kendall Taylor, a businessman. The couple first wed in 2015, before renewing their vows on Christmas Day of 2016. Theirs is a sweet love story, with the couple tying the knot three weeks after their first meeting. 
The wedding ended the sadness and travails that Fantasia had experienced in her career and previous relationships. Fantasia revealed that she knew Kendall was the one for her when he asked to pray for her, adding that it came after she asked God for someone to pray for her.