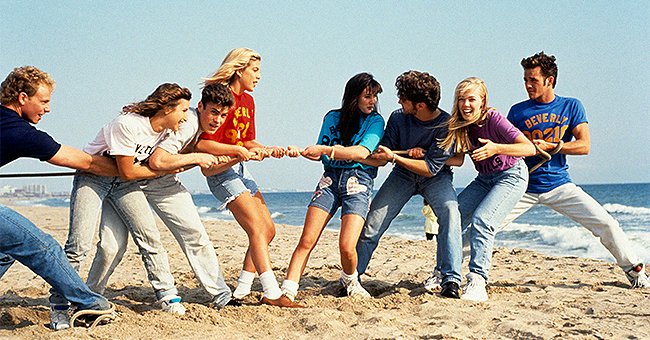 Getty Images
'Beverly Hills, 90210' Came to an End 20 Years Ago – Every Reunion of the Cast That We Know Of

Here's everything that the cast of "Beverly Hills, 90210" have been up to since the show first ended in 2000.
Even though it has been twenty years since fans first said their goodbyes to "Beverly Hills, 90210," the show has remained evergreen in their hearts.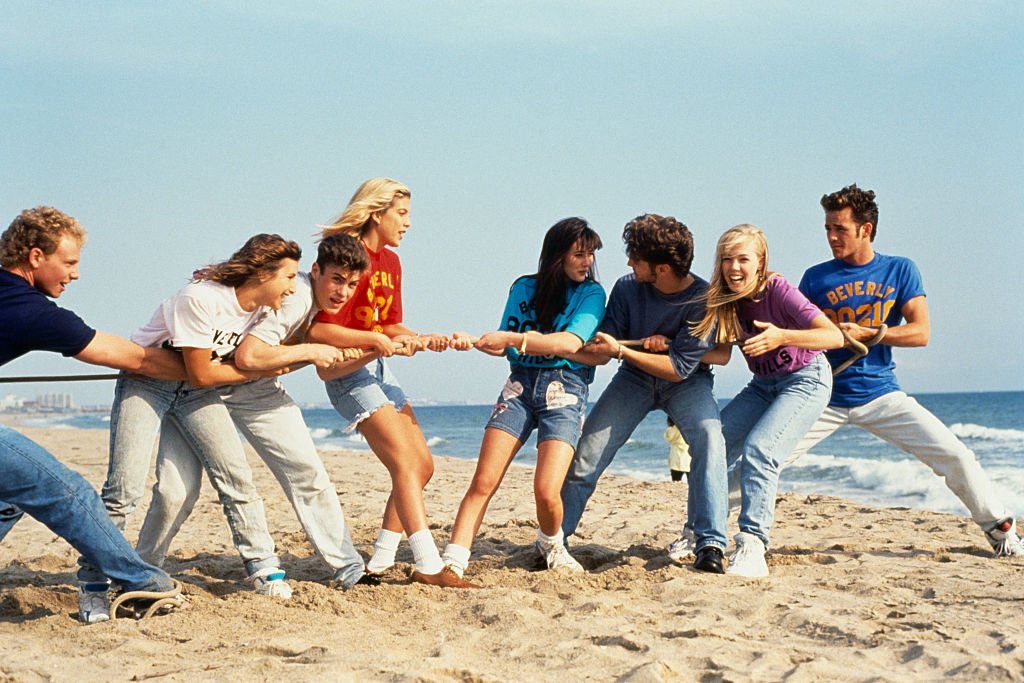 Cast from the television series Beverly Hills, 90210 on January 01, 1991 | Photo: Getty Images
The show had stars such as Tori Spelling, Luke Perry, Jennie Garth, Austin Green, and Ian Ziering, lighting up TV screens weekly.
The cast was thrown into mourning when the news of Luke Perry's passing became public in March 2019.
While Tori, Jennie, Ian, and Austin were the only original cast members who stayed on the show throughout its decade-long run, Luke returned for the last two seasons.
Gabrielle Carteris, Jason Priestley, Tiffani Thiessen reprised their roles for the May 2000 finale, but Shannen Doherty left after season 4 and never returned.
Luckily, the story didn't end there for the show and its stars as they have met many more times, and we have all the details for you.
THE FIRST REUNION
The first time the cast met after the show's end was during Fox's "Beverly Hills, 90210: 10-Year High School Reunion" which was an avenue to celebrate the characters' fictional graduation anniversary.
It was the first time that Shannen would see her former costars Jason, Jennie, Gabrielle, Luke, and Ian in years.
THE REUNION ON THE RED CARPET
The cast members came together to celebrate "Beverly Hills, 90210" and "Melrose Place" coming out in DVDs in 2006.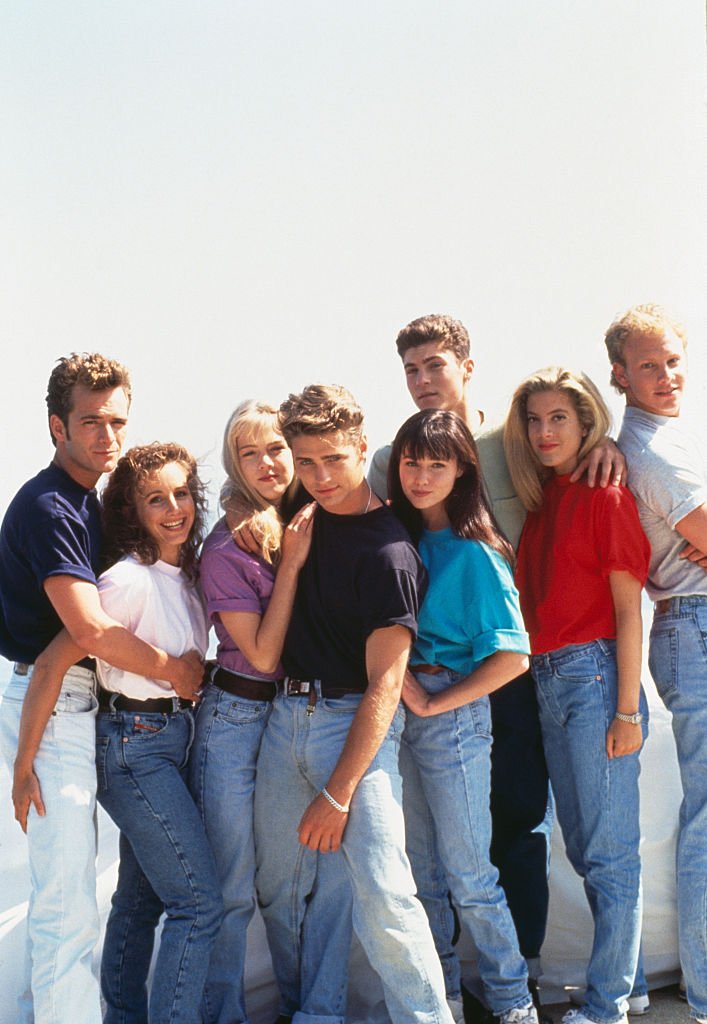 Cast of Beverly Hills, 90210 on August 01, 1991 | Photo: Getty Images
THE BEVERLY HILLS REBOOT
In 2008, CW launched a reboot of the drama, simply titled "90210," which saw Tori and Shannen make guest appearances in its first season.
Jennie also reprised her role as Kelly Taylor for 20 episodes. Through the reboot, fans learned that even though Kelly and Dylan weren't together, they shared a son named Sammy.
THE AFTER-SHOW DRAMA
Jennie and Tori had a falling out with the costar, Tiffani, after the show ended. Us Weekly reported that Tiffani confirmed the existence of a feud to Howard Stern in 2012.
BIRDS OF A FEATHER
Regards of the drama surrounding their personal lives, Tori and Jennie had an onscreen reunion for the short-lived ABC show, "Mystery Girls," in 2014.
LUKE'S DEATH
The cast was thrown into mourning when the news of Luke Perry's passing became public in March 2019. The 52-year-old died on March 4, 2019, after he suffered a stroke.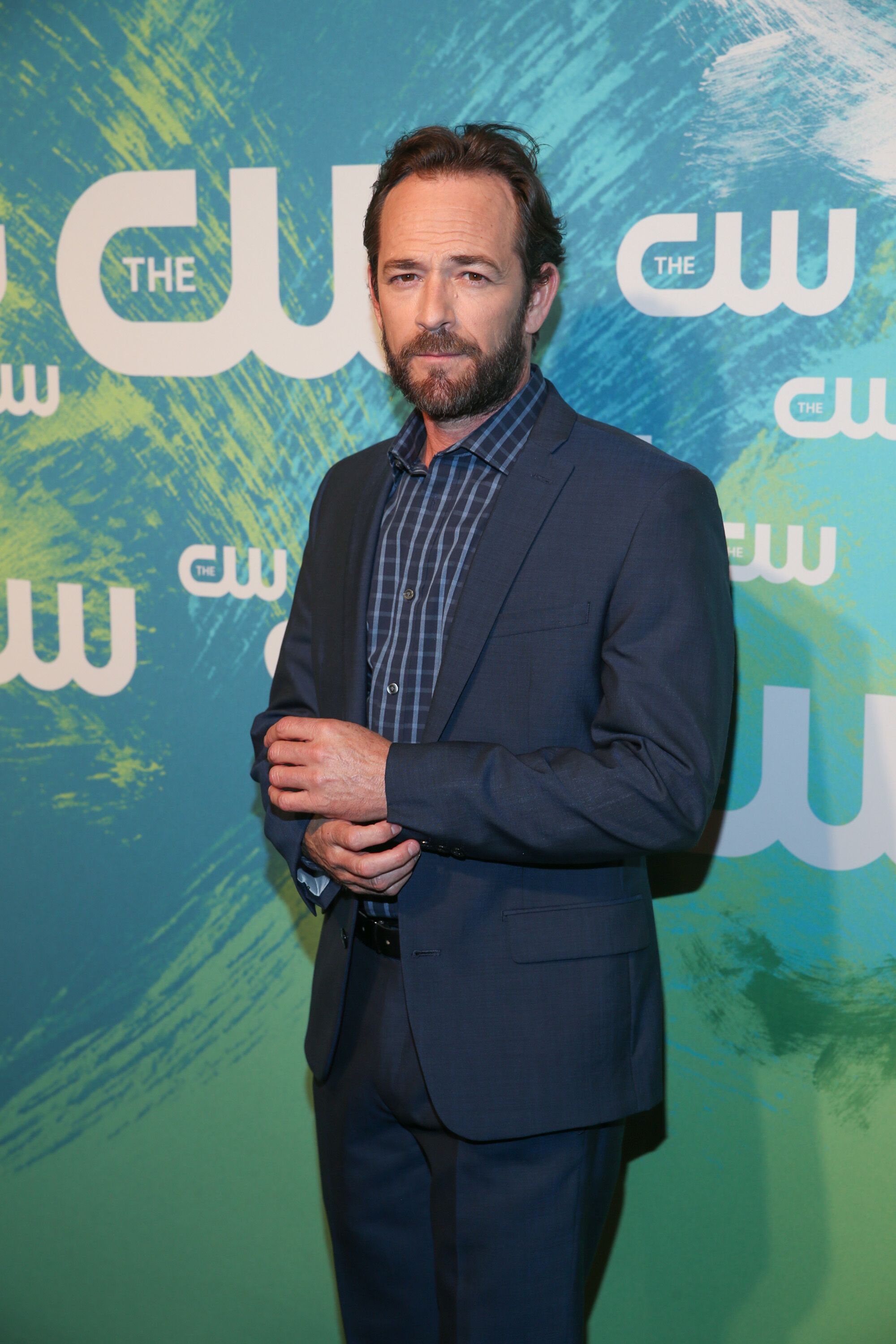 Luke Perry attends The CW Network's 2016 New York Upfront Presentation on May 19, 2016 | Photo: Getty Images
THE QUASI-REVIVAL
A month after Luke's death, Fox ordered a quasi-revival of "Beverly Hills, 90210," and while Luke hadn't signed on because of his performance on the CW's "Riverdale," Shannen was inspired to join after his death.
Known as "BH90210," ET Online reported that the show was a mockumentary-type series that followed the heightened accounts of the former "Beverly Hills, 90210" cast members as they went on a quest to restore the '90s drama. Before the show premiered in the summer of 2019, Tori told E! that:
"It's not technically a reboot, because I feel like everyone has seen the reboot. We don't want to be the last ones like doing the reboot thing."
As regards what the cast has been up to since the show's end, Us Weekly recounted that Tiffani landed a role as Lori Mendoza on Netflix's "Alexa & Katie."
Meanwhile, Gabrielle Carteris got partially paralyzed for months after she suffered an injury while filming the 2006 Lifetime movie, "Past Tense." Luckily, she has since recovered and even gone on to feature on "My Alibi" and "Code Black."
Austin, who is married to Meghan Fox, has also appeared in several hit shows, including "Freddie," "Desperate Housewives," and "Anger Management."
Please fill in your e-mail so we can share with you our top stories!