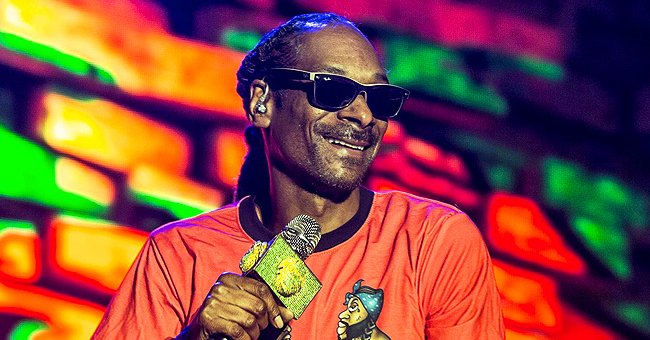 Getty images
Snoop Dogg's Daughter Princess Shows off Curves in a Lemon Yellow Swimsuit (Photo)

Snoop Dogg's daughter, Cori Broadus, showed off curves when she shared an image of her wearing a lemon yellow swimsuit in a new post on Instagram.
Snoop Dogg's daughter, Cori Broadus, has been a fan favorite since the rap legend welcomed her in June 1999.
The budding musician recently wowed her 464,000 Instagram followers when she posted a photo of her sitting on rocks, in a lemon yellow swimsuit.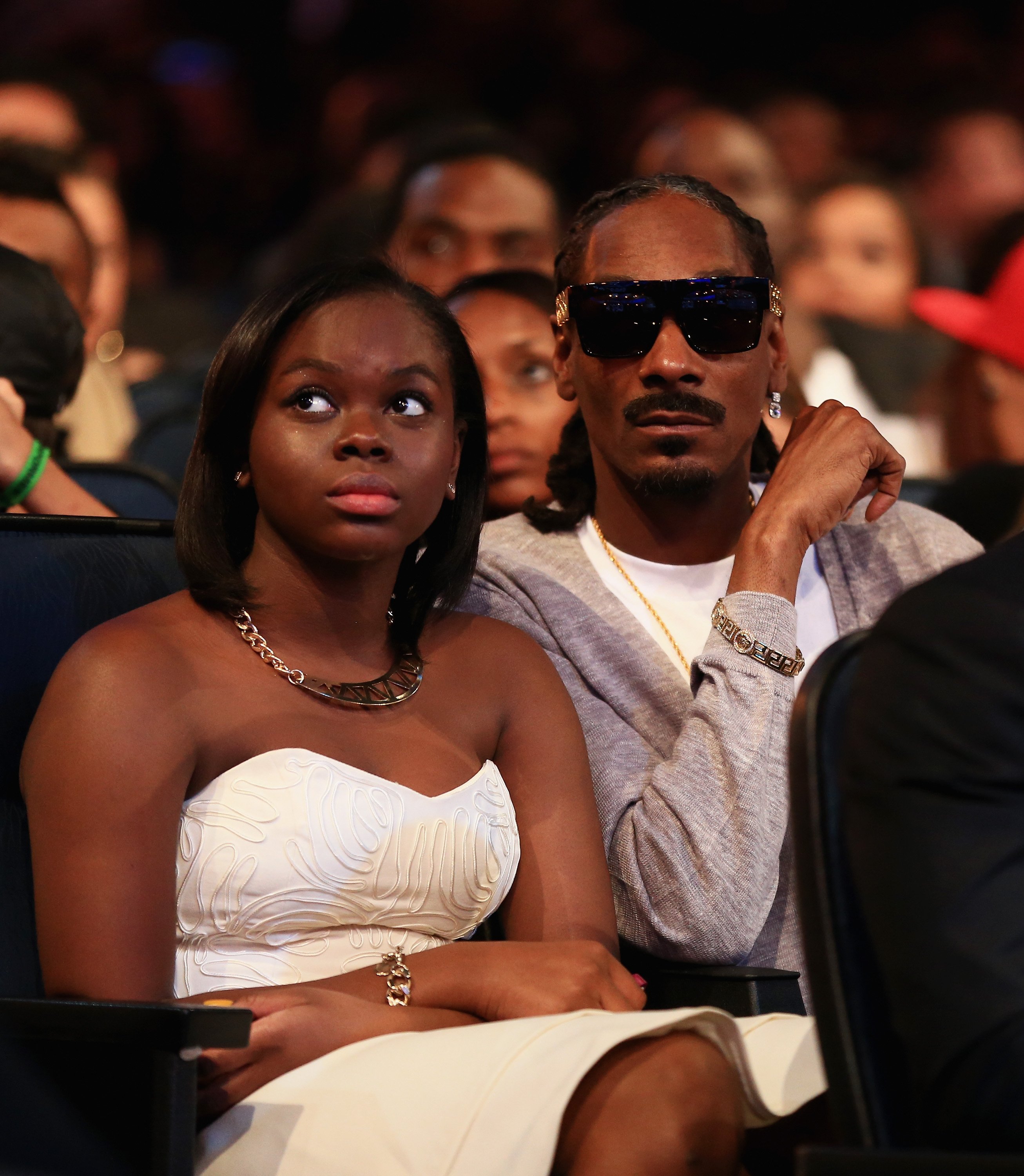 Snoop Dogg & Cori Broadus at the BET AWARDS on June 29, 2014 in California | Photo: Getty Images
In the photo, Cori stared at the horizon as she explained in the caption that she was in a tropical state of mind.
That fact, however, did nothing to deter her fans from liking the post over 14,000 times while they praised her black beauty in the comment section.
Cori's father, Snoop Dogg, is an American West Coast rapper, singer and media personality. He was discovered by Dr. Dre and has received fame from albums like "Doggystyle," "Tha Doggfather," and "No limit Top Dogg."
Snoop married his high school sweetheart, Shantel Taylor, on June 12, 1997, but filed for divorce seven years later, citing irreconcilable differences.
However, the couple renewed their wedding vows on January 12, 2008, after making it known that his then 11-year-old daughter, Cori's lupus diagnosis, convinced them to stay together.
Snoop Dogg and his wife Shantel Broadus are still going strong as the two celebrated 20 years of marriage in June 2017. Though Snoop acknowledged that their marriage has been full of ups and downs, they have found a way to make it past the second-decade mark.
The "Wiggle" rapper is a father to three children, 25-year-old son Corde, 23-year-old son Cordell, and 20-year-old daughter Cori.
Snoop revealed his family man characteristics as he talked about his family during an interview on "The Queen Latifah Show." The rapper said he was going to give his children a smoother upbringing shielding them from the struggles he faced to get to the top.
The 48-year-old rapper became a grandfather after his eldest son Corde Broadus welcomed a baby boy with Jessica Kyzer. Snoop took to Instagram to announce the news by posting photographs and a video of his grandson, Zion.
Snoop Dogg's baby girl, Cori Broadus, aka Cori B, is following in her dad's footsteps; the youngster recently released her music video for the single "Sittin' In My Room."
The "Drop It Like It's Hot" rapper's 20-year-old daughter, Cori, is quite the fashionista who isn't afraid of taking risks. She recently took to her Instagram account to show off the new tattoo she got on her face.
The new ink read "Belle," meaning "beautiful," and although she seems pretty pleased with the bold move, she has gotten lots of criticism as many people do not like the location of the tattoo.
However, the backlash hasn't stopped Cori from flaunting her new tattoo, while also showing off her curvy body on the gram.
Please fill in your e-mail so we can share with you our top stories!