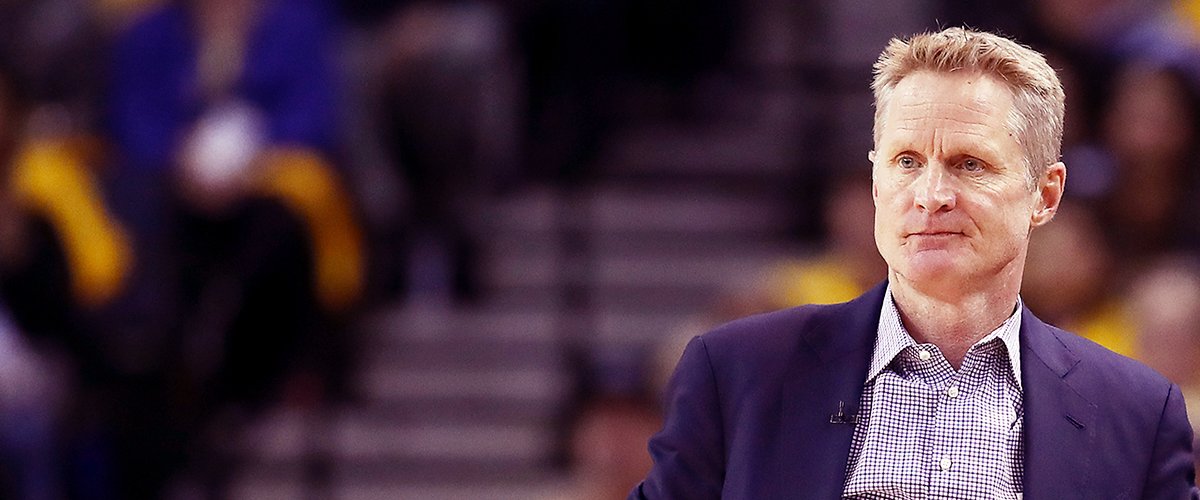 Getty Images
Steve Kerr's Daughter Maddy Proved to Be a Talented Volleyball Player — Meet Her

NBA great and current Golden State Warriors coach Steve Kerr has been married to the same woman for three decades. Maddy, one of their children, is a talented volleyball player.
Steve's wife is Margot Kerr, and their love story looks like something taken out of a fairy tale. They first met back in 1985 after they were set up on a blind date.
Maddy was among the top players in the US while in high school.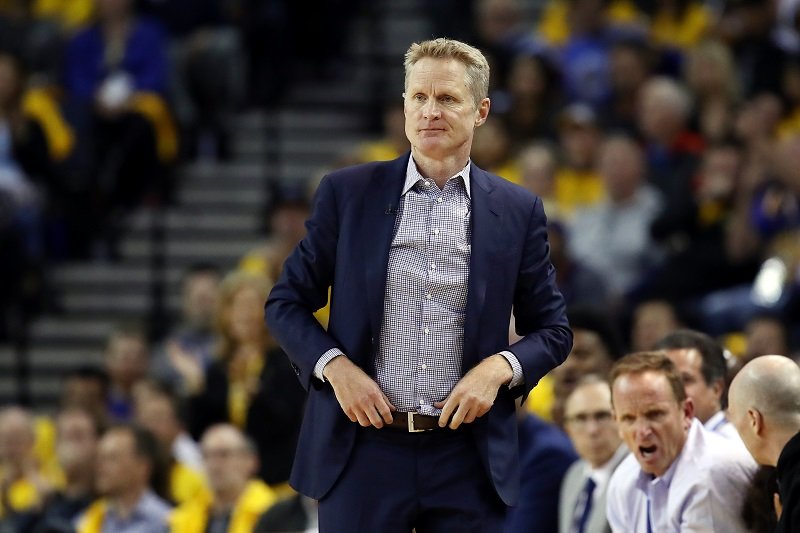 Steve Kerr on May 14, 2019 in Oakland, California | Photo: Getty Images
MARGOT AND STEVE KERR'S LOVE STORY
At the time, both of them were sophomores at the University of Arizona and were friends of Bruce Frasier, who played in the college's basketball team with Steve.
During an interview with the SF Gate, Margot recalled that Bruce probably thought that they would make a great couple because they were "nerdy." He was right, luckily, as they have been in a relationship ever since and even tied the knot in 1990.
Since Steve had a hard time landing a permanent spot on an NBA team, the pair had to move quite frequently, living for a while in Phoenix, Cleveland, and Orlando. Margot even revealed that her husband wasn't sure about his career. She explained:
"He didn't think he was going to play that long. He was taking summer classes and thinking of going back to grad school and being an assistant coach."
STEVE'S CAREER GOT BETTER
Fortunately, everything improved when he was signed by the Chicago Bulls in 1993. Not only did he get a more important role in the team, but he also won three NBA titles with them and became a respected three-pointer.
He spent the last years of his career playing for the San Antonio Spurs and Portland, winning two championships with the Spurs.
Steve Kerr's wife was by his side throughout the entire process. Nowadays, they are the proud parents of three children: Nick, Matthew, and Maddy.
Out of the three, two decided to follow in the steps of their dad and became athletes. Nick, his eldest son, played basketball for years, but he eventually realized that he was not good enough to make it into the NBA.
STEVE KERR'S KIDS
Instead of giving everything up, Steve Kerr's son became an intern coach at the University of California, Berkeley (Cal), and even joined the San Antonio Spurs coaching staff.
The most successful of his kids when it comes to sports is his daughter, Maddy. Back in 2013, she made the All-Pac-12 freshman first team. Apart from that, she was among the top players in the US while in high school.
Matthew Kerr, the youngest son of the Golden State Warriors coach, is the only member of the family who prefers reading and writing.
Nick once said that his brother was a very artistic person who was into screenplays, and even admitted that he was "way smarter" than the rest of the Kerrs.
MADDY'S THOUGHTS ON HIS PARENTS
Coming back to Maddy, she was in an interview with Pac-12 Networks in 2016 and revealed that, while she is indeed athletic like her dad, she is more similar to her mom. She elaborated:
"She has a big personality. She is actually really competitive. My dad's competitive at sports, but my mom […] is super competitive in life."
In the same interview, Maddy hilariously tried to say that neither she and her father where annoying as each other's sideline fan. However, she eventually gave up and said that the NBA great was actually more annoying than her.
Steve Kerr and Michael Jordan have history. Not only did they play together for a few seasons with the Chicago Bulls, but they also got into a physical fight.
The altercation happened during training camp for the 1995-1996 season. In it, Michael and Steve got involved in a trash-talk argument that ended with Michael landing a punch in Steve's face after the latter decided to defend himself.
In an interview with "NBA on TNT," Steve Kerr confessed that their fight actually made their relationship stronger and that he felt as if he "passed the test" that Michael had for him.
Please fill in your e-mail so we can share with you our top stories!