Getty Images
Arthur Gunn from 'American Idol' — What We Know about the Singer Who Grew up in Nepal
Arthur Gunn had an incredible run in "American Idol" Season 18. What some people might not know is that his real name is Dibesh Pokharel and that he grew up in Nepal.
The novel coronavirus has impacted not only people's health but also their routine. Most of the things that they used to do now have a protocol that needs to be followed to prevent the virus from spreading. "American Idol" is one of the examples of that.
He has a Nepali album called "Graham."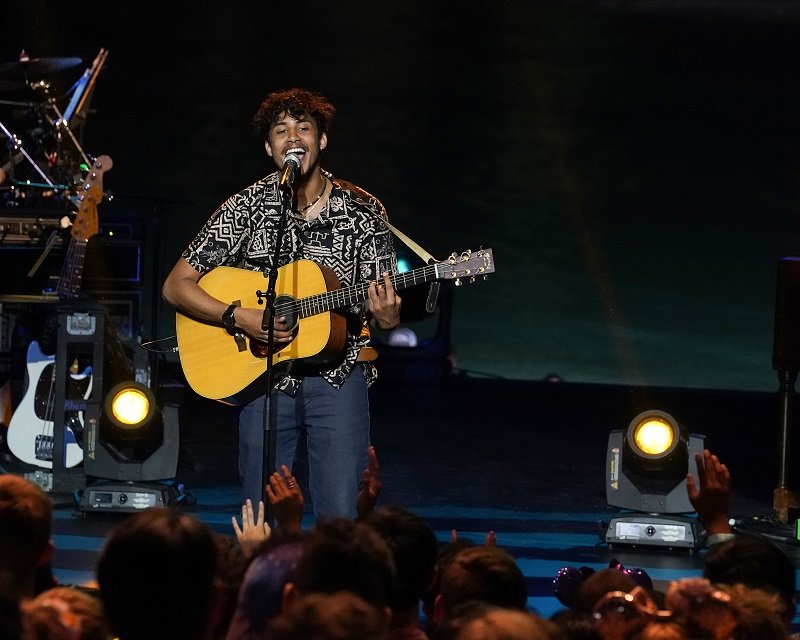 Arthur Gunn on January 31, 2020 | Photo: Getty Images
"AMERICAN IDOL" SEASON 18 WINNER
Spoiler alert: this article contains the name of the winner of "American Idol" in 2020.
On May 17, the show's finale aired. The finalists were two impressive artists who stole everybody's hearts from the get-go: 21-year-old subway singer Just Sam and 22-year-old singer-songwriter Arthur Gunn. Both of them were in their respective homes.
In the first-ever at-home finale of the show, it was Just Sam who celebrated the most after she was named the winner. "My dreams have come true," said the rising star, from whom we are very likely to keep hearing good things.
Although Arthur was the season's runner-up, he is also expected to be an important name in the entertainment industry, and everyone knew it ever since he sang "Have You Ever Seen the Rain?"
All of the judges – Lionel Richie, Luke Bryan, and Katy Perry – were left amazed. The respect that they felt for him improved after hearing about his story.
DIBESH POKHAREL' STORY
Arthur Gunn, also known as Dibesh Pokharel, was born and grew up in Nepal. There, his mom got him a guitar, and he used it to play and sing along to the songs on the radio and TV. While he was still young, his dream was to become a singer.
It wasn't until 2014 that he moved to Wichita, Kansas. His sisters came to the States before him to start studying, so he had a place to stay when he arrived. Arthur's parents joined them, too, after a while.
Once he was in Wichita, he started getting involved in country music and bluegrass. The most exciting aspect of him being a country singer is that he only listened to that genre in the US. Arthur explained:
"I hadn't listened to [that] kind of music before, but I was, like, pulled towards it. It was like magnetic."
Before trying his luck on "American Idol," though, he had already released a Nepali album called "Graham." Talking to Halla!, Arthur said that his record was about "day and night" and the "sun and the moon."
After admitting that most of the songs simply fell into pieces one by one, the singer revealed that his initial intention was to release an EP. However, since he had enough songs to make a full-length album, he "just took a shot."
Nowadays, he has over 250,000 subs on his YouTube channel. On it, he has plenty of videos from before he became famous at all.
So far, his most-watched clip is "Nyano Ghar." It was released in May 2018, and it has over 5 million views!
During his halla! interview, his stage name was a matter of conversation. Initially, it was just a "quick name gathered from different dimensions." As time went by, he realized that "Arthur" had a deeper meaning. He confessed:
"I am fascinated with 'Art' in every form and the outcome it can create. 'Hur' is a biblical name, which means 'hole,' nothing religious, though."
Even though he didn't win, it was definitely the best learning experience he could possibly get. Talking to Hollywood Life, the singer pointed out that he had been singing non-stop for eight months, which significantly improved his singing skills.
This will not be the last time that we hear about Arthur Gunn. He is expected to be an important name in the music industry.
Please fill in your e-mail so we can share with you our top stories!