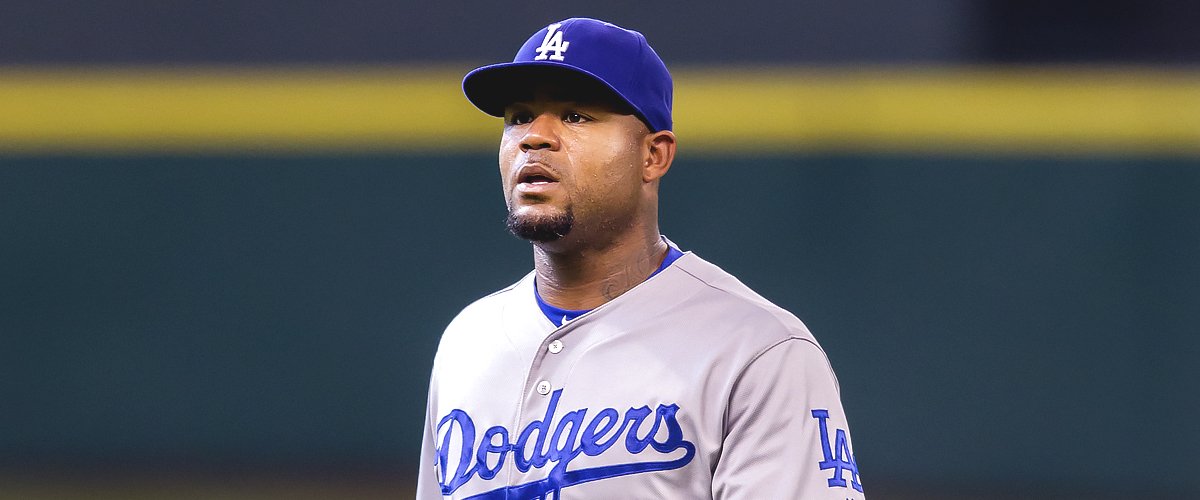 Getty images
Carl Crawford Is a Proud Father of Mini-Me Son Carl Leo — Meet the Former MLB Star's Family
The former professional baseball star and Hip-Hop record producer has led a complicated love life, but one thing he doesn't regret is becoming a father.
38-year-old former MLB left fielder Carl Crawford is almost equally famous for his four-year relationship with TV personality Evelyn Lozada, with whom he shares a son, and for his remarkable sports career.
Nicknamed "The Perfect Storm" for his brilliant performance during the first years of his career as a professional baseball player, (which went on from 2007 to 2016), Crawford was exposed to a different audience after his romance with Lozada.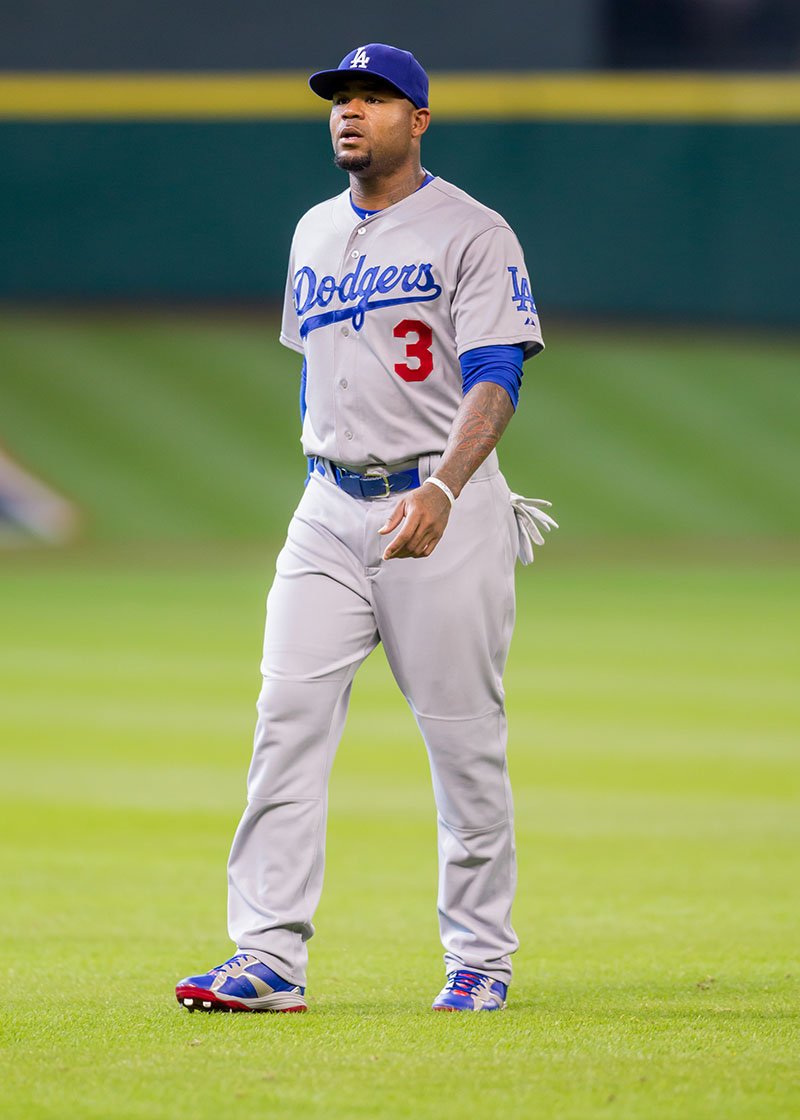 Carl Crawford #3 of the Los Angeles Dodgers is seen prior to the game against the Philadelphia Phillies on August 6, 2015 at Citizens Bank Park in Philadelphia, Pennsylvania. I Image: Getty Images.
EVELYN LOZADA
44-year-old Lozada has been a presence on American television since her first appearance on "The Mo'Nique Show" in 2011.
After being featured on the likes of "Today" and "Entertainment Tonight," Lozada landed her own reality TV series "Livin' Lozada," which aired for one season between 2015 and 2016.
But Lozada's most notable claim to fame was taking part in the reality TV series "Basketball Wives" between 2010 and 2019, for a total of 102 episodes.
Lozada is also known for her weakness for high-profile athletes. For 10 years (1998-2008), the TV star was in a relationship with the former Boston Celtics player Antoine Walker.
In 2012, after two years of dating, Lozada married American Football player Chad Johnson (formerly known as Chad Ochocinco), only to divorce him two months into the marriage.
SON CARL LEO
Crawford and Lozada's only son together was born on March 22, 2014. He was given the name Carl Leo, and to distinguish him from his father, he was to be referred to by his middle name, which has an interesting origin.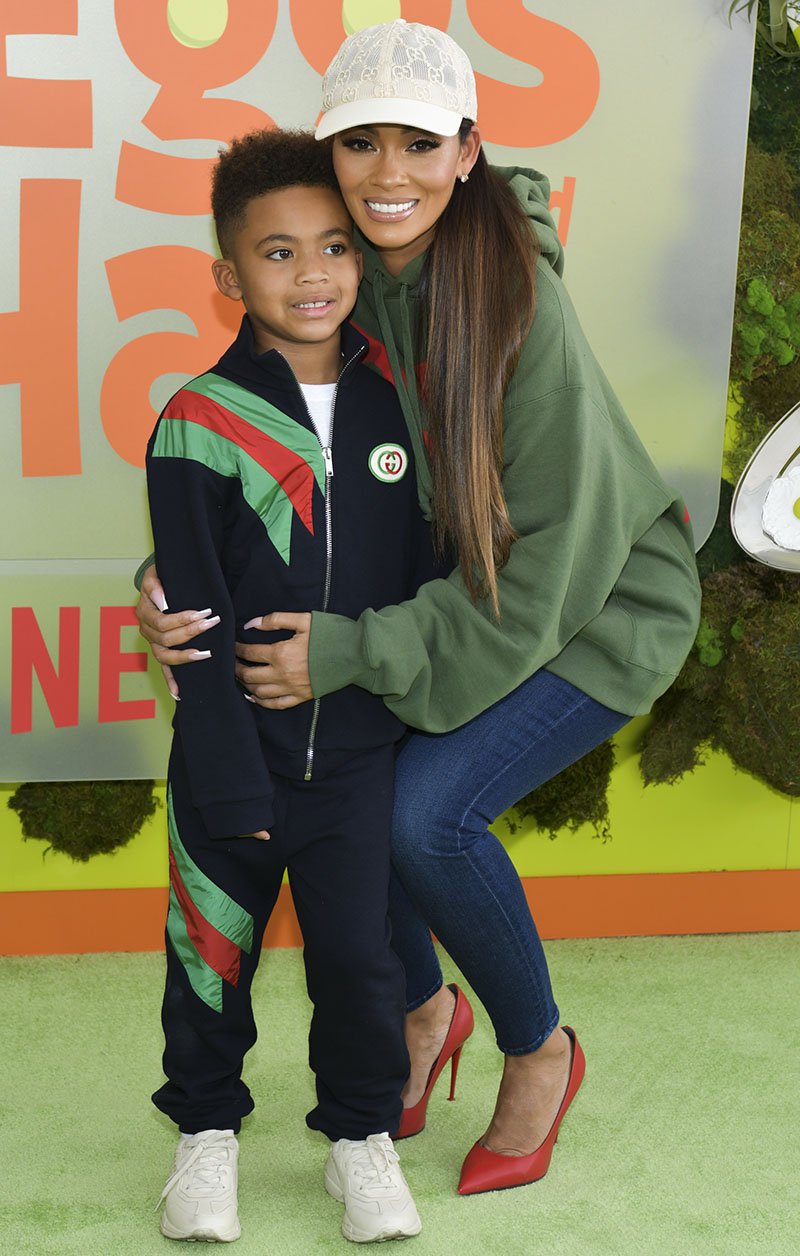 Evelyn Lozada and Carl Leo Crawford attend the premiere of Netflix's "Green Eggs And Ham" at Hollywood American Legion on November 03, 2019 in Los Angeles, California. I Image: Getty Images.
As Lozada shared through a representative with People magazine when Carl was born, Crawford "wanted his son to have every aspect of him, including his birth sign."
"It was very quick, and Evelyn is happy because she was super nervous. Baby boy is so handsome, and she can't wait to reveal him to the world."
Carl Leo was born 20 years after his older half-sister Shaniece, whom Lozada shares with her previous romantic partner Jamal Hairston. Lozada and Hairston were in a relationship from 1989 to 1995.
As People reported, Lozada had kept the identity of Carl Leo's father until mid-pregnancy, when she revealed Crawford to be her partner and the father of her child. Crawford and Lozada became engaged around that time.
CALLING OFF THE ENGAGEMENT
Crawford and Lozada were engaged for the first three years during which they shared a home while raising their child, but the marriage never came to be, for the couple called it off and broke up in 2017.
US Weekly was the first outlet to confirm the breakup, in August of that year, when a representative revealed that the couple had gone separate ways as far back as February, but they were taking things slowly for the sake of their son.
Infidelity was mentioned by the couple's spokesperson back then, without adding any details in this regard.
The confirmation followed months of rumors about Crawford and Lozada growing distant, something that attentive fans noted in the former couple's social media activity.
1.4 MILLION DOLLAR RING
Crawford, who once signed a $142 million contract with the Boston Red Sox famously proposed to Lozada in December 2013 with a $1.4 million, 14.5-carat emerald-cut diamond ring.
They were expected to exchange vows mid-2017, but just weeks from the chosen date, the couple had to announce their change of plans.
According to TMZ, it was Crawford who was suspected of being unfaithful to Lozada, which resulted in her ending the relationship.
Even if California law allegedly obligated Lozada to give the ring back upon canceling the wedding, Lozada reportedly refused to surrender it, instead choosing to pass it on to her children when the time comes.
AMY FREEMAN
In parallel to his brief relationship with Lozada, Crawford had to deal with a heated custody battle with former girlfriend Amy Freeman, with whom he has a son and a daughter.
As IB Times reported in December 2013, Crawford was trying to prevent Freeman from moving to California, claiming that her sole purpose behind the move was to be favored by the state's child support laws and demand more money from him.
Freeman justified her attempted move as a way to let her two children be closer to their father, who lived in Los Angeles as a member of the Dodgers, a team he was traded to in 2012.
Freeman wasn't one to give up easily, and by May 2015, she was legally demanding $15,000 for child support every month, complaining about not being able to cover her children's needs with what Crawford was paying her.
SON JUSTIN
Justin, Crawford's son with Freeman, grew up to follow his father's steps, switching to baseball after focusing on basketball. In 2018, at age 14, Justin was already drawing attention from the major leagues with his sports talent.
By October that year, Justin was competing with the BreakThrough Series team at the 2018 WWBA Freshman Championships in South Florida, a competition fostered by the MLB and USA Baseball to offer opportunities to young people from minority groups.
"He has a chance to be better than his dad. He's driven, he's hungry, he just wants the information, he loves to be coached," former big leaguer and Justin's coach since age 6, told MLB.com.
"He's a coach's dream because he wants to be coached, and you just coach him up, and he understands the game and understands that no stage's too big for him," Spikey added about Justin.
FOURTH AND FIFTH CHILD
Following his separation from Lozada, Crawford has fathered at least two more children, for a total of five. First, he welcomed daughter Celine Jolie with a woman named Seux Gabby. Celine arrived at her first birthday on November 6, 2019.
Born only six months after Celine, 1-year-old Carlson, shared with another woman, named Megan Monae, is the youngest child confirmed as Crawford's son.
Please fill in your e-mail so we can share with you our top stories!