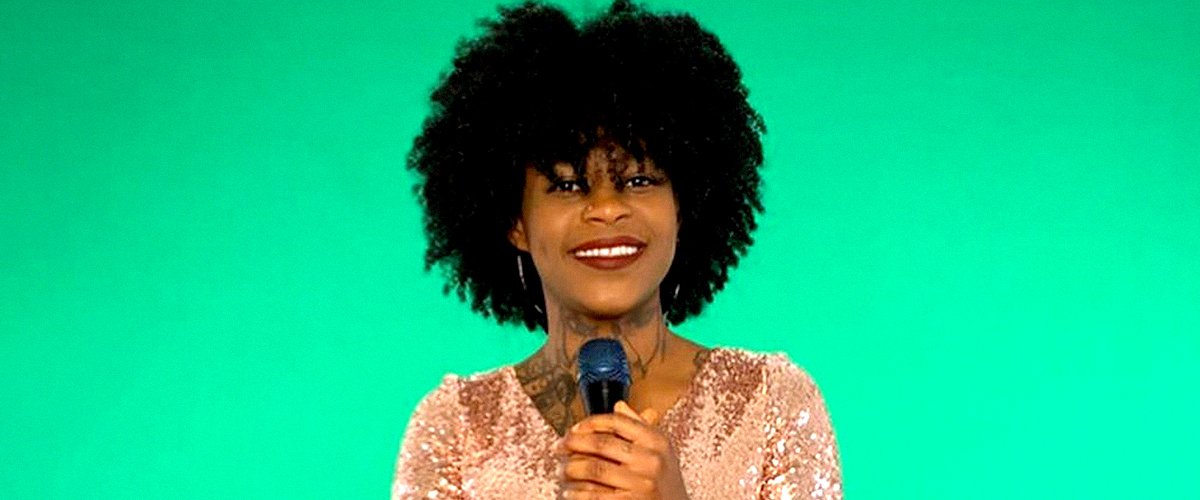 Instagram/justsam.co
'American Idol' Winner Just Sam's Inspiring Story — From Being Adopted by Grandma to Winning the Competition
The winner of "American Idol" season 18 was just announced and Samantha Díaz, known as Just Sam, beat out Arthur Gunn in the first-ever socially distanced Idol coronation.
Samantha Díaz has a lot to celebrate. She just joined the ranks of artists such as Kelly Clarkson, Adam Lambert, Fantasia Barrino and Jordin Sparks, after winning the 2020 season of "American Idol."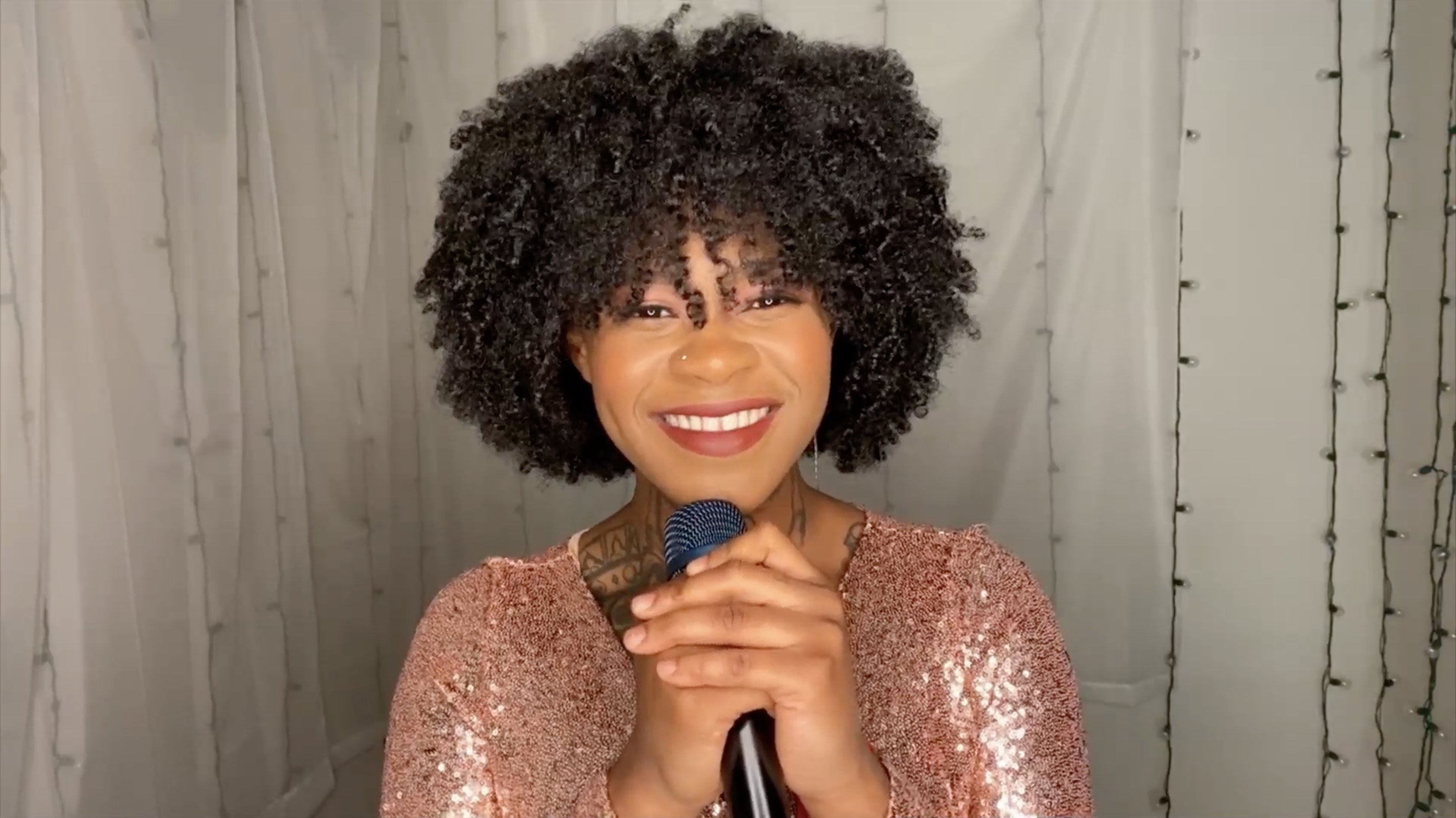 Just Sam on ABC's "American Idol" - Season Three - Top 7 AMERICAN IDOL -" | Photo: ABC via Getty Images
The 21-year-old former subway singer captured not only the fans but also the judges' hearts with her inspiring story, and from the moment she first auditioned, it was clear she would make it far in the competition.
SAMANTHA DÍAZ'S LIFE STORY
Samantha Díaz, aka Just Sam, had a difficult childhood. Her mother was in and out of jail when she was a kid, so she and her sister, Anabelle, spent time in foster care before their grandmother Elizabeth adopted them when Sam was 6.
Although the judges and fans of the show saw Just Sam's potential from the beginning, she wasn't really expecting to win.
"She made sure we were fed, she made sure we had a roof over our head, she made sure we had clothes on our backs," Just Sam said on the show.
Just Sam and Anabelle moved with their grandma to the Frederick Douglas projects in Harlem, where they still reside.
She recalled on an episode of the show that her grandma used to dress her and her sister on Sundays and take the bus upstate to visit their mother in jail, an experience that affected their relationship in the long run.
In 2018, Just Sam was the subject of a documentary made by Joe Penney and Ladan Osman for Topic titled "Sam, Underground." There, she mentioned that her relationship with her "birth parent" was complicated, as she confessed:
"I wouldn't want to sing with my mother, like, ever. I wouldn't want to work with her in music either."
SINGING UNDERGROUND
The first time that Just Sam sang on the street, she was in the seventh grade. She was with her sister and a friend sitting outside her mother's workplace, and they decided to start singing and ask for money.
After making a good amount that day, they kept doing the same for weeks, until they discovered that singing on the trains in the New York City subway system was prolific.
What started as a hobby soon became Just Sam's entire source of income. As she revealed in the documentary, she would make up to $100 on a good day singing in the subway.
"It's a happy feeling to sing anywhere, even if there's no one around," Just Sam explained. Still, she said there were some details she had to be careful about when hopping into the trains.
For example, she wore two pair of pants. The baggy ones made her look "bummy" to people, and the pair she wore under them had the sole purpose of storing her money whenever her ratty cardboard box was already full.
She also wore her oldest and worn-out shoes so that she could earn people's sympathy. "I have to look a certain way," she said. "I don't know what people think, but I just feel like if a dress a certain way, they respond differently."
FROM THE SUBWAY TO "AMERICAN IDOL"
On Just Sam's audition to "American Idol," she started singing Lauren Daigle's "You Say" but didn't got far because she broke down crying.
However, after soothing words from the judges—Katy Perry, Lionel Richie and Luke Bryan—she got back on track, this time belting out the notes to Andra Day's "Rise Up" and winning her ticket to Hollywood.
On that episode, Lionel told Just Sam that she had already won just by showing her talent to the judges and America.
Through her journey, Just Sam kept pulling on the heartstrings of both judges and audience with her charming and emotional personality.
She even showed her versatility during the showcases in Hawaii, when she went out on stage wearing more feminine clothes and singing a Selena Quintanilla song in Spanish, a language she doesn't even speak.
Amid the curiosity from fans about her nickname, she explained that during high school she used to dress like a tomboy and switch her style a lot, so her classmates didn't know in what category to put her.
"I wasn't a girl, not a boy, but both," Just Sam recalled. So, she came up with the perfect solution:
"And I'm like 'Just Sam.' You can't tell them anything else. It sounds perfect. I think I'm going to use that as my stage name forever."
THE FIRST SOCIALLY DISTANCED WINNER
During the finale of "American Idol," production had to come up with an innovative way to crown their winner amid the restrictions imposed to help stop the spread of COVID-19.
Instead of going back home to New York, Just Sam decided to stay alone in Los Angeles, mostly to protect her grandmother.
After passing to the top 5, Just Sam ended up facing against Nepalese-American singer Arthur Gunn, who was also a big fan-favorite.
She performed Kelly Clarkson's Stronger (What Doesn't Kill You), and a reprise of Andra Day's "Rise Up" that, in the end, won her the public vote and the title of American idol.
Grandma Elizabeth was present through a video call the moment Ryan Seacrest announced the winner, and she was visibly emotional while celebrating her granddaughter's success.
"She could not stop crying; literally, she almost gave herself an asthma attack," Just Sam told Billboard about her grandma. "She was just really excited. She was thanking God and Jesus; it was a whole bunch of that."
Although the judges and fans of the show saw Just Sam's potential from the beginning, she wasn't really expecting to win, and was prepared to congratulate whoever won the competition, as she said:
"I was ready to congratulate them. I didn't expect to even make it this far, so I definitely didn't expect to win."
Hollywood Records/Industrial Media's 19 Recordings already announced that Just Sam signed an exclusive record deal following her victory.
Please fill in your e-mail so we can share with you our top stories!