Shaquille O'Neal's Daughter Amirah Praised for Looking Gorgeous like Mom Shaunie in New Selfies
The former basketball star is considered one of the greatest players of his time. His ex-wife, Shaunie it's a successful producer and reality show star, and their daughter Amirah inherited both parents' talents.
The daughter of ex-NBA star Shaquille O'Neal, Amirah O'Neal is a beautiful young lady and a talented player. Amirah is a basketball player who attends Crossroads School in Santa Monica, California.
The last image she has shared on Instagram shows her face and long hair while wearing a black strapless top and looking directly at the camera. She is beautiful like her mother and an excellent athlete like her father.
Her followers commented on how beautiful she looks: "Look at you pretty mama," said one. "Your mom's twins," said another. "Gorgeous… you look exactly like your mom."
BASKETBALL PLAYER LIKE DAD
Shareef O'Neal, the oldest son of Shaquille, was transferred to LSU. And now his daughter Amirah is headed there, too, picking the Tigers as her college choice. Nearly thirty years after their dad plays with the LSU college team.
Their father was a star at LSU, winning a pair of SEC Player of the Year awards before embarking on an NBA career. The 6-foot-2 Amirah was a star at Crossroads High School in Santa Monica, Calif., averaging 17.2 points per game.
O´NEAL FAMILY
Shaquille O'Neal married Shaunie Nelson on December 22, 2002, in Beverly Hills. Shaquille and Shaunie had four children together. Both Shaunie and Shaquille each had a child prior to getting married.
Shaunie had a son Myles, and Shaquille had a daughter, Taahira with former girlfriend Arnetta Yardbourgh. Shareef Rashaun, the first son of the couple, was born in 2000 and Amirah Sanaa was born in 2001.
They welcomed two more children after getting married in 2002, Shaqir Rashaun in 2003 and Me'arah Sanaa in 2006.
In 2007, Shaquille filed for divorce. However, the couple later revealed that they had gotten back together. Unfortunately, the reconciliation was short-lived and Shaunie filed for divorce in 2010.
DIVORCED BUT TOGETHER
In 2010, Shaunie created the VH1 reality show "Basketball Wives" which follows the wives, girlfriends, and exes of NBA players. The show is currently in its eighth season with Shaunie continuing to act as executive producer and star of the show.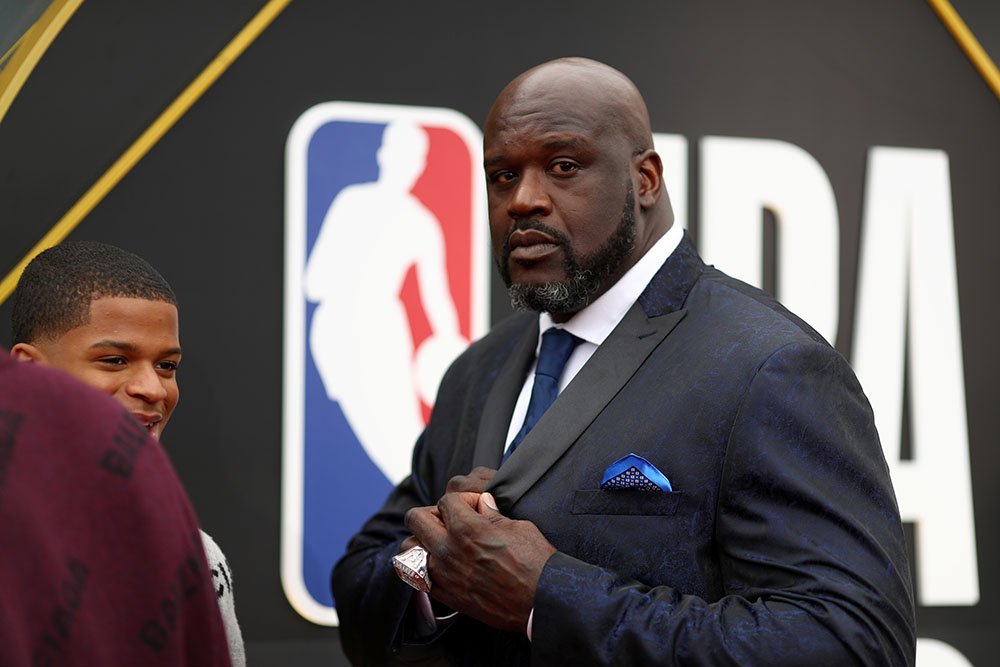 Since divorcing Shaunie, Shaquille has had a few long-term relationships. The former NBA MVP dated reality star Nicole Alexander from 2010 to 2012. He began dating model Laticia Rolle in 2014 but they broke up in 2018. Shaquille is currently dating actress Annie Ilonzeh.
The former player is pretty savvy on social media and has shared a lot of videos of him and family goofing around, demonstrating the close bond he has with each of his six children.