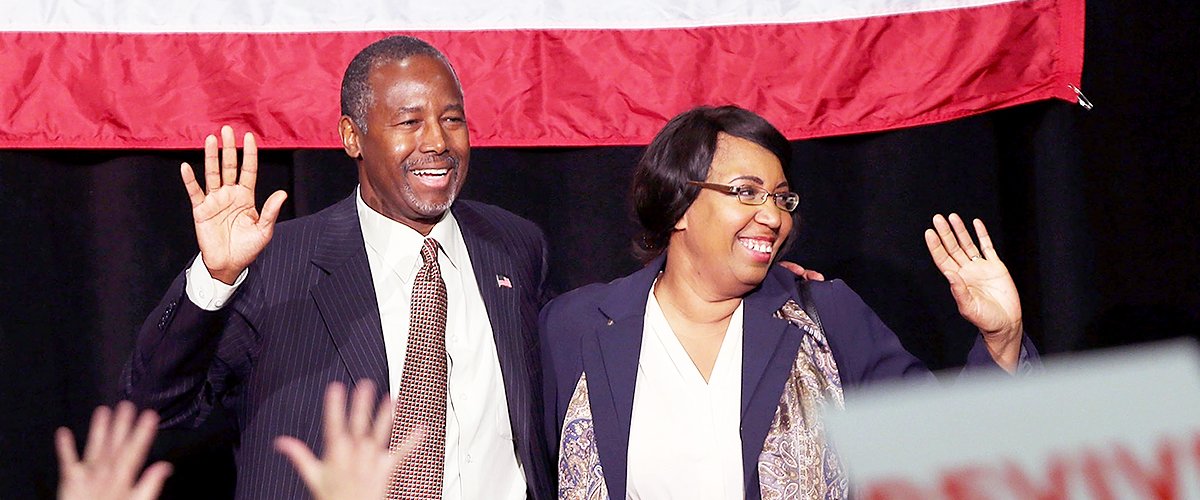 Getty Images
Candy Carson Co-authored Four Books with Husband Ben Carson — Inside Their Story

Candy Carson was born on August 19, 1953, as Lacena Rustin in Royal Oak Township, Michigan. She is a well-respected author and businesswoman who has co-authored four books with her husband, Ben Carson.
Some of her most notable books include "One Nation: What We Can All Do to Save America's Future," which was number one on The New York Times bestseller list for over five weeks.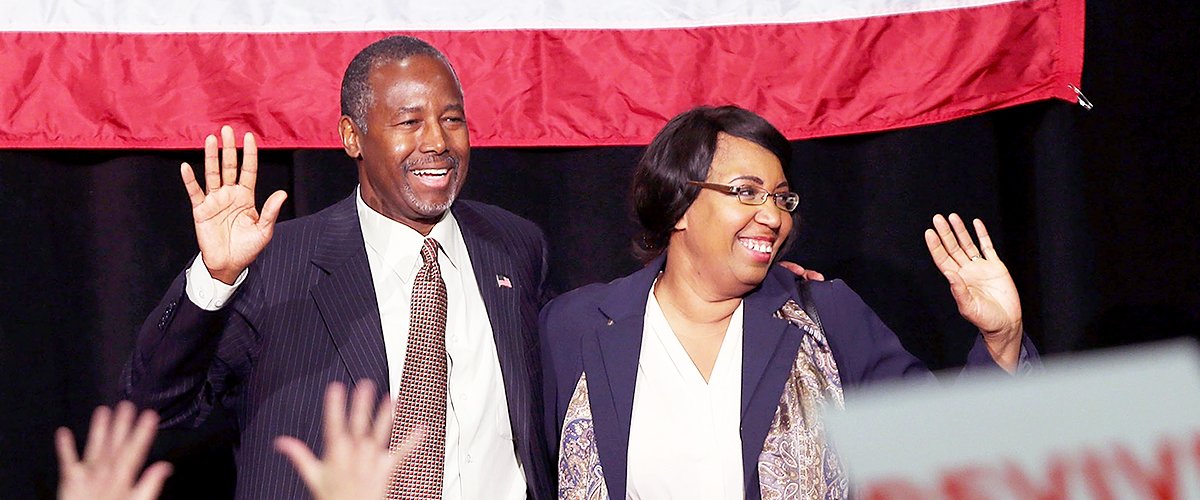 Dr. Ben Carson and his wife Candy during campaign rally on September 22, 2015 | Photo: Getty Images
On January 5, 2016, Candy also released her memoir, titled "A Doctor in the House: My Life with Ben Carson," which focused on her life, family, and marriage.
Mrs. Carson enjoys a very private lifestyle, and unlike her famous neurosurgeon husband, Ben Carson, not much was known about her until she led her husband's campaign while he was a presidential candidate in 2016.
CANDY CARSON'S PERSONAL LIFE
Ben Carson's presidential campaign exposed the enormous musical talent of Candy Carson to the world on a global stage. She serenaded fans and supporters of her husband's presidential bid to delightful music during his rallies.
While many felt the Secretary had thrown his wife under the bus, the soft-spoken author once again threw her weight behind her husband.
Candy Carson, 66, enjoyed playing the violin and played during the flag-off of her husband's presidential campaign tour. Candy's role during the renowned neurosurgeon's presidential bid is a sneak preview into the crucial support system she has been for Carson for several decades.
Candy and Carson have been married since 1975 and share three sons, Rhoeyce, Benjamin Jr., and Murray, and many grandchildren. The couple met in 1971, while they were students at Yale University.
Over their 45 years of marriage, Candy has remained a reliable source of support for her husband and children as a result of her husband, Ben Carson's busy work schedule, which regularly kept him away from his family.
During a 2016 interview with ABC News' Linsey Davis, the mother of three revealed that whenever Carson was home from work, he made sure he gave all his time to his family.
She also described him as a selfless person who puts others first. When pressed on what has made her marriage withstand the test of time, Candy responded by saying that praying together and communication is crucial to an enduring marriage. In her words:
"If something is bothering you, say something. If you are not on the same page, then you need to be, you know, because you are pulling a wagon together, you don't want to be pulling it in different directions."
Despite the challenges early in their marriage, especially dealing with the retired surgeon's busy work schedule that kept him away, the couple has managed to form a strong bond, and today they do everything together, including sharing joint social media accounts.
CANDY CARSON'S LIFE AFTER THE ELECTION
After Carson's failed election bid, Candy returned to her usual private lifestyle and began to enjoy spending more time with her now-retired husband.
But in 2016, President Donald Trump nominated the "Gifted Hands" author for the Secretary of Housing and Urban Development position, and the Senate later confirmed it on March 2, 2017.
Shortly after becoming the HUD secretary, Ben Carson sat down with Armstrong Williams for an interview where he opened up about his work, life, and his new role under the Trump administration.
Later in 2017, the retired surgeon came under fire when it was discovered that Carson had spent about $31,000 on a dining room set for his office.
Candy Carson was thrown into the thick of the whole saga when a whistleblower within the department had accused Mrs. Carson of pressuring her to find a way around the legal limit of $5,000 for redecoration expenses.
Carson denied any knowledge of the expensive purchase. Still, email records obtained by CNN showed that the furniture was purchased based on specific details given by the secretary and his wife.
The issue sparked public outrage, and during a hearing before House appropriators, the retired medical practitioner exonerated himself and seemed to pass on the blame to his wife.
Carson claimed he left the responsibility of choosing the furniture to his wife and reiterated that he was unaware of the whole process.
While many felt the Secretary had thrown his wife under the bus, the soft-spoken author once again threw her weight behind her husband. Reacting to the media reports, Candy took to her Twitter account to debunk the claims. She wrote:
"Although many in the media would like to depict me as a victim who was 'thrown under the bus,' Ben and I are enjoying our 43rd year of marriage, and we fully support each other..."
True to her words, the couple's love has continued to wax stronger, and they would celebrate their 45th wedding anniversary later this year in July.
Please fill in your e-mail so we can share with you our top stories!