Olympian Usain Bolt and Girlfriend Kasi Bennett Welcome Their 1st Child Together
Usain Bolt, considered to be the greatest sprinter of all time, is now also a father as his long-time girlfriend Kasi Bennett gave birth to their first child on Sunday.
Jamaican Prime Minister Andrew Holness confirmed the happy news by congratulating sprint legend Usain Bolt and his girlfriend on the birth of their first child and daughter.
By becoming the only sprinter to win gold medals for the 100m and 200m at three consecutive Olympics, Usain cemented his name into the history books as a legend.
His reign on the podium began in 2008, and ended in 2016 - the same year Usain made his relationship with fashionista Kasi Bennett public.
Now 33 years old, Usain still holds the world records in the 100m and 200m sprints and earned eight gold medals along the way. But fatherhood is a new chapter in his life, and Usain won't necessarily want his kids to follow in his footsteps.
"That´s going to be hard for my kid. If they want to do it, I'm fine with it. But initially, I'm going to say don't do it, because I know the pressure that will come along with it," Usain previously said.
Congratulations to our sprint legend Usain Bolt (@usainbolt) and Kasi Bennett on the arrival of their baby girl! pic.twitter.com/bheXPgU7Qd

— Andrew Holness (@AndrewHolnessJM) May 18, 2020
The pressure would be substantial since Usain became the world champion eleven times while the world championships in 2017 served as his exit from athletics into retirement. 
Usain earned a bronze in the 100m sprint, he sustained a hamstring injury during the last race of his career - his leg of the 100m relay event. 
Kasi and Usain had been sparse with details regarding their new bundle of joy, and he first shared news of his upcoming fatherhood on January 23, when he posted a stunning image of Kasi cradling her baby bump.
In March, the couple's gender reveal party held at Peter's Rock in Kingston, Jamaica, shared that they expected a daughter, and the joyous event included dancing and food, and a slideshow of memories made by Kasi and Usain over the years.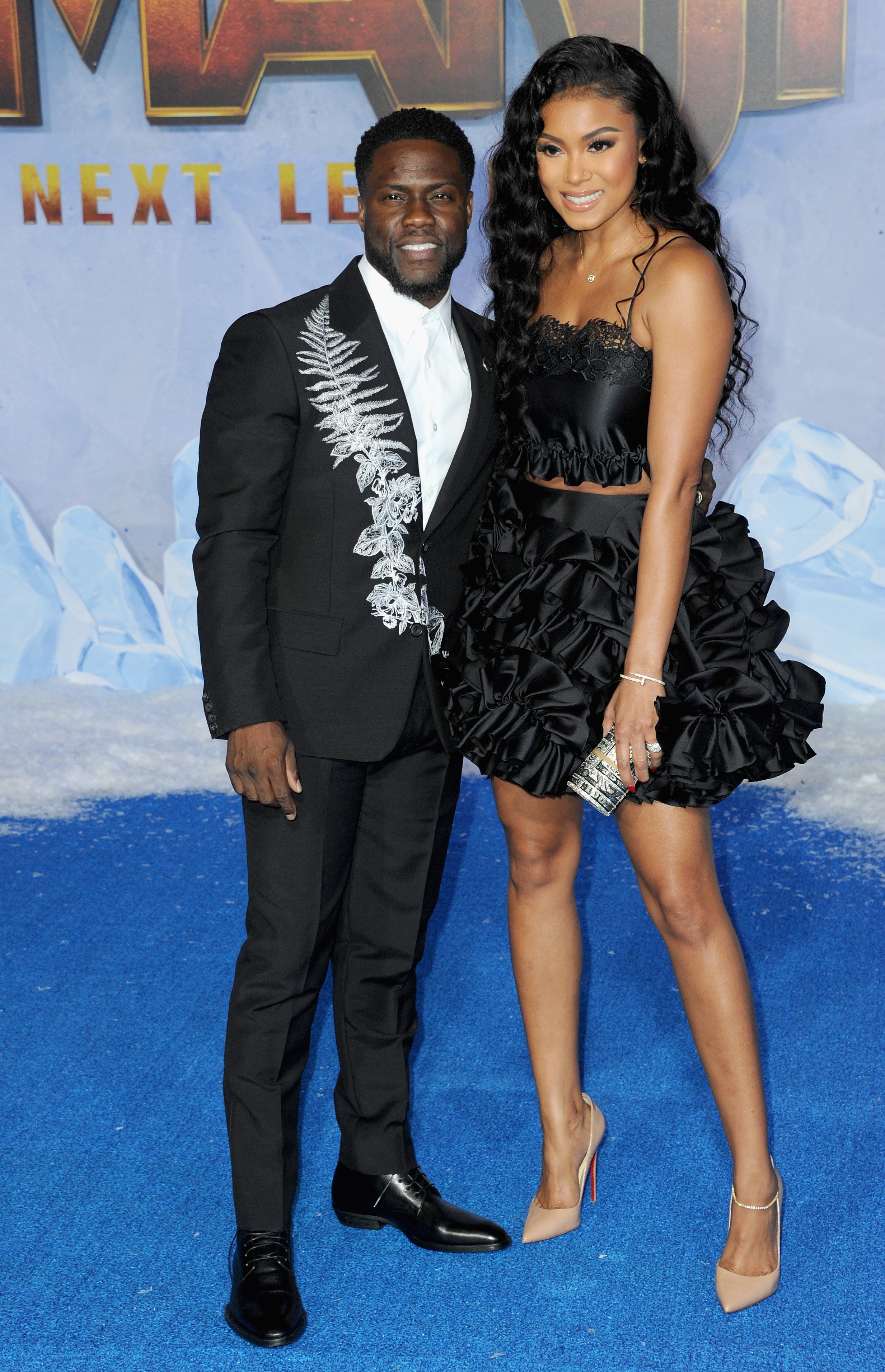 In the same month, comedian Kevin Hart and his wife Eniko announced that they also have a baby daughter on the way. 
Eniko and Kevin already share a two-year-old son named Kenzo, and the comedic actor can't wait for the arrival of their second bundle of joy.