Magic Johnson's Son Andre Enjoys Drive-in Family Movie Night with Wife and Their 2 Kids
Magic Johnson's oldest son, Andre Johnson, shared a picture of himself, his wife, and their two kids, as they enjoyed a family movie night at Private School Village.
Cinemas have been on lockdown across many states in the country as a result of the COVID-19 pandemic. However, there are ways to enjoy the cinematic experience without exposing one's self or others to the risk of the virus. 
In a post made on his Instagram page, Andre Johnson, the oldest child of NBA icon Magic Johnson, shared pictures of himself and his family enjoying a movie night at a drive-in cinema.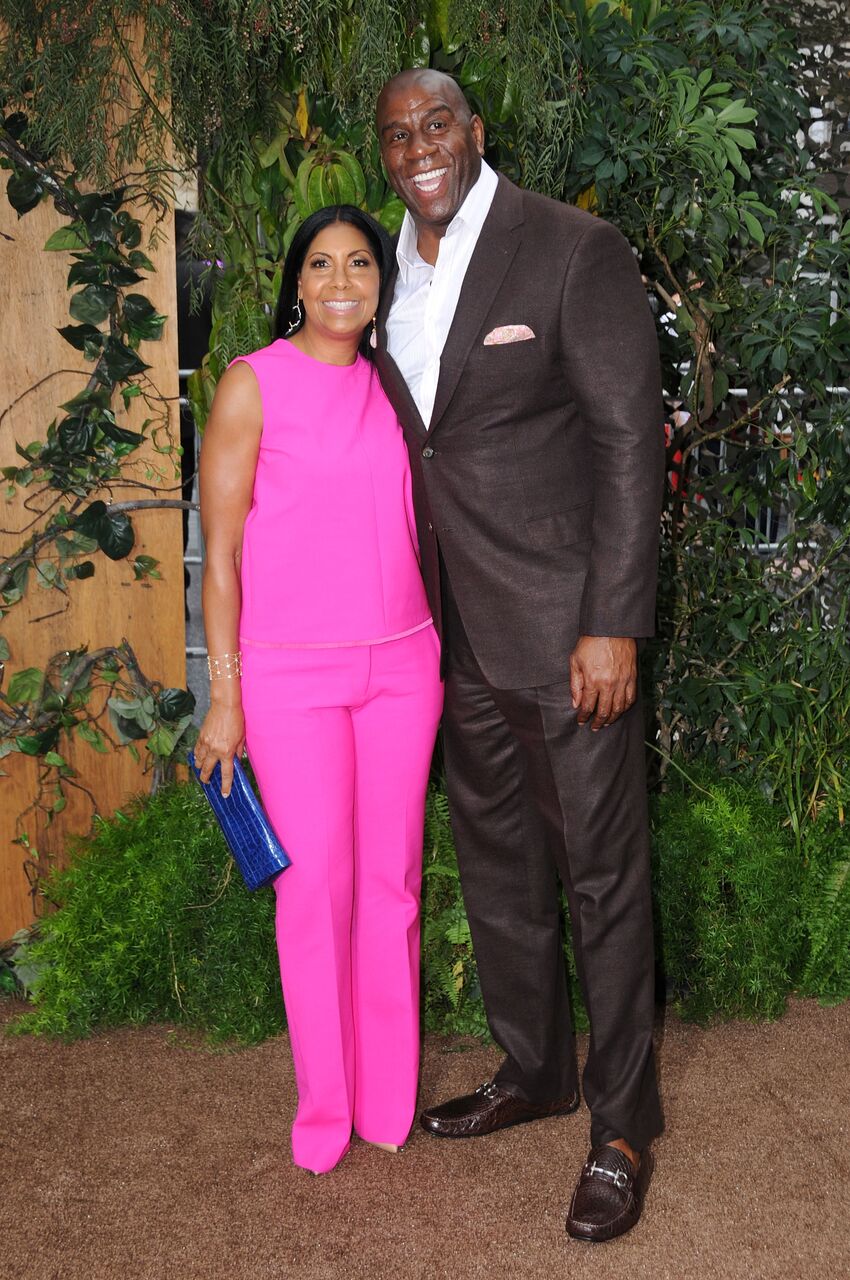 The first picture showed the cute family in their car heading to the drive-in cinema, while the second showed them in their customized facemasks at the venue. 
The third and fourth pictures showed what the cinematic drive-in experience was like, with the movie watchers' vehicles parked while they enjoyed the movie, all the while being safety conscious amid the pandemic. In the caption to the post, Andre wrote:
"PSV Drive-In Family Movie Night was a great experience...It was nice to see everyone in good spirits, laughing and eating together all while wearing masks and giving each other space."
Concluding his caption, Andre remarked that it was a great night for "Private School Village," and a great night for the families that came to enjoy the cinematic experience. 
Some friends and fans of Andre commented on the post and reminisced on the night's experience. Some others also cast their minds back to the years past, when drive-in cinemas were popular. 
Elisa, the last child of the Johnsons, was adopted in 1995 after Magic and Cookie opted against having a biological child due to his HIV diagnosis
Magic Johnson is a father of three children, Andre, EJ, and Elisa. The famous basketballer shares EJ and Elisa with his wife, Cookie, while Andre is his child from a previous relationship with his ex-girlfriend, Melissa Mitchell. 
Unlike his younger siblings, Andre stays away from the public eye. His mother raised him, given the nature of his father's profession back then, but they have a close and stable relationship, and usually spend vacations together. 
EJ, Magic's second son, was in the public eye, back in 2013, when he came out. He soon joined the reality series, "Rich Kids of Beverly Hills," a year after. Fans love EJ for his personality, and he also has the support of his father, despite his sexual preference. 
Elisa, the last child of the Johnsons, was adopted in 1995 after Magic and Cookie opted against having a biological child due to his HIV diagnosis in 1991. Elisa is into fashion and is also a singer.
Magic Johnson and Cookie enjoy a loving relationship and marriage and have remained a closely-knit couple since their marriage in 1991. The couple is also of the same age and celebrated a joint birthday in St. Tropez last year. 
The celebration had so many A-list guests in attendance, including Jennifer Lopez and Angela Bassett. Cookie shared a picture from the bash on her Instagram page. 
In the post, she remarked that it was an incredible start to her and Magic's 60th birthdays, and added that she couldn't see what EJ would come up with on the night.