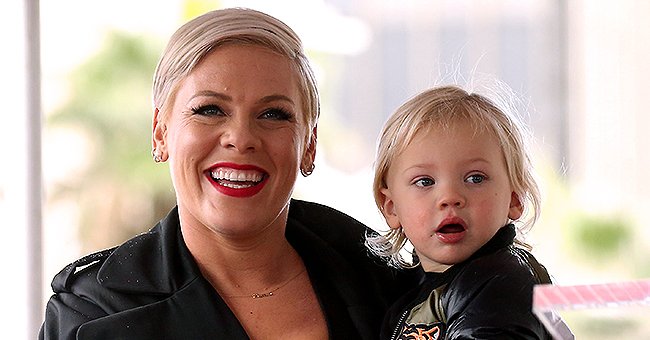 Getty Images
Pink Learned Her Son Jameson Has Pretty Bad Food Allergies after COVID-19 Tests
Popstar Pink shared her experience after finding out about her son's "pretty bad allergies" while they went for COVID-19 tests.
Pink was sharing mom thoughts on Instagram as she shared a vegan, egg, and gluten-free recipe with fans.The R&B star broached the topic of her son's allergies and how other parents can stay clear of allergic recipes.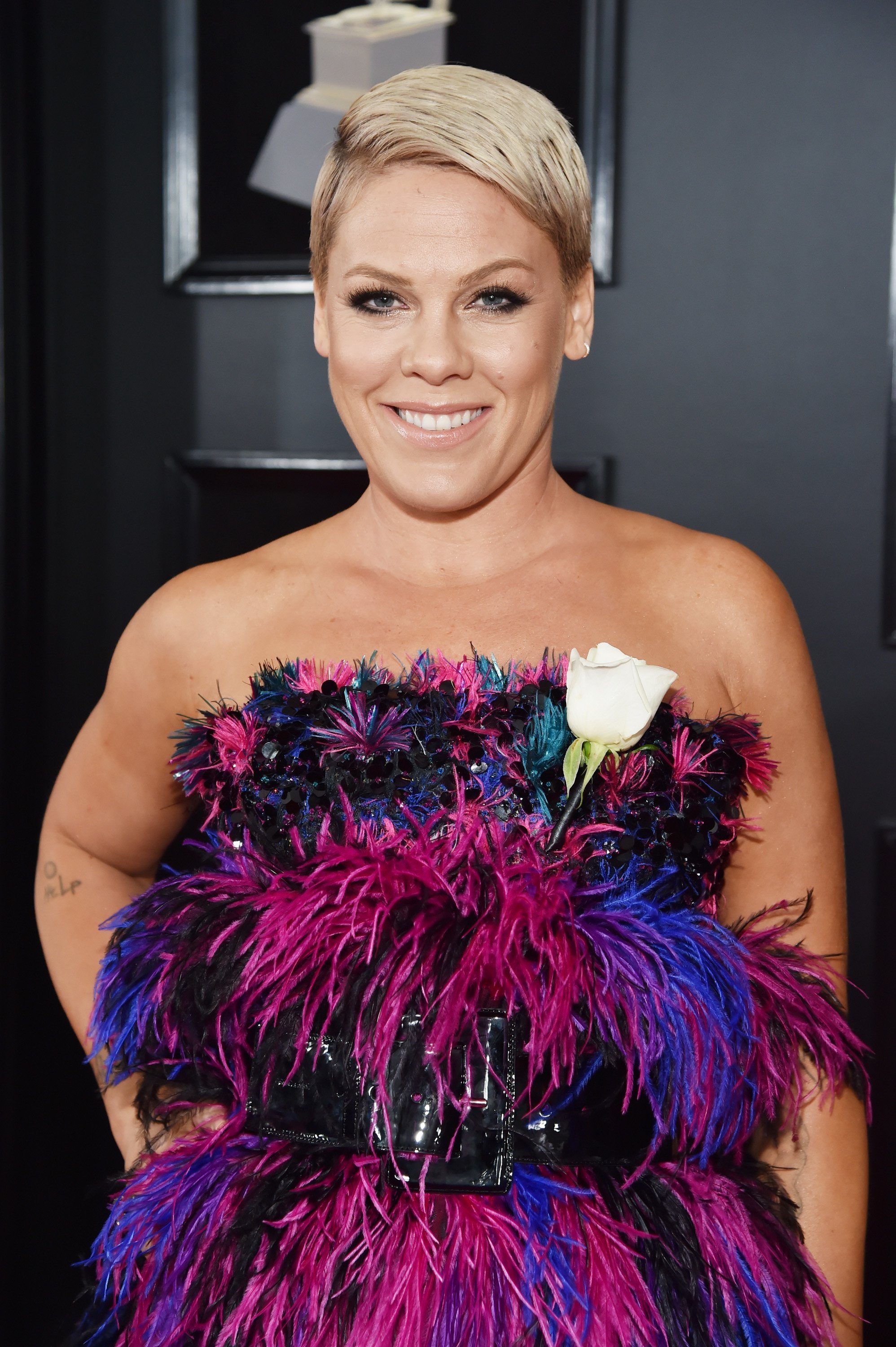 Pink attends the 60th Annual GRAMMY Awards at Madison Square Garden on January 28, 2018. | Photo: Getty Images
PINK ON HER SON'S ALLERGIES
The star mom had the camera in an up-close angle while she moved around in her kitchen. Pink donned a black hat which matched her t-shirt. She let fans know that her son's allergies were discovered in his blood after a COVID-19 test was done.
The "Don't Make Me Get Me" crooner mentioned that she found out that her "boy" was allergic to eggs, wheat, and dairy products. She went on as she listed her ingredients for the vegan recipe, and jokingly told fans not to "throw up."
HANDLING COVID-19
Last month, the 40-year-old music star and the little son, Jameson, battled the novel Coronavirus. Pink suffered bouts of asthma and moments when her breathing was labored. Little "Jame-o," however, had a fever for a couple of weeks.
Amid fighting COVID-19, the "Can't Take Me Home" singer donated $1million for relief materials. She also took out time to sensitize fans on Instagram. She wrote:
"...People need to know that the illness affects the young and old, healthy and unhealthy, rich, and poor…"
PINK OPENED UP ABOUT COVID-19
In the weeks that led to her and her son's recovery, the songbird was open about contracting the virus and sharing the struggles of watching her toddler son battle the illness.
The doting mom revealed her fears and how she had prayed and cried for her son's healing. Pink talked about the fact that she thought kids were safe, but that had turned out to be the reverse.
KEEPING A POSITIVE OUTLOOK
While the best-selling musician struggled with the novel Coronavirus, she got busy with new hobbies as one of her self-quarantine Instagram chronicles showed. In the video, Pink busied herself with making homemade ravioli.
She mentioned that she was "stressed out. "However, the TV star made it known that she would be okay. Celebrities like Jennifer Pastiloff and Jonathan Sadowski cheered her in the comments.
Please fill in your e-mail so we can share with you our top stories!