Kandi Burruss's Daughter Blaze Flashes Happy Smile in New Photos with Her Brother Ace
Blaze Tucker was recently pictured rocking a charming smile while hanging out with her brother, Ace. The two siblings appear to enjoy each other's company a lot!
Kandi Burruss's daughter, Blaze Tucker is one happy child, and one thing is sure — she loves spending time with her brother and enjoys sharing her happy moments with the rest of the world.
In a recent photo posted on Blaze's personal Instagram page, the toddler was pictured flashing a heart-melting gummy smile while hanging out with her four-year-old brother, Ace Tucker.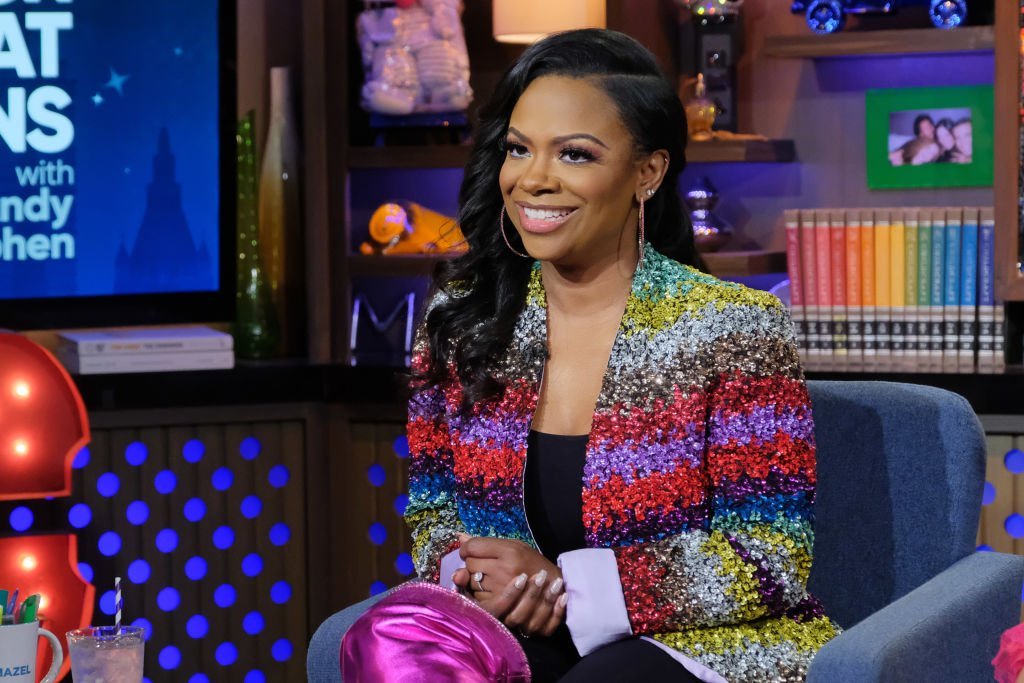 The picture saw Blaze seated in a colorful baby walker, while her brother towered above her as he leaned over towards the toddler. 
With Blaze rocking a pink outfit and Ace wearing a blue T-shirt with red pants, the two siblings happily looked toward the camera as they posed together. The picture was accompanied by a sweet caption which read:
"My favorite guy @acetucker makes me smile all the time!"
The sweet photo garnered reactions from fans and followers who took to the comment section to express their love for the siblings.
One user wrote: "❤️❤️ too much cuteness in one pic," another follower gushed: "Such a handsome boy and a cute princess ????." Several other fans also left sweet comments in response to the post.
Burruss opened up about facing criticism from a family member.
Kandi and her husband welcomed Blaze last November via surrogate. Although many celebrities have had their babies through the process, there appears to be still some form of criticism attached to it.
Barely a month after the birth of their daughter, Burruss opened up about facing criticism from a family member over her decision to have her baby through a surrogate. In a Youtube video shared on her channel, the singer said:
"She really hurt my feelings. I don't think she meant to hurt my feelings at the time..."
Since the birth of Blaze, Kandi can't seem to get enough of her daughter, and it's safe to say that the doting mother and her daughter are already best of friends.
 With a regular show of affection on social media, fans of the actress are always stunned by the striking resemblance between little Blaze and her mom. 
Kandi is currently married to a TV producer, Todd Tucker. The couple got married in April 2014, and apart from their two kids together, Burruss and her husband have one daughter, each from previous relationships.