Kandi Burruss' Son Ace and Daughter Blaze Share Sweet Bond in Photo Showing Their Likeness
Kandi Burruss shared an adorable photo of her kids having a sweet bonding moment, and the two siblings looked incredibly happy to be spending time together.
"Real Housewives of Atlanta" star, Kandi Buruss, showed off her adorable kids, the amazing sibling love they share, and the striking resemblance between them.
In a recent Instagram post by Burruss, the actress's kids — four-year-old Ace, and five-month-old Blaze — were pictured in a warm embrace while the two siblings shared a bonding moment.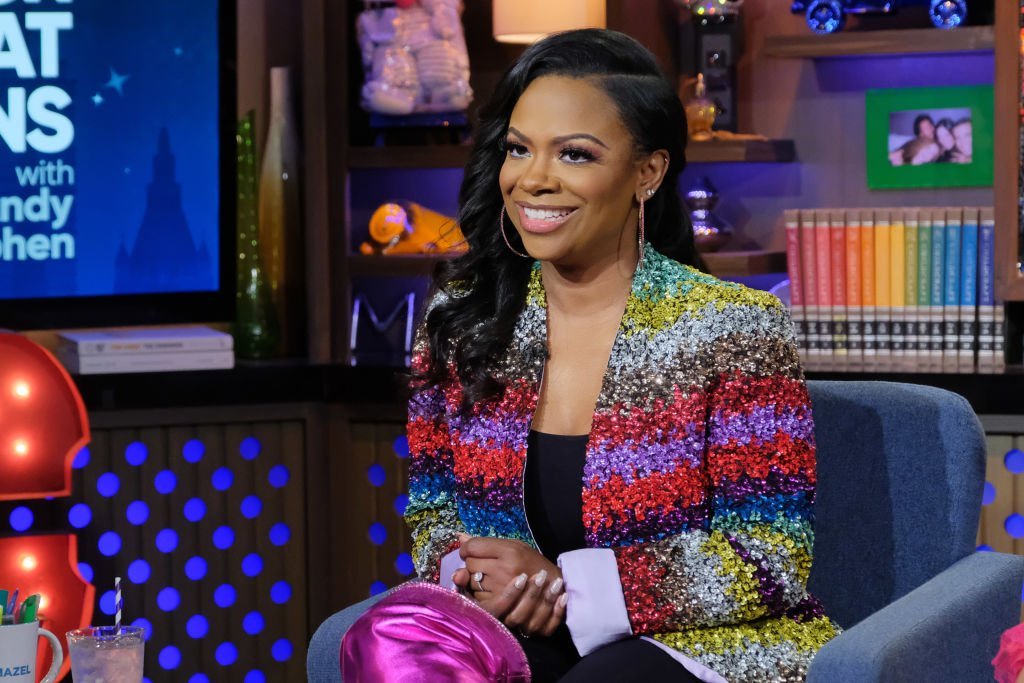 The adorable photo saw Ace wearing a grey T-shirt and camouflage shorts while he sweetly held his baby sister's tiny hands. An ecstatic Blaze was dressed in a pretty red dress as she flashed a heartwarming gummy smile.
In Kandi's caption, the doting mother gushed over her children's love for each other. The caption read:
"They love each other so much! ❤️❤️ #AceAndBlaze"
The adorable picture garnered reactions from fans and followers who took to the comment section to leave lovely messages for the brother-sister duo. 
One user wrote: "Look at that smile! ?? Too cute!" while another sweetly added: "I can literally tell by this picture that ace is going to be the bestttttt big bro ever."
Burruss welcomed Baby Blaze, last November, via surrogate. Although several celebrities have had their children through surrogacy, it appears the singer's decision was met with criticism.
In a Youtube video released last year, Kandi spoke about how she felt she was being judged by a relative for choosing to have her daughter via surrogacy. Talking about it, she said:
"...I love her to death, so I don't think she purposely was trying to hurt my feelings, but you got to understand..."
Kandi shares her two children with her husband, Todd Tucker. The couple also have two daughters, Riley Burruss and Kaela Tucker from past relationships.
Tucker formerly worked on the set of "Real Housewives Of Atlanta," where he met Burruss. Due to a no-relationship rule at work, Todd had to quit his job so he could be with Kandi.
In 2014, the power couple tied the knot and had since worked as business partners. One of their projects together includes the popular Atlanta soul food restaurant, "Old Lady Gang," which has three locations in the city. 
Todd also runs his own production company, "Todd Tucker Productions," where he released a stage play he worked on with his wife, and the TV One reality series "Hollywood Divas."