Rapper Eve Looks Gorgeous in Silver Dress in Photo from 2020 BRITs Awards After Party
Eve put her legs on display and flashed a big smile in a throwback photo from a star-studded event in February. The singer also glowed in her shimmering, feathery dress. 
Last Friday, Eve looked back at her recent past to share an adorable photo of her taken at this year's Brit Awards afer-party hosted by Warner Music and GQ.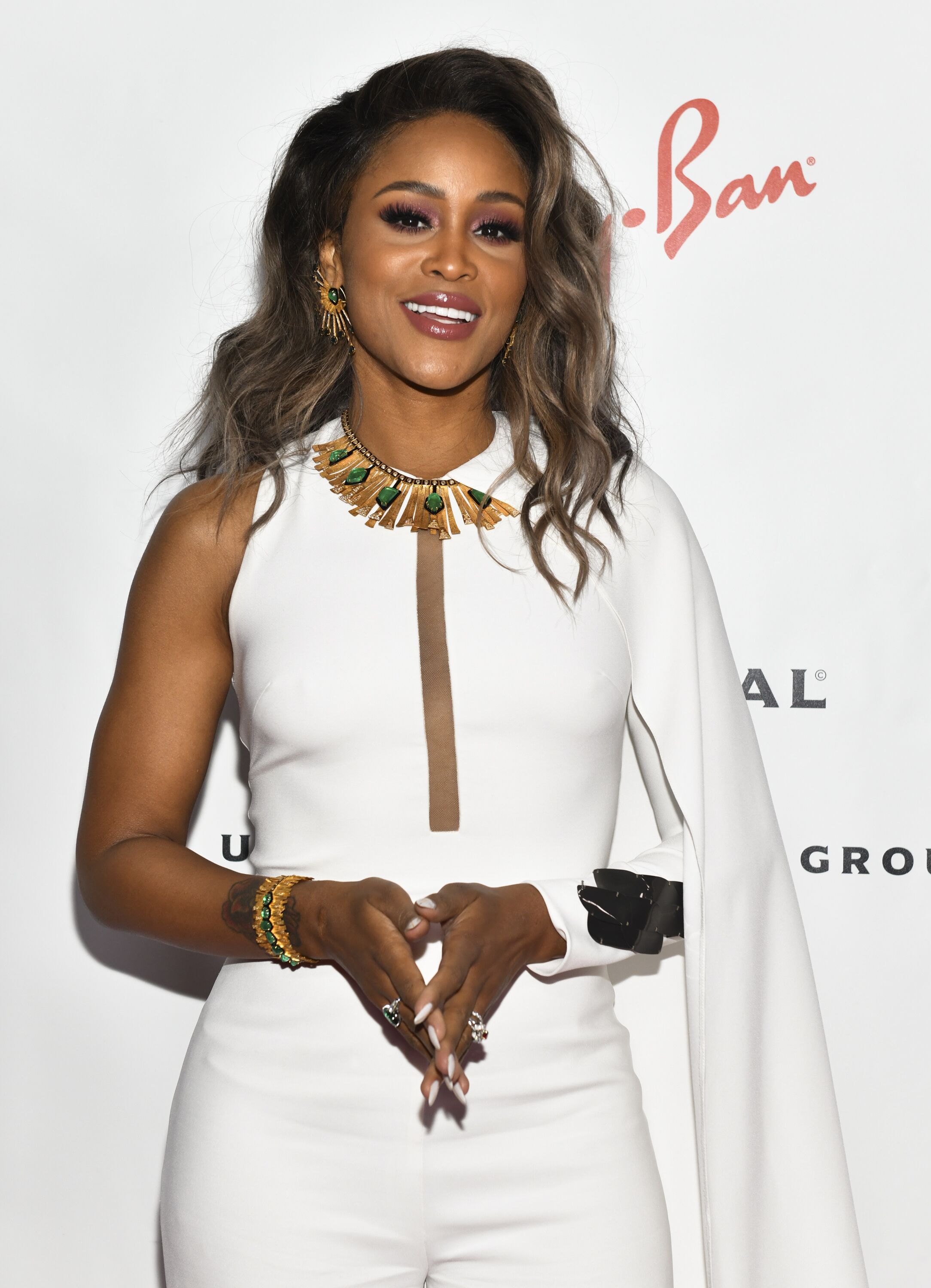 SHIMMERED AND SHINED
The star-studded affair saw the singer dressed in silver and flaunting her gorgeous legs in a photo taken by GQ magazine. She held a soccer ball in one hand and flashed a big smile, clearly enjoying her moment in front of the camera.
The behind-the-scenes pic was a favorite according to Eve. However, it was not the photo that appeared in GQ's feature on the event.
In the photo that made it to the cut, she was standing against a pink and yellow backdrop with a serious expression. She allowed her ensemble to wow her audience with its shimmery and feathery feels.
The dress with a high asymmetric hemline showcased her enviable legs up to her thighs and gave her face that extra glow from its shimmer. No doubt, Eve was one of the show-stoppers that night.
According to GQ, guests partied until morning enjoying performances from Harry Styles, Stormzy, Billie Eilish, and Dave. Food and cocktails overflowed. Judging from Eve's buzzed smile, she certainly had a lot of fun.
...thriving alongside other female rappers wasn't as pleasant as Eve thought it would be.
DISAPPOINTED AND DISILLUSIONED
Before she became the empowered woman she is today, Eve went through several disappointments in her life. She was first a choir girl who stripped at a nightclub for a living.
When an opportunity to be a rapper came courtesy of Dr. Dre's Aftermath label, she gave up everything to focus on that. However, eight months later, the label dropped her and left her feeling depressed.
It was only after she signed with Ruff Ryders a month later that things turned around for Eve. Soon, her debut album, "Let There Be Eve" soared to the top of the US charts.
WRONG ABOUT RAPPERS
But thriving alongside other female rappers wasn't as pleasant as Eve thought it would be. In fact, she was sorely disappointed to learn that some of them weren't friendly at all. She explained,
"Before I'd met anybody, I always thought of it as this sisterhood. I thought we were all gonna be friends. It was not like that."
Eve recalled saying hi to Lil Kim who gave her a look that said "go away." She vowed never to be like these rappers.
Today, Eve couldn't care what other people thought of her after close to two decades in the industry. What she cares about most is giving her audience the best feeling when listening to her music. Much like the "Friday feeling" she gave us from her after-party photo.