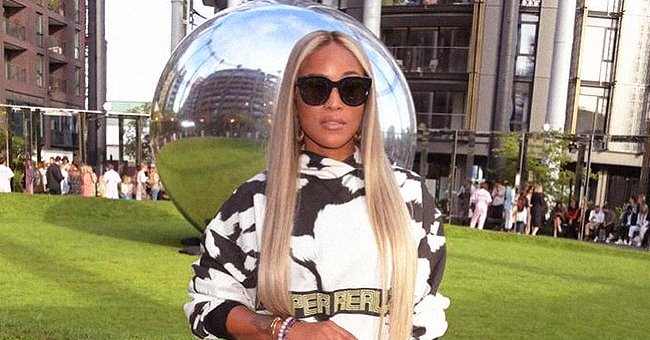 Instagram/therealeve
Eve Jihan Jeffers of 'Barbershop' Looks Chic in Hoodie and Skirt with Pink Heels (Photo)

Female rapper Eve, who is also known for her starring role in the movie, "Barbershop," stunned in a recent picture she posted on her Instagram page, wearing a white hoodie.
With the COVID-19 pandemic putting a stop to social gatherings and events, rapper Eve shared a picture of herself from the "House of Holland LFW" show that was held last year.
In the picture, Eve wore a black and white patterned hoodie that had the words, "Super Real" written on it. She matched her look with a black miniskirt and red high heels.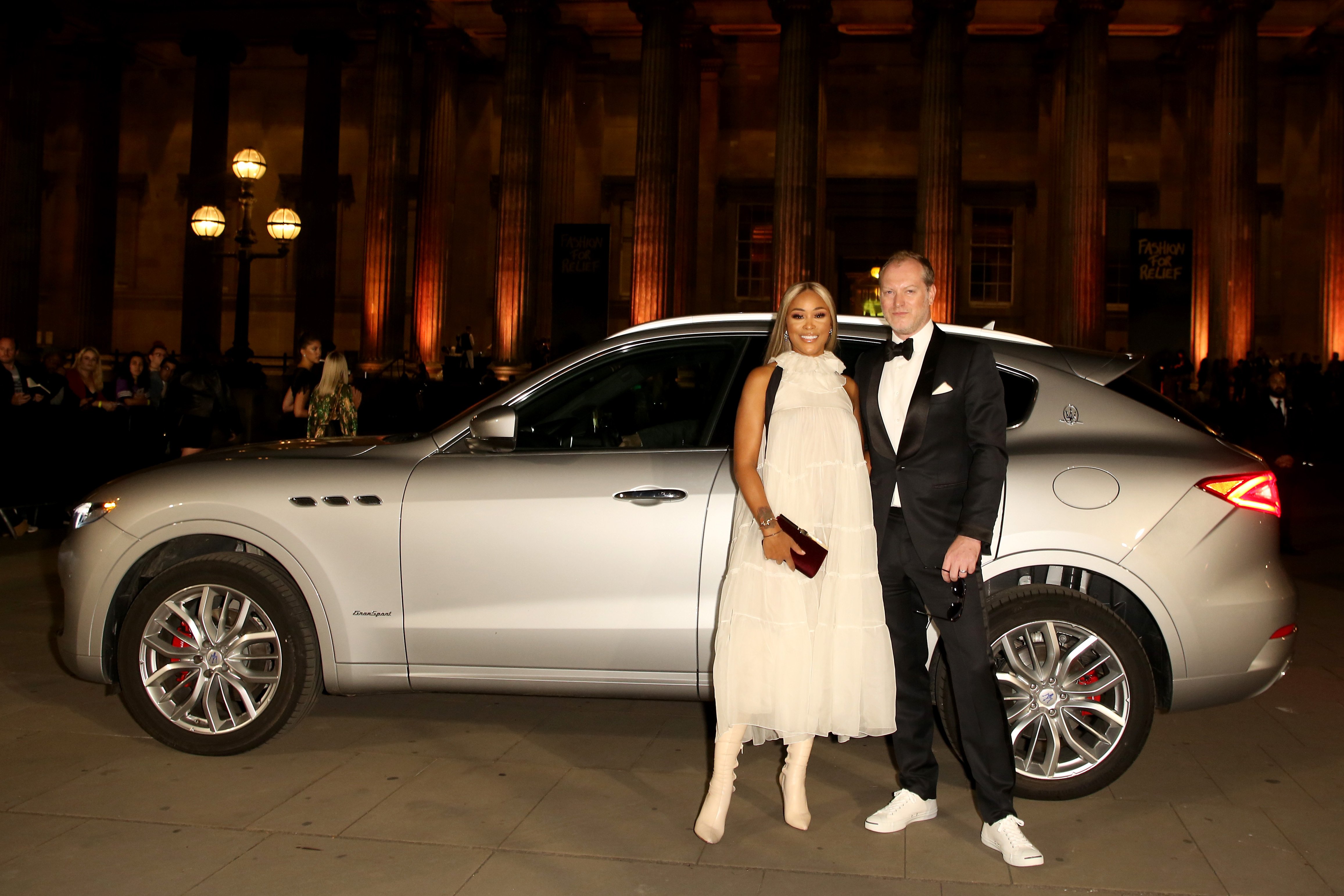 Eve and Maximillion Cooper arrive in a Maserati to Fashion For Relief at The British Museum on Sept. 14, 2019. | Photo: Getty Images
The rapper and actress also accessorized her chic look with dark shades and held a black purse on her right hand.
Eve looked gorgeous, with her choice of outfit helping to showcase her stunning curves. She also wore a blonde wig that matched perfectly with her skin tone. In the caption to her post, the 41-year-old celebrity wrote:
"#tbt to @houseofholland #LFW show last year. Loved this look @henryholland."
Eve's fans that commented on her latest post shared their love for the rapper with several messages of adoration. One fan described her as a "Push through baby," while another fan said she looked beautiful.
Another fan said that she still loved Eve, and narrated how she played the rapper's music the other day, prompting her 9-year-old daughter to be shocked, and say that Eve had changed a lot.
The couple are yet to have a child. Eve struggles with infertility issues, which she has opened up about.
Eve remains one of the pioneer female rappers in the music industry, with her songs making waves back in the 2000s. During an interview with "The Guardian" following the release of her latest album in 2019, she shed more light on her career-defining moments.
During the interview, Eve revealed that back then she didn't know that the music industry wanted to pit female rappers against each other, and always thought of it as a sisterhood. She said:
"Before I'd met anybody, I always thought of it as a sisterhood. I thought we were all gonna be friends. It was not like that. I'd see [Lil] Kim and say hi, and she'd be like..."
Eve further explained that Lil Kim didn't say the words verbally, but that the expression on her face showed her thoughts. The rapper also added that she was in a bubble, and never took the rap game as a competition.
Eve is married to Maximillion Cooper, a British Entrepreneur and founder of "Gumball 3000," who has four children from a previous relationship. The couple has been married since 2014 and does have a sweet love story.
The couple is yet to have a child. Eve struggles with infertility issues, which she opened up about on an episode of "The Talk" in 2019. The co-host said that she refused to talk about her infertility issues for a long time because she felt ashamed.
Eve said that as a woman, one gets to think that things happen naturally, and she felt that she was damaged, broken, and not good enough. The rapper, however, said that after sharing her struggles, people were sweet to her.
She added that some members of the audience came and hugged her, telling her that she deserved to have a child and that it would happen for her.
Please fill in your e-mail so we can share with you our top stories!