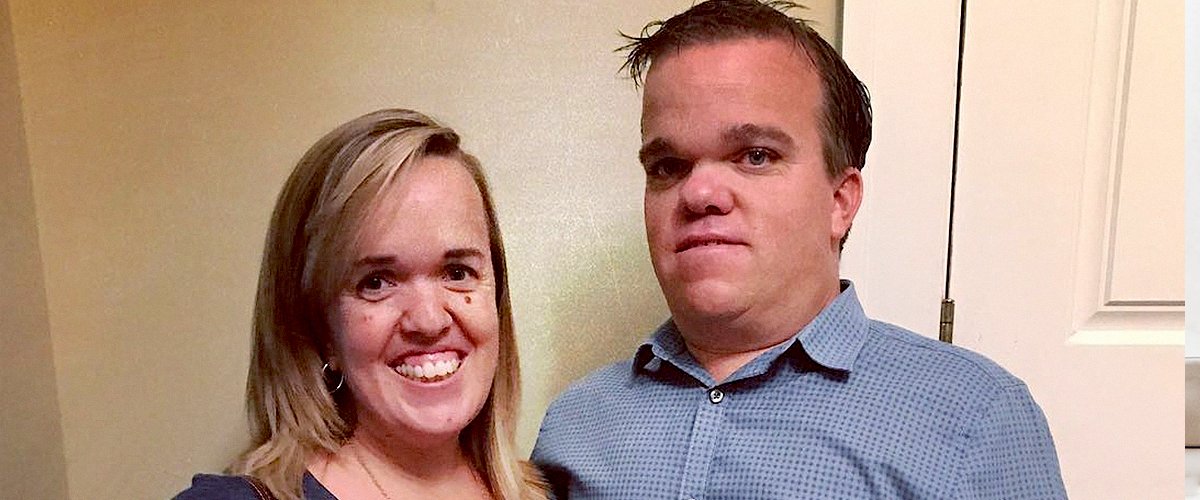 Instagram/trentjohnston7lj
'7 Little Johnstons' Stars Amber and Trent Met over 25 Years Ago — Inside Their Marriage

Amber and Trent Johnston met through an organization called "Little People" (that brought people with dwarfism together) and fell in love.
Amber and Trent Johnston, saw for the first time through "Little People," an organization that brings people with dwarfism together. There was an instant attraction between them.
The blue-eyed blond-haired 16-year-old Amber was as charmed by Trent's attractive looks and funny personality as he was with her. The relationship had been Amber's first relationship, which made their love story even sweeter.
TRENT AND AMBER'S MARRIAGE
In anticipation of the return of their reality television show, "7 Little Johnstons'" new season, Amber opened up about her marriage, the show, and how she and Trent were handling being parents to their five kids.
The pair tied the knot in 1998 in front of over two hundred and fifty guests. Before saying "I do," the couple dated for four years.
Amber revealed that they had been married for over twenty years and, at first, never really had a specific number of kids that they wanted. More than two decades after, the two are still very much in love.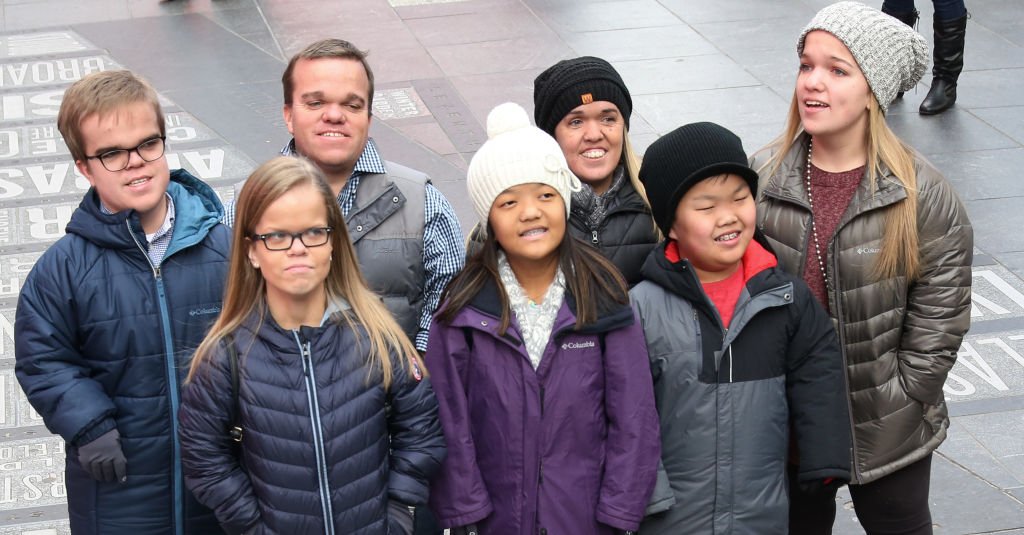 Johan Johnston, Anna Johnston, Trent Johnston, Emma Johnston, Amber Johnston, Alex Johnston and Elizabeth Johnston from the cast of TLC's "7 Little Johnstons" filming a visit to Times Square on January 4, 2019 | Photo: Getty Images
MEET THEIR CHILDREN
Trent and Amber share five children, two of which are their biological kids — Jonah and Elizabeth. Their three adopted kids are Anna, Alex, and Emma.
Jonah, who is the oldest at 19 years old, juggles Junior Varsity Soccer and marching band, which he loves very much. Anna is only a year younger than her big brother, Jonah, and she was adopted from Siberia at the age of four.
17-year-old Elizabeth is a hard-working honors student who often appears on the show as chirpy and as the family's social butterfly. Alex and Emma are the youngest at thirteen years old, and they are known for being the big balls of energy and laughter in the family.
The parents of five have raised their children to be very respectful individuals. Amber admitted that she and her husband were strict parents, but Trent pointed out that there was a difference between being strict and rude, and being strict and disciplined.
For the Johnstons, the difference between those two attitudes was respect. Their children were taught the importance of respecting each other and their parents. This included that their kids were required to refer to them as "ma'am" and "sir." Trent said:
"Those things you don't hear these days anymore. It may not mean something to some people, but it means a lot to us. It's a foundation."
He admitted that they did get a little criticism on social media with people wondering why their grown-up kids were still required to say "ma'am" and "sir." But to the couple, it was a matter of raising respectful and polite individuals.
DIVORCE RUMORS
In 2019, all eyes were on Trent and Amber's marriage, scrutinizing their every move and word, and, undeniably, the growing tension between them. Many viewers feared that the end of their marriage was drawing closer.
But both parents knew that marriage would not always be smooth and easy, but she was not too concerned about the rumors and speculations surrounding her marriage.
The 41-year-old mom of five admitted that having a full house with kids of different personalities put a heavy strain on their relationship, but it was only a challenge that they would overcome. She said:
"We know that a relationship, parenting, and marriage is a constant work in progress. With both of us feeling that and knowing that we don't give up."
The reality star also acknowledged that she knew how strange it must have been for viewers to watch their marriage sink into a low that they had never seen before, but she wouldn't have it any other way because they wanted people to see what their lives were really like.
Other than the scrutiny on her family and several rumors, the couple has agreed that they are good and still very much in love.
THEIR SHOW
"7 Little Johnstons" first premiered in March 2015, and it follows the lives of the largest family living with Achondroplasia Dwarfism, in the world. They lived and worked in Georgia and were just an average American family who wanted to share their experiences with the world.
The TLC show has very often been compared to "Little People, Big World," another show airing on TLC that focused on another unique family of dwarves, The Roloffs. Amber clearly stated that they strived to make their show as unique as possible and explained:
"We watch their shows — and not saying that they aren't great shows — but we want people to relate to us."
The stars of "Little People, Big World," Matt Roloff and Amy Roloff, got divorced in 2016, ten years after they got married. It was later revealed that the two had different opinions of commitment, and the strain on their relationship only got worse.
While many fear that Trent Johnston and Amber Johnston's relationship may fall apart from differences and pressure, the two are in a happy place at the moment and have overcome enough challenges together in the past to get through any rough patch.
Please fill in your e-mail so we can share with you our top stories!