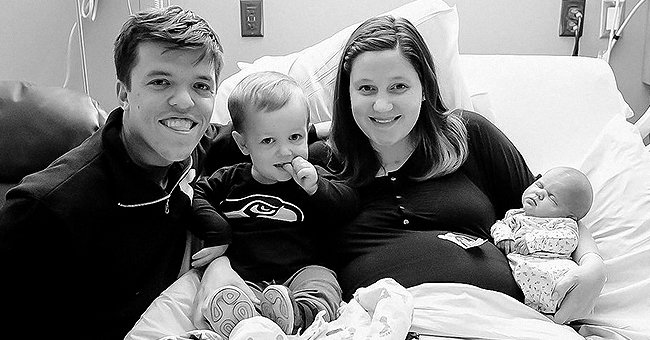 Instagram/toriroloff
Tori and Zach Roloff of 'Little People, Big World' Welcome 2nd Baby Lilah in Season Finale
A sneak peek into the "Little People, Big World" season finale showed how Zach and Tori Roloff's newborn daughter Lilah received a warm welcome into the family shortly after her birth.
The season finale of reality show brought together all the generations of the Roloff family with the birth of Lilah, Tori and Zach's second child together.
Shortly after Tori gave birth to Lilah, her parents Gary and Kim Patton also got to meet their first granddaughter, and Tori admitted that even "after 28 years, you still want your momma there."
Amy Roloff also couldn't wait to meet her new granddaughter, and she beamed with pride when she got to hold baby Lilah for the first time.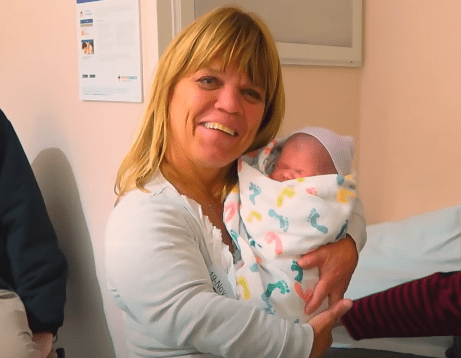 Amy Roloff holding her granddaughter Lilah for the first time. | Source: YouTube/TLC.
In the confessional part of the show, Amy's joy continued to shine through as said that Zach and Tori wanted to give their son Jackson a sibling for a while. Now that their daughter is born and healthy, grandma Amy is over the moon, as she said:
"When you hold a baby, knowing that it's your granddaughter and everything, it's just — what a blessing. What a miracle of life."
Tori and Zach welcomed Lilah to the world in November, and like her 2-year-old brother Jackson and dad Zach, she has achondroplasia, the most common form of dwarfism.
The two lovebirds announced being pregnant with Lilah shortly after Jackson celebrated his second birthday, and Tori found out that Jackson had the same form of dwarfism during the 34th week of her pregnancy.
According to Dr. John Pappas, the director of clinical genetic services at NYU Langone's Hassenfeld Children's Hospital, a baby has a 50% chance of being born with achondroplasia if one of the parents have the condition.
Most little people have regular lives apart from the fact that they could develop orthopedic complications, which is often treated through surgery. But their complications in life often include those of the heart, as Amy Roloff found out recently.
Amy's boyfriend Chris Marek popped the question to her on their third relationship anniversary, and while Tori reacted with pure joy to the news, Zach Roloff could manage nothing more than stony silence.
Zach said that he previously asked his mom and Chris to stay away from making video announcements about their personal business. The media is not where he wants to be informed about the type of relationships his mother is having with whom.
Please fill in your e-mail so we can share with you our top stories!