Todd Chrisley Gushes over His 2 Sons Chase and Kylie in a Rare Post
Todd Chrisley has posted a rare photo gushing over his two sons, Chase and Kyle.
The star of the reality TV series 'Chrisley knows best' has posted a photo gushing over his two sons.
In the rare post, Todd shared a snap of his two children, Chase and Kyle, out at sea on a fishing trip.
The family has been embroiled in scandal after the couple was indicted on 12 counts of bank and wire fraud, tax evasion and conspiracy.
Todd and his wife Julie have denied the charges and took to Instagram to defend themselves. He wrote,
"We know we've done nothing wrong….I'm telling you all this now because we have nothing to hide and have done nothing to be ashamed of."
The real estate mogul has been married to his wife since 1996, and they have three children together, Chase, Savannah and Grayson.
Chrisley has another son, Kyle, with his previous wife, Julie,46. The father and son were previously estranged. However, Todd has said that it was no longer the case.
The family patriarch posted a family photo to Instagram, showing Kyle in a hospital bed.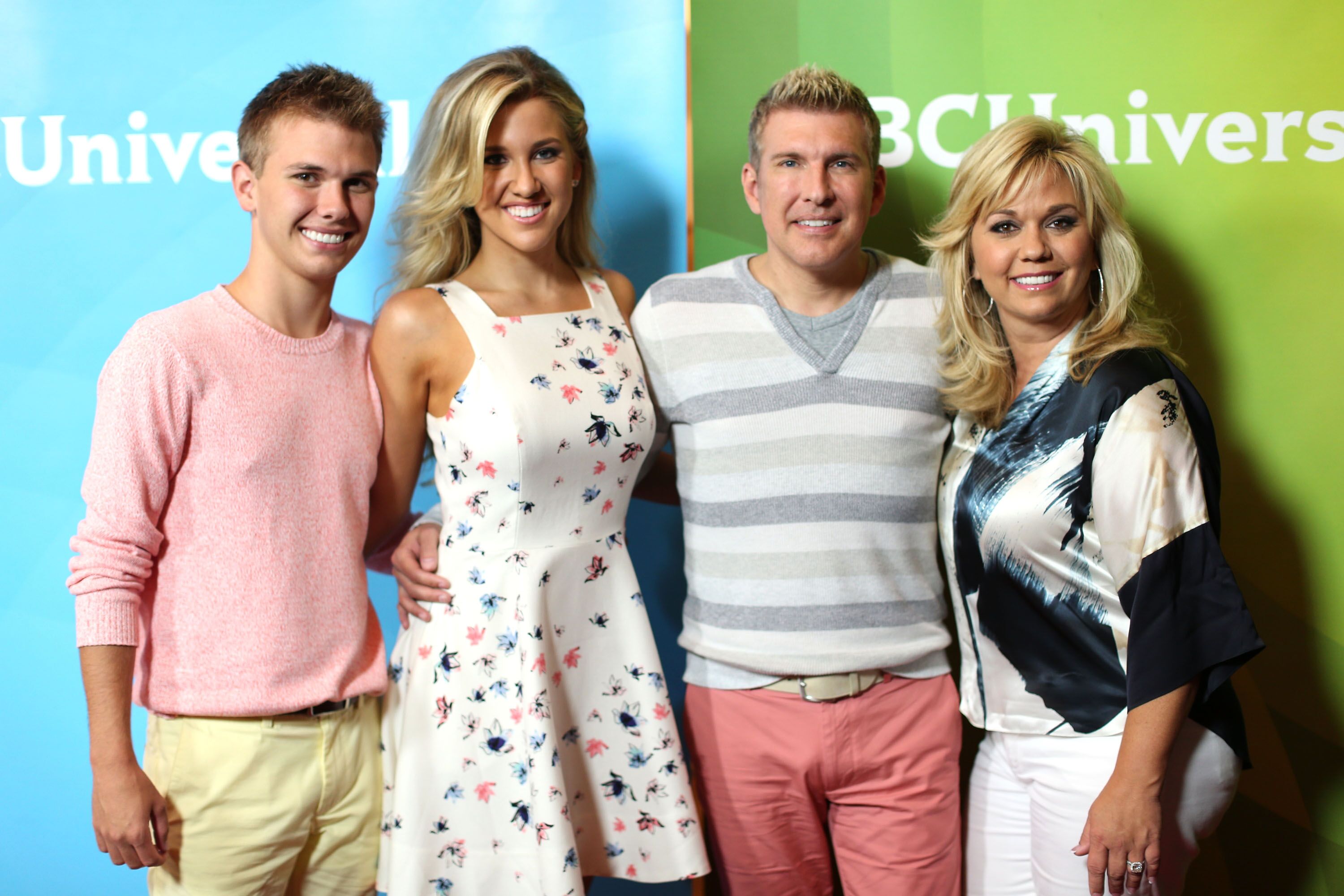 Last year the family banded together after Kyle was hospitalized only two weeks after the reality stars were indicted for tax evasion.
The family patriarch posted a family photo to Instagram, showing Kyle in a hospital bed surrounded by his family. He captioned it,
"NOT TODAY SATAN, NOT TODAY…God shows up and shows out, know won't he do it? Kyle is great and we are back to the grind."
Kyle has revealed that it was his only through his sobriety that he was able to mend the relationship with his family and has apologized about speaking ill of his father.
He has also claimed that it was his sister Lindisie and biological mother who turned his father and stepmother into the authorities.
However, Lindisie and her mother have denied the claims, and she had alleged that Todd and her brother Chase, harassed and threatened her over an alleged sex tape.
Both Todd and Chase have denied Lindisie's allegations calling the accusations, "heartbreaking" and "shameful."