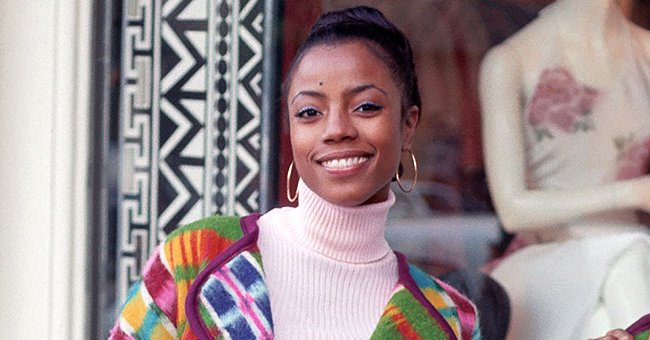 Getty Images
BernNadette Stanis of 'Good Times' Shares New Photo of Her Beautiful Granddaughter
Hollywood star Bernnadette Stanis flaunted her young granddaughter in a new social media post, and the youngster is grandma's absolute twinnie!
"Good Times" alum Bernnadette Stanis is a proud grandma who doesn't mind some show-offs. The star actress took to her Instagram page, where she flaunted her granddaughter, who bears an uncanny resemblance to her.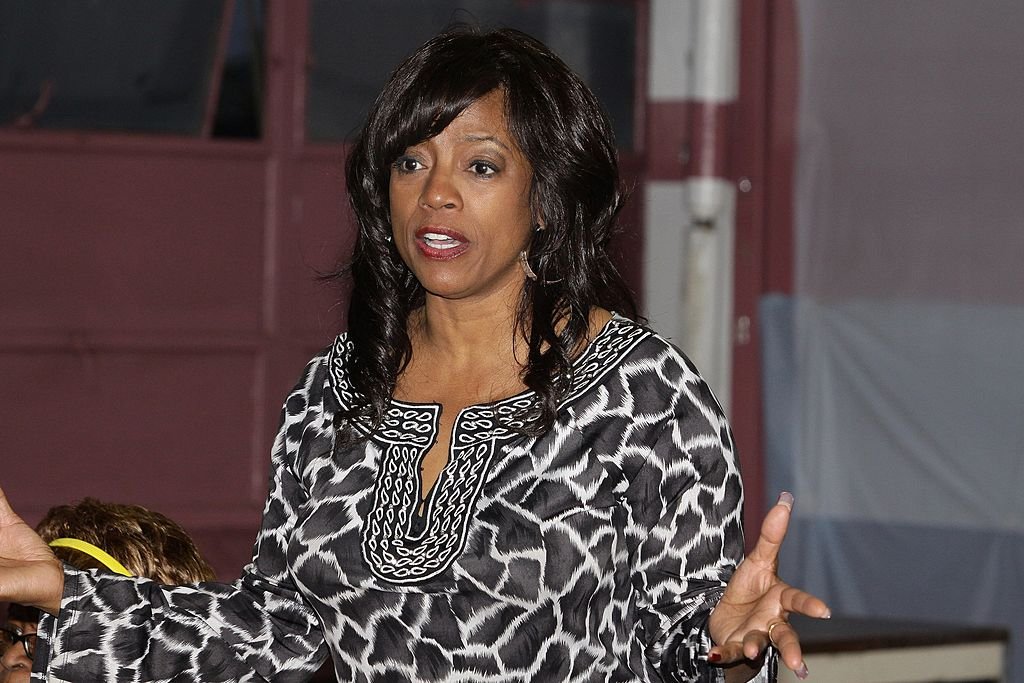 Bernadette Stanis speaks to residents at the Chicago Housing Authority on APRIL 12, 2010. | Photo: Getty Images
A PROUD GRANNY
Stanis' post was a snapshot of the young girl sitting in a chair and beaming as she read a children's book. The youngster looked adorable in a printed dress with her feet clad in white sandals, while her hair was styled in cornrows. Stanis sweetly wrote in her caption:
"My honey cone Leto MaNon enjoying her books during this quarantine."
Fans were all over the pretty girl in the comments, and they wasted no time admiring her. One fan mentioned: "She is too adorable." A second admirer chimed: "What a cutie!!!"
HOLLYWOOD'S BERNNADETTE STANIS
The 66-year-old socialite is known for her role as "Thema," in the '70s sitcom, "Good Times." Her comedic portrayal of the role made her a favorite, and she maintained her character until the last airing of the show.
Bernnadette's mom also helped her land the "Good Times" gig.
Once in an interview, Stanis was asked why she thought the vintage show still prevailed in recent years. She made it known that the sitcom was a "real show." Many families find it relatable, and to her, it could pass as a reality show.
KEEPING UP WITH THE "GOOD TIMES"
These days the "Black Jesus" actress has channeled her energy into charity work. Outside of acting, Stanis is an advocate for Alzheimer's patients.
Her passion for helping people with the disease stems from how she watched her late mother struggle with memories. This got to its peak when Bernnadette's mom was watching an old episode of "Good Times," and the matriarch didn't recognize her daughter.
STANIS MOM WAS A DRIVING FORCE
Bernnadette's mom's illness got to the actress, and she said of that occurrence: "It hit me so hard that my mother did not know that was really me, and it was her that put me on that show…"
She founded a non-profit organization, "Remembering The Good Times," through which she reaches out to Alzheimer's and dementia patients.
In her journey to stardom, the veteran star once recalled that her mom's influence was a vital one in her career. Bernnadette's mom also helped her land the "Good Times" gig.
Please fill in your e-mail so we can share with you our top stories!